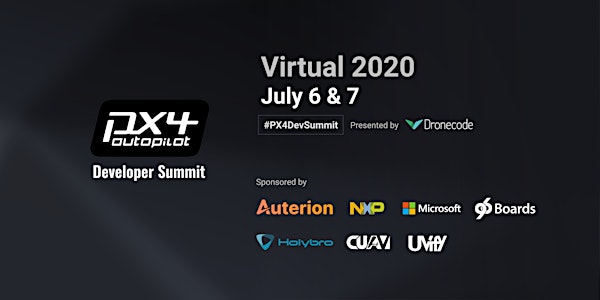 PX4 Developer Summit | Virtual 2020
Description
This year's virtual summit is the 2nd iteration of our flagship event dedicated to the open-source projects within our community. To do our part to help contain the spread of COVID-19 globally, we are hosting our first Virtual Event for FREE during July 6-7.
We are the only event that brings together the top open-source projects in the industry.

The event will be live-streamed simultaneously through YouTube, Twitter, Facebook, and LinkedIn. All the session recordings will be available on the PX4 Autopilot YouTube channel.
https://px4developersummitvirtual2020.sched.com/
For more information about the PX4 Developer Summit | Virtual 2020 please visit the px4.io website.