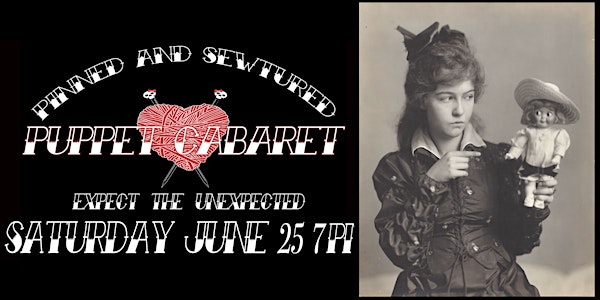 Puppet Cabaret
Pinned and Sewtured Presents
UNDER 21 WITH PARENT OR LEGAL GUARDIAN
Location
The State House
310 State St
New Haven, CT 06510
Short form puppet theater!
About this event
Pinned & Sewtured presents
the Pinned & Sewtured Puppet Cabaret.
Join us for an evening of short form puppet theater. Special musical guest Falconeer. Expect the unexpected.
21+ $10
Funding made possible by the Puppet Slam Network & Arts Council of Greater New Haven. Visit pinnedandsewtured.com for more details.