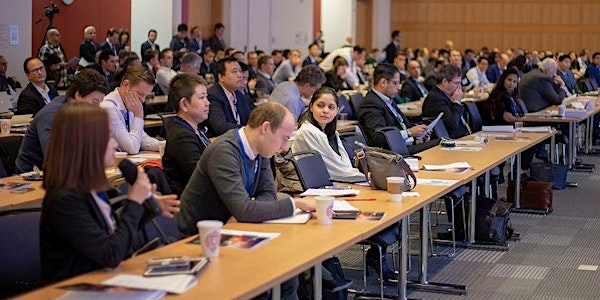 Project Punch Card Value Investing Conference 2019
Welcome to the second annual Project Punch Card Card Conference on value investing! ARE YOU READY TO PUNCH IN?
When and where
Location
Fordham University at Lincoln Center 2nd Floor, Costantino Room 150 West 62nd Street New York, NY 10023
About this event
Project Punch Card is a nonprofit that supports underrepresented groups in the investment field and a long-term investment orientation among business students.
The Project Punch Card Conference , held in partnership with Fordham's Gabelli Center for Global Security Analysis, will feature world-leading investors and thought leaders in candid conversations about value investing and what it means to be long-term focused.
Although the conference is primarily attended by portfolio managers, investment advisers, analysts and allocators, we encourage the attendance of students who aspire to work in these roles. Students are a priority of Project Punch Card, and we hope you will join us!
Program:
8:00 - 9:00
Check-in and breakfast
9:00 - 9:10
Introductory Remarks
9:10 - 9:40
Rupal Bhansali
9:40 - 10:25
Eileen Murray
Moderated by Meredith Trivedi
10:25 - 10:55
Pat Dorsey, CFA
10:55 - 11:05
Coffee and Networking Break
11:05 - 11:50
Victor Khosla, Robert Koenigsberger and Andrew Herenstein
Moderated by Lawrence Delevingne
11:50 - 12:50
Lunch
12:50 - 1:35
Barbara Ann Bernard
Moderated by Svea-Herbst-Bayliss
1:35 - 2:05
Cliff Asness
2:05 - 2:15
Coffee and Networking Break
2:15 - 3:00
Michael Oliver Weinberg, CFA
Moderated by Svea Herbst-Bayliss
3:00 - 3:45
James Dinan
Moderated by Michael Oliver Weinberg, CFA
3:45 - 4:15
Michael Mauboussin
4:15 - 5:15
Reception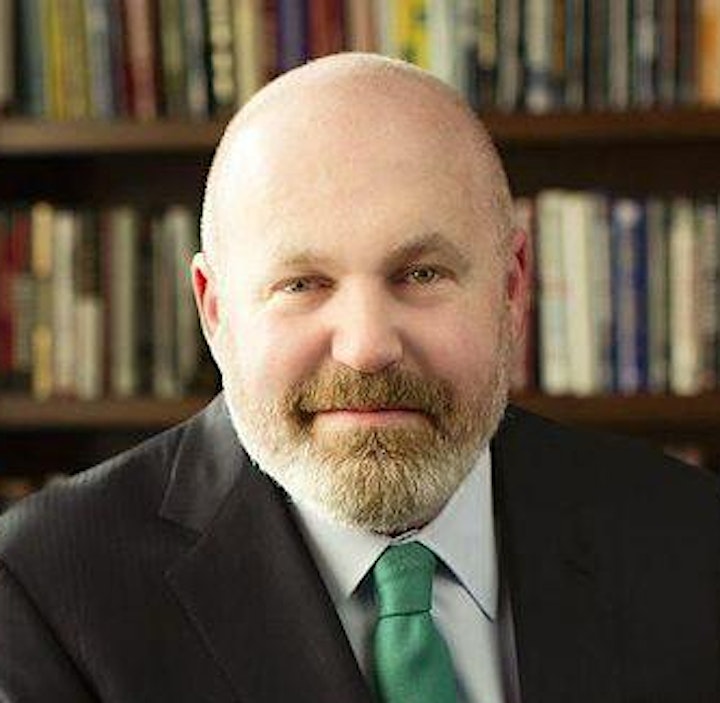 CLIFF ASNESS, Founder, Managing Principal & Chief Investment Officer, AQR Capital Management
Cliff is a Founder, Managing Principal and Chief Investment Officer at AQR Capital Management. He is an active researcher and has authored articles on a variety of financial topics for many publications, including The Journal of Portfolio Management, Financial Analysts Journal and The Journal of Finance. He has received five Bernstein Fabozzi/Jacobs Levy Awards from The Journal of Portfolio Management, in 2002, 2004, 2005, 2014 and 2015. Financial Analysts Journal has twice awarded him the Graham and Dodd Award for the year's best paper, as well as a Graham and Dodd Excellence Award, the award for the best perspectives piece, and the Graham and Dodd Readers' Choice Award. In 2006, CFA Institute presented Cliff with the James R. Vertin Award, which is periodically given to individuals who have produced a body of research notable for its relevance and enduring value to investment professionals. Prior to co-founding AQR Capital Management, he was a Managing Director and Director of Quantitative Research for the Asset Management Division of Goldman, Sachs & Co. He is on the editorial board of The Journal of Portfolio Management, the governing board of the Courant Institute of Mathematical Finance at NYU, the board of directors of the Q-Group, the board of the International Rescue Committee and the board of trustees of The National WWII Museum. Cliff received a B.S. in economics from the Wharton School and a B.S. in engineering from the Moore School of Electrical Engineering at the University of Pennsylvania, graduating summa cum laude in both. He received an M.B.A. with high honors and a Ph.D. in finance from the University of Chicago, where he was Eugene Fama's student and teaching assistant for two years (so he still feels guilty when trying to beat the market).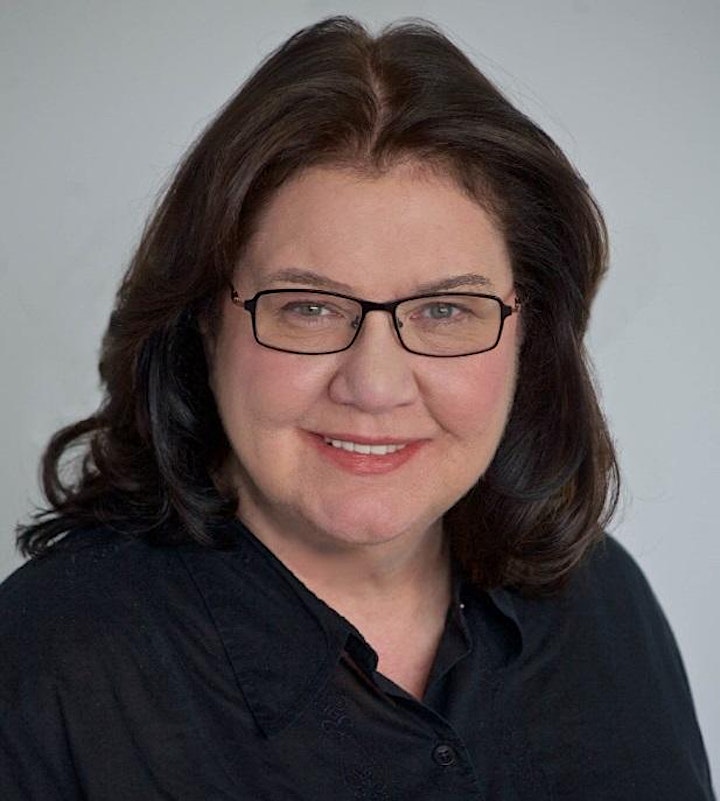 EILEEN K. MURRAY, Co-CEO, Bridgewater Associates, LP
Eileen K. Murray is Co-CEO of Bridgewater Associates, LP. Eileen has over two decades of Wall Street experience, having held senior leadership roles at Morgan Stanley and Credit Suisse as a member of both firm's Management and Executive Committees. She was also appointed the first female member of Credit Suisse's Executive Board. Ms. Murray joined Morgan Stanley in 1984 and held the positions of Controller, Treasurer as well as Chief Operating Officer for the Institutional Securities Group, one of the largest and most successful global Sales and Trading platforms in the industry. In 2002, she joined Credit Suisse as a Management and Executive Board member and Head of Global Technology, Operations and Product Control. She returned to Morgan Stanley in 2005 as an Executive and Management Committee member, as well as Head of Global Technology and Operations. Prior to joining Bridgewater in 2009, she had most recently served as President and Management Committee member of Duff Capital Advisors. In July 2016, Ms. Murray was voted a Board member of the Financial Industry Regulatory Authority (FINRA). She is also currently a member of the Board of the Irish Arts Center (An Claidheamh Soluis) and has served as a Board member of the Business Council for International Understanding. She has also served on the Board of the YMCA of Greater New York, Board of Governors of Argonne National Laboratory at the University of Chicago, the Board of Inwood House in Upper Manhattan, the Hewlett Packard Financial Services Board of Advisors, Depository Trust and Clearing Corporation Board (DTCC), OMGEO Board, the Board of Trustees of Manhattan College (where she earned her B.S. in Accounting and received an Honorary Doctoral Degree in May 2015), and the American Women's Economic Development (AWED) Corporation. In 2018, she was the first female award recipient in Manhattan College's history to receive the College's De La Salle Medal of Honor and received the Laela Pioneer Award in Finance at Women Entrepreneurship Day at the United Nations. In recognition of her leadership in the financial services industry, Eileen was awarded the Lifetime Achievement Award in 2017 by Markets Choice Women in Finance, was named one of Hedge Fund Journal's 50 Leading Women in Hedge Funds in 2013, and U.S. Banker named her as one of the 20 Most Powerful Non-Bank Women in Banking in 2007 and 2008. She was named Irish America Magazine's Business 100 Best and Brightest Leaders in 2016, named an Afterschool Champion in 2017 by the Partnership for After School Education, and received the Women's Bond Club Merit Achievement Award, Legal Momentum's Aiming High Award, the Urban Stages Humanitarian Award and the YMCA of Greater New York's Arts & Letters Award for Outstanding Leadership in November 2013. As a sought after speaker, she has participated at many events including as a panelist at the Bloomberg Equality Summit "Breaking Through the Glass Ceiling", served as Honorary Co-Chair of Legal Momentum's "Aiming High – A Celebration of the Power of Women" event, as well as delivering the Keynote Address at Northern Trust's Global Wealth Alliance Conference and speaking at the Ascend Conference. She was also the Keynote speaker at the 21st Irish America Wall Street 50 Awards Dinner and a speaker at the Milken Global Conference as well as the Milken Institute Associates and Young Leaders Circle Breakfast.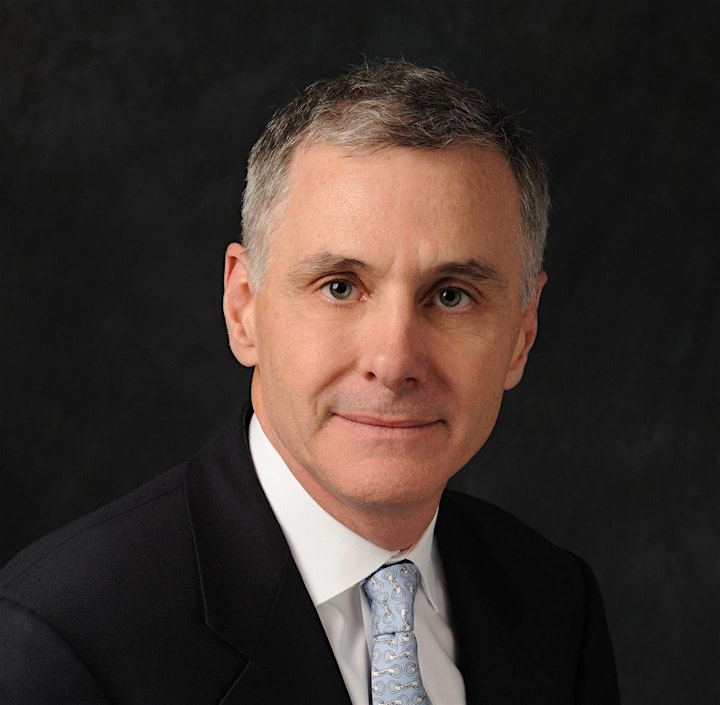 JAMES G. DINAN, Founder, Chairman & Chief Executive Officer, York Capital
Jamie founded York Capital Management in September 1991 and is the Chairman, Chief Executive Officer of the Firm. Jamie is a Co-Portfolio Manager of the York Multi-Strategy, York Credit Opportunities, York Event-Driven UCITS funds, York Sub-Advised '40 Act Strategy, and Portfolio Manager of the York Total Return funds and is the Chair of the Firm's Executive Committee. From 1985 to 1991, he worked at Kellner, DiLeo & Co., where he became a General Partner and was responsible for investing in risk arbitrage and special situation investments. From 1981 to 1983, Jamie was a member of the investment banking group at Donaldson, Lufkin & Jenrette, Inc. Jamie is currently the Chairman of the Board of Trustees of the Museum of the City of New York, and a member of the Board of Directors of the Hospital for Special Surgery, the Board of Directors of the Lincoln Center for the Performing Arts, Harvard Business School's Board of Dean's Advisors, the Board of Trustees of the University of Pennsylvania and The Wharton Board of Overseers at the University of Pennsylvania. Jamie received a B.S. in Economics from The Wharton School of the University of Pennsylvania and an M.B.A. from Harvard Business School.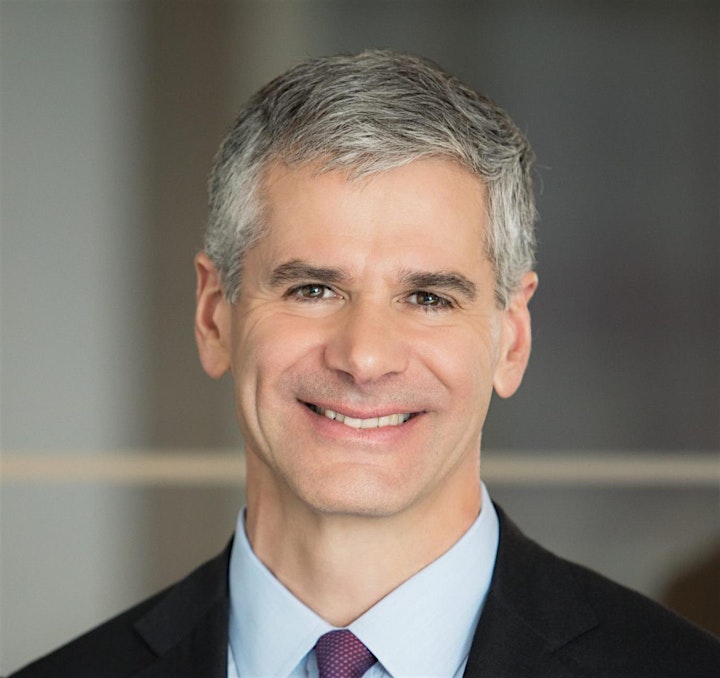 MICHAEL J. MAUBOUSSIN, Director of Research, BlueMountain Capital; Author, The Success Equation, More Than You Know, Think Twice, Expectations Investing
Michael Mauboussin is the Director of Research at BlueMountain Capital. Prior to joining BlueMountain, Michael was Head of Global Financial Strategies at Credit Suisse and Chief Investment Strategist at Legg Mason Capital Management. He is a former president of the Consumer Analyst Group of New York and was repeatedly named to Institutional Investor's All-America Research Team and The Wall Street Journal All-Star survey in the food industry group. Michael is the author of The Success Equation: Untangling Skill and Luck in Business, Sports, and Investing (Harvard Business Review Press, 2012), Think Twice: Harnessing the Power of Counterintuition (Harvard Business Press, 2009) and More Than You Know: Finding Financial Wisdom in Unconventional Places-Updated and Expanded (New York: Columbia Business School Publishing, 2008). More Than You Know was named one of "The 100 Best Business Books of All Time" by 800-CEO-READ, one of the best business books by BusinessWeek (2006) and best economics book by Strategy+Business (2006). He is also co-author, with Alfred Rappaport, of Expectations Investing: Reading Stock Prices for Better Returns (Harvard Business School Press, 2001). Michael has been an adjunct professor of finance at Columbia Business School since 1993 and is on the faculty of the Heilbrunn Center for Graham and Dodd Investing. He received the Dean's Award for Teaching Excellence in 2009 and 2016. BusinessWeek's Guide to the Best Business Schools (2001) highlighted Michael as one of the school's "Outstanding Faculty," a distinction received by only seven professors. Michael earned an A.B. from Georgetown University. He is also chairman of the board of trustees of the Santa Fe Institute, a leading center for multi-disciplinary research in complex systems theory.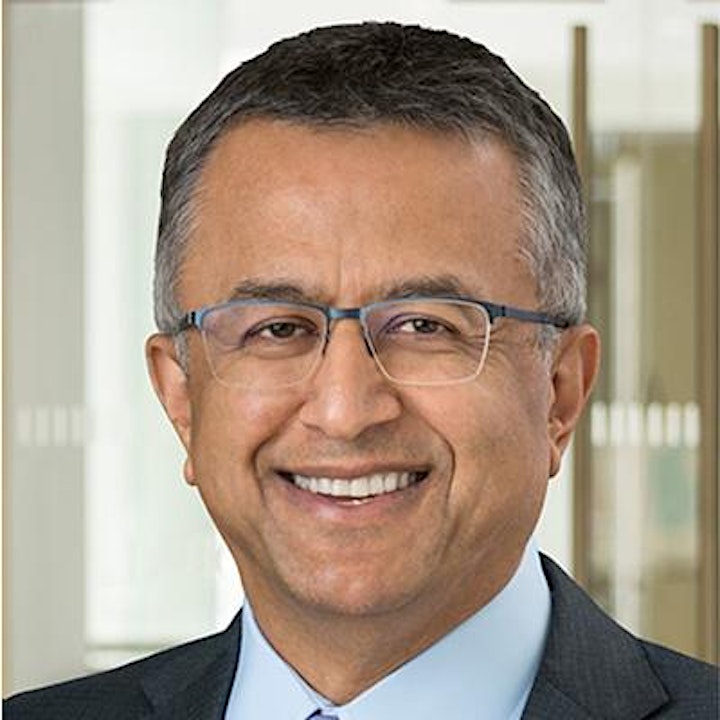 VICTOR KHOSLA, Founder & Chief Investment Officer, Strategic Value Partners
Mr. Khosla is Founder and Chief Investment Officer of Strategic Value Partners, LLC (SVP), a $7.8 billion global alternative investment firm, focused on distressed and deep value opportunities. He established SVP in 2001 and has built one of the leading firms in the business, with approximately 115 employees and offices in Greenwich, CT, London and Tokyo. Mr. Khosla has a 30 year track record in distressed and private equity investments. Mr. Khosla started his career at Citibank (1989-1993) and subsequently built and managed one of the top distressed proprietary trading businesses at Merrill Lynch (1993-1998). At the timeof his departure from Merrill Lynch, Mr. Khosla had investment authority for $2 billion in corporate and real estate investments and headed a team of 40 analysts and traders based in New York, Tokyo, London, and Hong Kong. After leaving Merrill Lynch, Mr. Khosla served as President of Cerberus Capital (1998-1999) and ran MooreSVP (1999-2002), a JV with Moore Capital, which focused on investing in Japanese distressed debt. Mr. Khosla graduated with a first class Bachelors of Commerce (Honors) degree from Delhi University, an MA in Economics from Vanderbilt University, as well as an MBA from the University of Chicago. He is a member of the Management Council at the University of Chicago Booth School of Business and is on the board of Pratham USA, one of the largest non-governmental education organizations in India.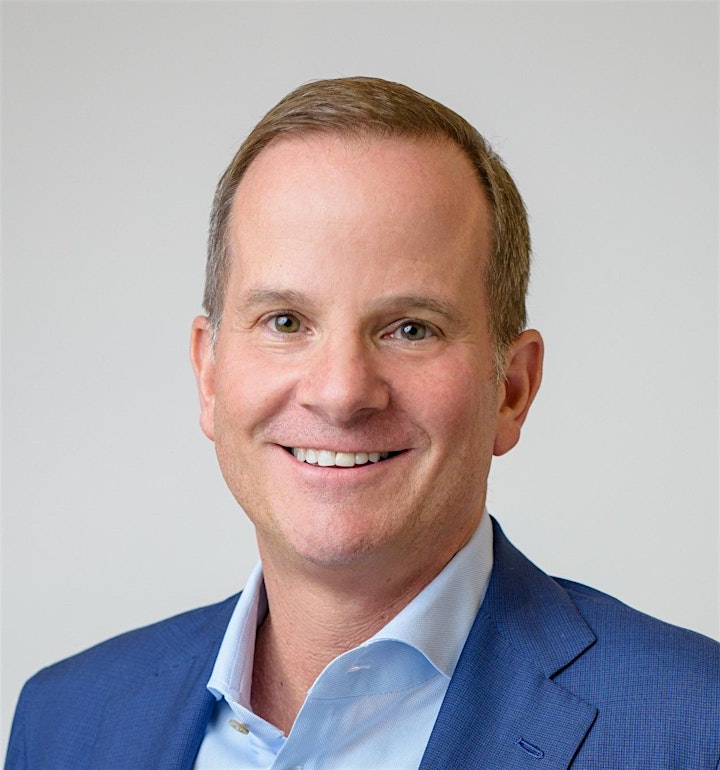 ROBERT KOENIGSBERGER, Founder & Chief Investment Officer, Managing Partner, Gramercy Funds
Mr. Koenigsberger founded Gramercy in 1998 with a vision for the firm to become a global, institutional investment management firm focused on emerging markets. Mr. Koenigsberger has 32 years of investment experience dedicated to emerging markets with a specialization in distressed opportunistic credit strategies. Prior to founding Gramercy, Mr. Koenigsberger was a Senior Vice President at Lehman Brothers from 1995 to 1998, where he managed the bank's sovereign debt restructuring group. Prior to that, he was a Vice President at Merrill Lynch, Pierce, Fenner & Smith, Inc. for three years, where he traded performing and distressed emerging markets debt securities in New York, London and Hong Kong. From 1987 to 1991, he held the position of Vice President at CR-P Associates, a financial advisory firm with offices in Central and South America that led sovereign debt restructurings, debt buy-backs and debt-equity swap transactions in Latin America. Mr. Koenigsberger is a member of the Lauder Institute's Board of Governors at The Wharton School at the University of Pennsylvania. He is also a member of the President's Advisory Council at Elon University and the Chancellor's Advisory Council at Texas Christian University. Mr. Koenigsberger was until recently a member of the Board of Trustees for the Millbrook School and served as the Chair of the Investment Committee for the Millbrook School Endowment. Mr. Koenigsberger received a MBA in Finance from Wharton, a MA in International Studies with a concentration in Latin America from the University of Pennsylvania and a BA in Latin American Political Science and History of Latin America with a minor in Economics from the University of California, San Diego where he graduated with honors. Mr. Koenigsberger completed his undergraduate and graduate theses on the Historical Origins and Implications of the Latin American Debt Crisis.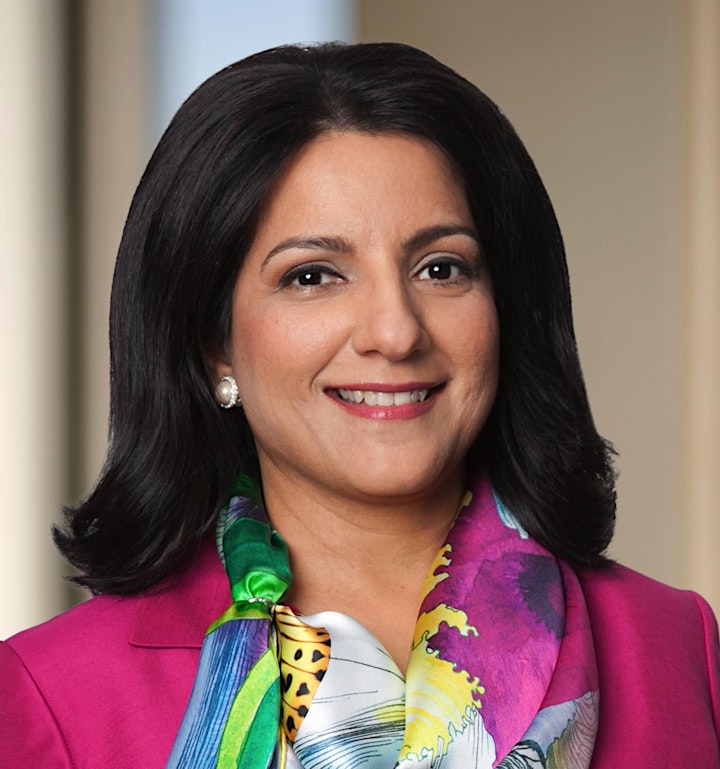 RUPAL J. BHANSALI, Chief Investment Officer of International & Global Equities & Portfolio Manager, Ariel Investments
Rupal is chief investment officer and portfolio manager of Ariel's international and global equity strategies. In this capacity, she manages approximately $7 billion in portfolios for both institutional and retail clients. Her career and investment approach can be described in one word - "Unconventional". Unlike most long-only managers, Rupal's buyside career began over 20 years ago on the long-short side, at Soros Fund Management. This formative experience, taught Rupal how to think about both the long and short side of the trade. She is among the rare breed of value managers who has outperformed her benchmarks during the last two decades. Rupal credits her uncommon investment success to her uncommon investment process - one where non-consensus thinking and the courage to go against the grain play a pivotal role. It is not surprising that Barron's christened her a "Global Contrarian," Forbes called her a "Global Guru," and PBS's Consuelo Mack referred to her as an "unconventional thinker." In January, 2019, Rupal became the newest member of the prestigious Barron's Investment Roundtable, which showcases "10 of Wall Street's smartest investors." Rupal was named the 2019 North America Industry Leadership Honoree by 100 Women in Finance, a global network of professional women and men in the finance and alternative investment industries. She is also the author of a forthcoming book on non-consensus investing. Rupal earned a Bachelor as well as a Master of Commerce in finance from the University of Mumbai. She later earned an MBA in finance from the University of Rochester, where she was a Rotary Foundation Scholar.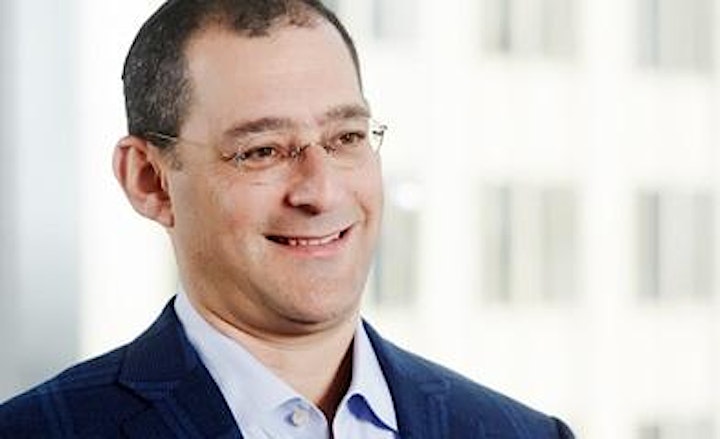 ANDREW J. HERENSTEIN, Founder, Managing Principal & Co-Portfolio Manager, Monarch Alternative Capital
Mr. Herenstein is co-Portfolio Manager of Monarch. Prior to founding Monarch in March 2002, Mr. Herenstein was a Director of Lazard and served as co-Portfolio Manager of the Lazard Debt Recovery Funds. Mr. Herenstein joined Lazard in 1992 and became widely known for his work on large and complex credits. Mr. Herenstein and Michael Weinstock were recognized by Institutional Investor magazine as the #1 research team in distressed debt in 1998 1. Prior to joining Lazard, Mr. Herenstein specialized in distressed credit analysis at The Delaware Bay Co., Inc., an early specialist in the field of distressed debt investing. Prior to that, he worked at Brean, Murray, Foster Securities. He began his career at Bear Stearns in 1986 as Assistant to the Chief Operating Officer. Mr. Herenstein currently serves on the Board of Trustees as well as the Finance and Investment Committees of Yeshiva University.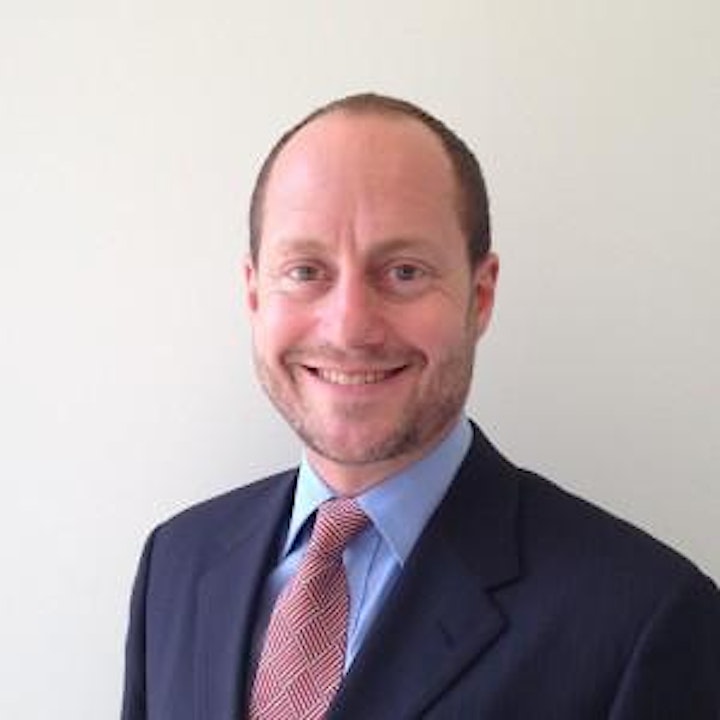 MICHAEL OLIVER WEINBERG, CFA, Managing Director & Head of Hedge Funds and Alternative Alpha, APG
Michael is Managing Director, Head of Hedge Funds and Alternative Alpha, at APG. For 25 years, he has invested directly at the security level and indirectly as an asset allocator in traditional and alternative asset classes. He is a Managing Director, Head of Hedge Funds and Alternative Alpha, at APG. Previously, he was the Chief Investment Officer at MOV37 and Protégé Partners. Michael is also an Adjunct Professor of Economics and Finance at Columbia Business School, where he teaches Institutional Investing, an advanced MBA course that he created. Michael also testifies as an expert witness in financial and technology litigation. He was a portfolio manager and global head of equities at FRM, a multi-strategy investment solutions provider. Prior to that, Michael was a portfolio manager at Soros, the macro fund and family office, and at Credit Suisse. Before that he was a Real Estate analyst at Dean Witter. Michael is a board member of AIMA and on its Research Committee. He is on the management advisory council for the Michael Price Student Investment Fund and a Special Advisor to The Tokyo University of Science's Endowment. Michael is a founder and board member of Project Punch Card, a not-for-profit organization. He is a member of The Economic Club of New York. Michael is a former Chair at CFANY, where he has received multiple awards, including Volunteer of the Year. He is a research contributor to The World Economic Forum on the impact of AI on Finance. Michael is a published author, having written for The New York Times, Institutional Investor and investment books. He has been interviewed by The Wall Street Journal, Financial Times, CNBC, Bloomberg and Reuters. Michael is a frequent panelist, moderator and lecturer for investment banks, institutional and family office organizations and business schools, including SALT and Harvard. Michael has a B.S. from New York University and an M.B.A. from Columbia Business School.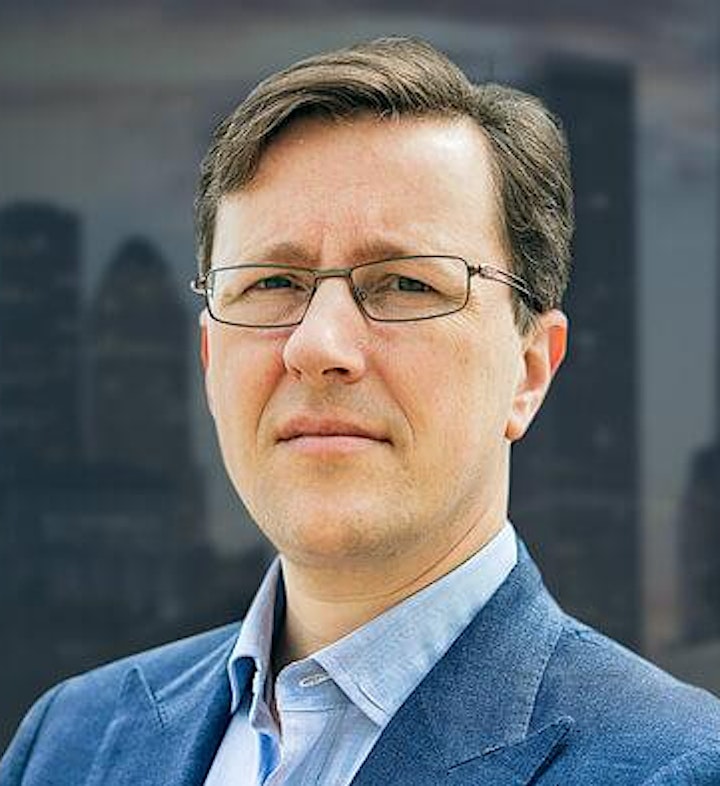 PAT DORSEY, CFA, Founder & Chief Investment Officer, Dorsey Asset Management
Pat is the founder of Dorsey Asset Management. Prior to starting Dorsey Asset Management, Pat was Director of Research for Sanibel Captiva Trust, an independent trust company serving high net worth clients. From 2000 to 2011, Pat was Director of Equity Research for Morningstar, where he led the growth of Morningstar's equity research group from 20 to 90 analysts. Pat was instrumental in the development of Morningstar's economic moat ratings, as well as the methodology behind Morningstar's framework for analyzing competitive advantage. Pat is also the author of two books — The Five Rules for Successful Stock Investing and The Little Book that Builds Wealth. Pat holds a Master's degree in Political Science from Northwestern University and a bachelor's degree in government from Wesleyan University. He is a CFA charterholder.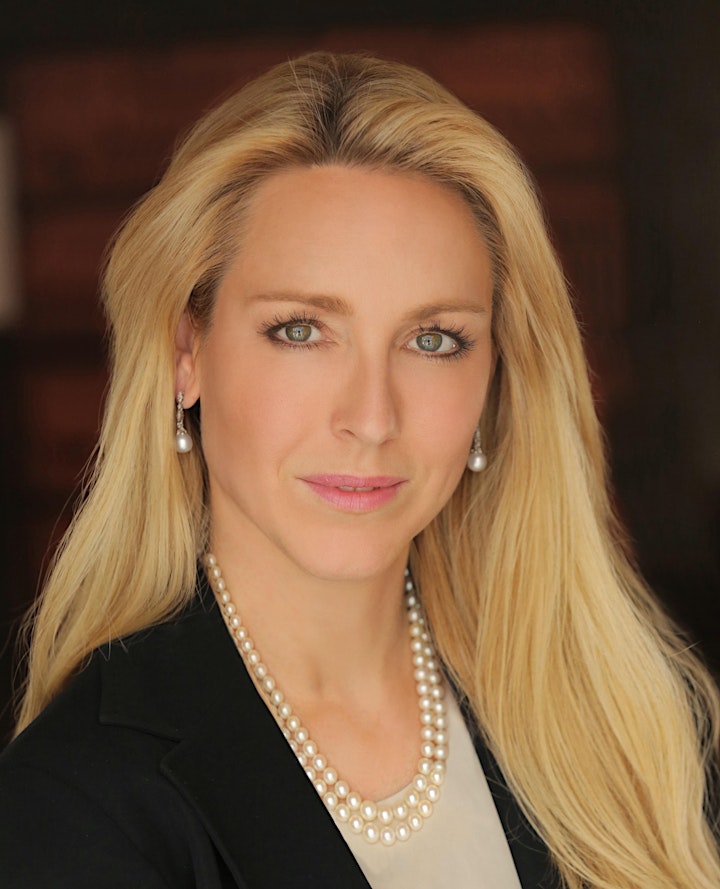 BARBARA ANN BERNARD, Founder & Chief Investment Officer, Wincrest Capital
Barbara Ann Bernard, founder & CIO of Wincrest Capital, has a passion for investing that goes back to her days of growing up in The Bahamas. It was there that a 15-year-old Barbara Ann persuaded legendary value investor Sir John Templeton, a fellow Bahamian resident, to take her on board for the first of what would become a series of summer jobs at Templeton Global Advisors, instilling a fundamental value-oriented investment approach to the public markets. Later, working in investment banking at Goldman Sachs, followed by alternative asset management at Deutsche Bank, and as an investment analyst at Holowesko Partners, she acquired a robust grasp of private market valuation and the hedge fund industry. Today, she is the portfolio manager of the Wincrest Contraria Fund, which is a global long/short equity fund of niche, esoteric investment ideas based on bottom-up "Go-See" research. Barbara Ann was named as one of the top 50 Women in Hedge Funds globally by Ernst & Young and the Hedge Fund Journal in 2019. She co-founded the Variant Perspectives: Women in Value Investing Conference and was honored as a Young Global Leader in 2018 by the World Economic Forum. She is a graduate of Li Po Chun United World Colleges in Hong Kong and the London School of Economics, where she Chaired the LSE Business Society. She currently serves on the Finance Committee of the Lyford Cay Foundation and Chairs the United World Colleges Bahamian National Committee.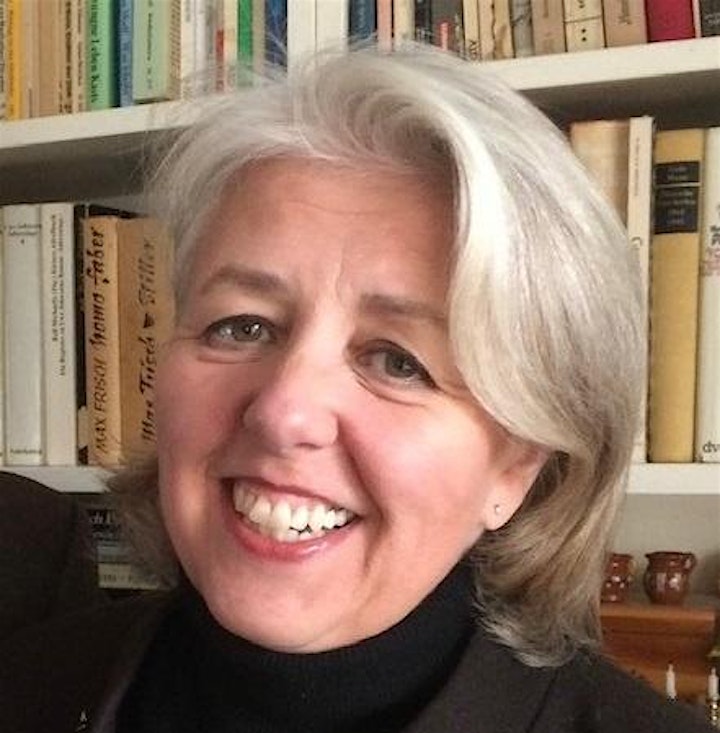 SVEA HERBST-BAYLISS, Journalist, Thomson Reuters
Svea Herbst-Bayliss is a journalist at Reuters, where she writes about activist investing. She previously wrote about hedge funds, mutual funds, currencies, the German chemical industry and Germany's central bank while being based in Frankfurt, Germany, New York and Boston for the news agency. She earned a Master's degree from Columbia University's School of International and Public Affairs and a Bachelor's degree from Mount Holyoke College.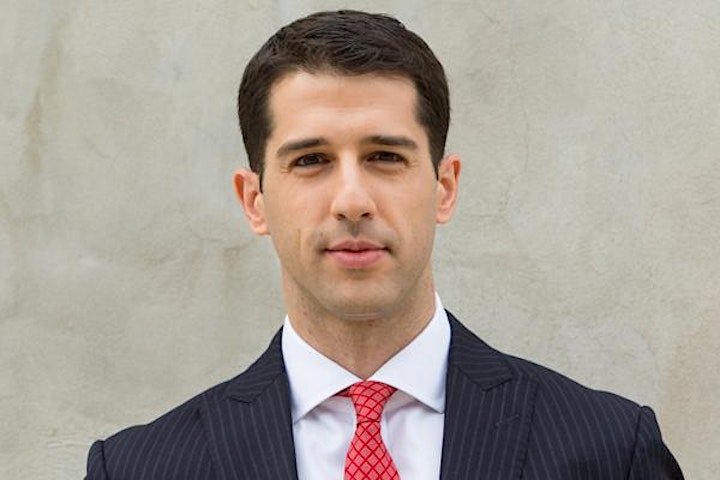 LAWRENCE DELEVINGNE, Journalist, Thomson Reuters
Lawrence Delevingne is a New York-based journalist for Reuters, where he has written financial-themed enterprise stories since 2015. He previously wrote about alternative investments for CNBC and Absolute Return. Delevingne won a SABEW Best in Business award in 2014 for a profile of Africa investor Bruce Wrobel and was a finalist for a Loeb Award and the Reuters Journalists of the Year honors in 2016 for work on Platinum Partners. He holds a Master's degree from Columbia University's Graduate School of Journalism and a Bachelor's degree from Georgetown University's School of Foreign Service.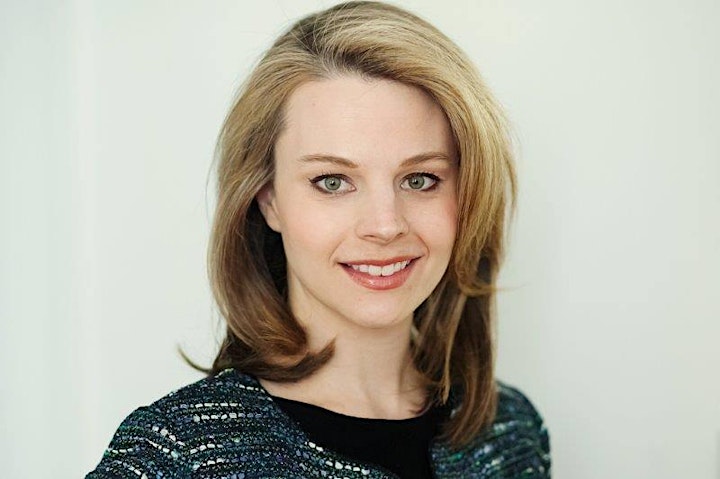 MEREDITH TRIVEDI, Managing Director, Heilbrunn Center for Graham and Dodd Investing at Columbia Business School
Meredith Trivedi is the Managing Director of the Heilbrunn Center for Graham and Dodd Investing at Columbia Business School. In this role, Meredith handles a variety of strategic, curricular, and industry initiatives. She works closely with two full-time faculty members and more than 45 fund managers who serve as adjunct faculty members. She also works with students, alumni, and industry professionals to oversee all operational aspects of the Center including four annual large-scale industry events. Meredith also manages relationships with Heilbrunn Center donors and the Heilbrunn Center Advisory Board. She serves as an advisor to the Columbia Student Investment Management Association (CSIMA). Prior to taking on her current role, Meredith spent seven years as a development officer fundraising for both public and private institutions. Most recently she was the Senior Associate Director of Major Gifts at Columbia Business School. Meredith joined the Business School in 2010. She holds a B.A. from Washington and Lee University, an M.S. from Columbia University, and a J.D. from the Charleston School of Law. Meredith is a member of the South Carolina Bar.