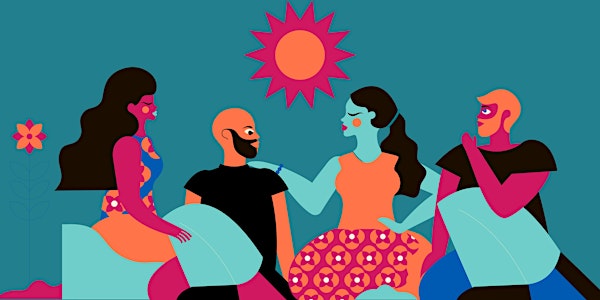 Project InsideOut Summit: Psychological Tools for Planetary Action
Join us for the launch of Project InsideOut!
When and where
Date and time
October 7, 2020 · 8am - October 8, 2020 · 12:30pm PDT
About this event
Do you feel like your audience isn't responding to your campaign even though they care deeply and are distressed about the threats? They want to respond, but may feel their actions are insignificant or feel genuinely scared to change or give up anything?
Join Dr. Renée Lertzman, renowned psychologist, author and founder of Project InsideOut, Dr. Dan Siegel, New York Times bestselling author and Executive Director of the Mindsight Institute, and others as we explore what psychology has to offer our work addressing urgent issues on climate and sustainability.
On October 7th and 8th, Project InsideOut, will host a virtual summit that will examine what it means to be a leader in the climate space today, and offer new information on engaging and supporting our communities at the frontlines of global change. Campaign designers, organizational leaders and empowered citizens will learn new strategies for how to communicate about the climate crisis and guide their communities to take action.
Join us for a two-day interactive event that will explore:
Psychological insight for effectively addressing the anxieties, ambivalences, aspirations and anger many people feel about climate change.
Practical examples and case studies on how to successfully use the new tools in the Project InsideOut Resource Hub.
Latest research in psychology, neurosciences, and social sciences that can advance sustainable action at the rate, speed and scale needed today.
Your own relationship to the climate crisis. The format is dynamic and designed for empowering discussions. The change starts with how we show up, and talking at you isn't our way!
Please register and reserve your spot. See below for additional details on speakers and session topics.
Session Outline
Day 1
Wednesday, Oct. 7
Session 1: 8-9:30 a.m. PT
Keynote with Dr. Renée Lertzman
Attuning activity conducted by Sarah Peyton
Introduction to Project InsideOut: The Mindset of Guiding
Guided activity with Dr. Dan Siegel
Fireside Chat with Dr. Dan Siegel & Dr. Renée Lertzman
Session 2: 11-12:30 p.m. PT
Keynote with Dr. Renée Lertzman
Guest Speakers:
-Caroline Hickman - Climate Psychology Therapist and Researcher
-Steven Malcolm Berg-Smith MS - Trainer, Consultant, Mentor, Coach
Guided activity with Leslie Davenport - Climate Psychologist
Day 2
Thursday, Oct. 8
Session 1: 8-9:30 a.m. PT
Keynote with Dr. Renée Lertzman
Fletcher Harper discusses Greenfaith and The Project InsideOut Pilot
Activity led by Dr. Renée Lertzman
Project InsideOut Partner Stories
-One Earth/Beacon - Vanessa Timmer & Max Serpa
-Global Action Plan - Sonja Graham
-Terran - Charlotte Senkpiel & Jessica Berneiser
-Stay Grounded - Michaela Leitner
Session 2: 11-12:30 p.m. PT
Keynote with Dr. Renée Lertzman
Guest Speakers:
-Kristin Barker - One Earth Sangha
-Britt Wray, PhD. - Author/Broadcaster
Small Group Activity
*Meeting rooms will open 15 minutes prior to session time