Program 36 - Oscar Micheaux 'The Symbol Of the Unconquered', 'Within Our Ga...
Description
Program 36 - Oscar Micheaux 'The Symbol Of the Unconquered', 'Within Our Gates' (Silent) with Drummer William Hooker!

Drummer, composer, and poet William Hooker has performed as a leader of many ensembles of improvised and new music. [...] His work is frequently grounded in a narrative context. Whether set against a silent film or anchored by a poetic theme, Hooker brings dramatic tension and human warmth to avant-garde jazz. His ability to find fertile ground for moving music in a variety of settings that obliterate genre distinctions offers a much-needed statement of social optimism in the arts. (southhamptonartscenter.org)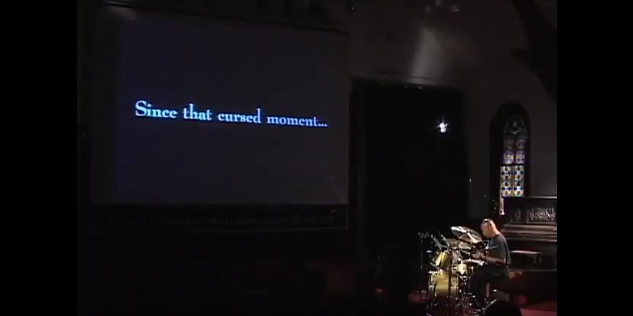 Born January 2, 1884 in Metropolis, Illinois, Oscar Micheaux on was an American Author, film director and independent producer of more than 44 films. He is regarded as the first major African-American feature filmmaker, the most successful African-American filmmaker of the first half of the twentieth century and the most prominent producer of what came to be known as "race films", films produced for an all-black audience, featuring black casts.

We are proud to present 'The Symbol of the Unconquered' (aka The Wilderness Trail), a 1920 silent drama (54 min) produced, written and directed by Oscar Micheaux. Eve Mason (Iris Hall) learns of her grandfather's death, leaves her small Southern town and travels west to inspect her newly-inherited land. With help from her neighbor, Hugh Van Allen (Walker Thompson), she arrives at her grandfather's homestead. When the self-loathing Jefferson Driscoll (Lawrence Chenault) learns that Van Allen's property sits atop a vast oil reserve, he teams up with a group of unsavory criminals to threaten Mason and force Van Allen off his land.
Afterwards, stay for 'Within Our Gates', another one of his earliest surviving works. Although sometimes considered his response to the film Birth of a Nation, Micheaux said that he created it independently as a response to the widespread social instability following World War I. (1920, 1 hr 19 min)