Description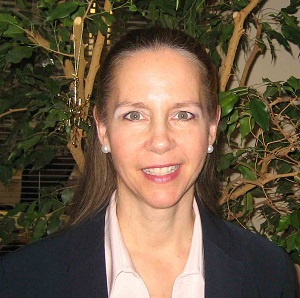 Instructor: Diane Mosley, RCE
Diane is Director, Training and Policy Resources, National Association of REALTORS®
Diane Mosley joined the staff of the National Association of REALTORS ® in 1990. During her tenure with the National Association, Diane has conducted numerous outreach programs for state association-sponsored professional standards training programs, has taught several sessions at the National level, and has participated in many regional training programs. She has the major responsibility for the National Association's mediation training seminar which is critical to positioning mediation as the preferred method of dispute resolution and for the professional standards education seminar. She is responsible for updating all professional standards and multiple listing policy manuals and materials on an annual basis to reflect current National policies and procedures. She also is the staff executive for the Multiple Listing Service Forum and Professional Standards Forum.
Administrators' Training
Professional Standards Certificate Requirements
All attendees must attend all day and pass 75% of the comprehensive exam conducted at the end of the program. Those who pass the test are awarded a certificate of completion. The test is distributed at the end of classroom instruction on Wednesday, February 7. Students complete the exam in class and receive their grade and certificate before leaving. Attendance is worth 10 points on the RCE Applicant Data Form.
History and Introduction
Become familiar with the history and fundamentals of the Code of Ethics. You'll learn the major categories of Articles in the Code, its structures, and supporting materials. Gain a clear understanding of the commonly cited Articles of the Code.
Due Process and the Function of the Grievance Committee
Understand the components of due process. Learn the role of the grievance committee as it relates to ethics complaints and arbitration requests, and the importance of confidentiality in the professional standards process.
The Hearing Process
Learn the steps required for providing a properly formatted hearing. Understand the difference between an ethics hearing and an arbitration proceeding and the practices common to both. Find out how to write an ethics decision and the authorized disciplines.
Article 17 and Arbitration
What constitutes a violation of Article 17? What is the role of legal counsel and staff? Understand the appeal process, directors' actions, procedural reviews, the difference between mandatory and voluntary arbitration, and why mediation is the preferred method of dispute resolution.
Procuring Cause and Policy Resources
Gain a better understanding of procuring cause. Learn about the importance of checklists, timelines, forms, and adoption of the Code of Ethics and Arbitration Manual. Expediting Professional Standards Explore the National Association's ethics mediation, ombudsman, and citation policies.
Final Exam (open book)
Don't worry, you'll pass!