About this Event
DOORS: 7:00 PM, SHOW: 7:00 PM
AGE RESTRICTIONS: 21+
GENERAL ADMISSION, LIMITED SEATING
Important Notice: All tickets are nonrefundable and nontransferable with the exception of event cancellation. Support acts are subject to change
----------------------------
About Prof:
No artist has emerged from Minnesota this decade and walked his own private catwalk quite like Prof. After spending the early part of the 2010's having amassed a strong loyal following, distributing nearly 200,000 records through his own imprint, Stophouse, his 2013 signing to Rhymesayers Entertainment helped propel him to the next stage of his career before releasing his landmark 2015 Rhymesayers debut, Liability. Additionally, his annual self-headlined Prof Outdoors festival has repeatedly sold out a 4,000+ capacity for years. While there's been a perception that the eccentric Minneapolis MC is out-of-control, Prof's undeterred, unwavering commitment to his mission has revealed the detailed craftsmanship behind the perceived chaos. Today, as his latest album title states, the newly sophisticated Prof is more accurately referred to as Pookie Baby.
While Prof may be best known for his show-stopping live performances, with this album he pulls back the curtain, inviting the listener to join him for the most private of moments, all with a sleek touch of sophistication. As much of a showman as he is a shaman, Pookie Baby was poured out of the perspective of a man known for wild live shows, whose rigorous touring and performance schedule led to debilitating injuries. Grounded for months and undergoing multiple surgeries, Prof returned with a new perspective, and a new pair of gators. This new Pookie Baby persona is all cleaned up, teeming with unbridled sexuality, and suited with a multitude of styles that run the gamut from triple-time Chicago drill to emotive, bluesy crooning. Pookie Baby helps clarify where this passion and the essence of Prof come from, and he's never been better dressed for it.
As Prof continues to become more refined in crafting songs, Pookie Baby showcases a spectrum of moods, ranging from infectious absurdity to earnestly introspective. "Focus" highlights Prof's well-buttoned dedication to perfectionism behind the anarchy. "No" unflinchingly gives aggressive self-preservation the anthem it's always deserved. "Be Around" touches on the most satisfying comforts of dependability in relationships. "Send Nudes" finds reward in the vulnerable intimacy present in exposing oneself via text message, when done consensually. Pookie Baby culminates in the one-two punch of "Minneapolis" and "Eulogy," with the former asserting his love for his hometown, while the latter affirms his keen awareness of the ever-present fragility of life and the specter of mortality.
From cynically skewering the authenticity of artistic statements, as on "I've Cooked Crack Before", through the heartfelt reminiscence of "Designated Hitter" recounting the place marijuana holds in his happier memories, to ultimately knowing how he wants to be remembered once he's left the world's stage, Pookie Baby is just as much the crowd-pleasing party animal's moment of prideful self-reflection, as it is the blueprint for making the most out of life while navigating the hardships. Please remember to enjoy Pookie Baby responsibly.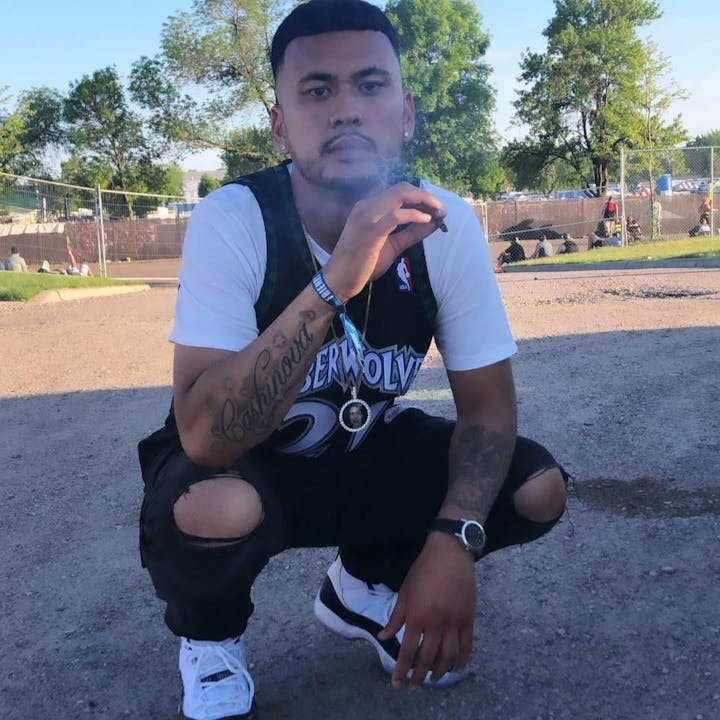 About Cashinova:
Minnesota's Twin Cities have produced unique voices across genres that have captured the world's attention, and the next up is Cashinova. With much of the world getting their first taste of the St. Paul-born Cambodian rapper during labelmate PROF's recent Pookie Baby tour, or during his stints opening for 2 Chainz, Ab-Soul and ScHoolboy Q, the stars have aligned for Cashinova to unveil his debut album Big Dragon.
Cashinova's rise has been over a decade in the making. Initially building a local following during his teenage years, his music became so in-demand that his Cambodian-immigrant father would have to sign waivers allowing Cash to perform at 21+ venues. From there, despite never being a gang member himself, he was often classified by local authorities as being a part of the gang system. Continuing to focus instead on music, Cash was on a steady rise through the underground hip-hop ranks when Rhymesayers artist PROF spotted him rapping on YouTube and reached out to make him a part of his Stophouse label.
After multiple live shows, an appearance on Atmosphere's most recent album and a rapidly growing online following, Cashinova is ready to go to the next level with Big Dragon. Featuring appearances by Slug of Atmosphere and PROF, as well as beats from producers whose own origins range from Maryland to Sweden, Cash has fostered a universal vibe as he explores the topics of family, friends, fashion and forging toward the future. The Big Dragon is ready to fly.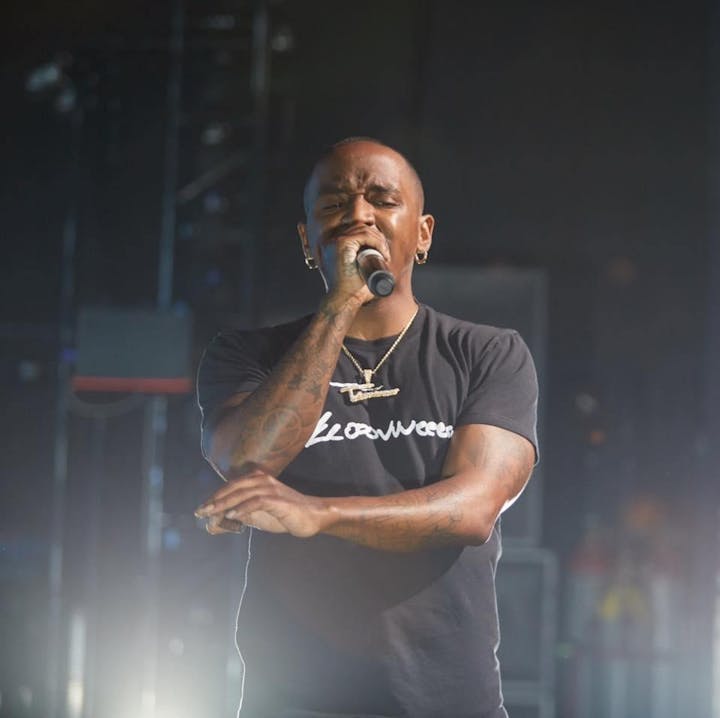 About Taylor J:
The fast-rising career of 25-year-old St. Paul rapper and singer Taylor J is proof of the good things that can happen when an artist carefully balances quality and quantity. Taylor's steady flow of projects, standout collaborations with artists ranging from Gucci Mane to Nipsey Hussle to Next singer RL, and the other moves he's executed have made him a highly respected artist in his native Midwest and beyond. Over the years, Taylor has also earned praise from prestigious publications including XXL, HotNewHipHop, Fake Shore Drive, and many more.
A lifelong lover of music, Taylor had musical aspirations from an early age. He first started writing raps when he was only 11, and he loved to sing along to songs from the early 2000s; he laughs while remembering his funny habit of spontaneously belting out Lil' Mo's "Superwoman." Later on, during his teens, Taylor took to battle rapping and formed a short-lived group called Midwest Mafia while attending his St. Paul high school. After graduation, Taylor was finally able to pursue music on a more consistent basis. His work soon began to pay off.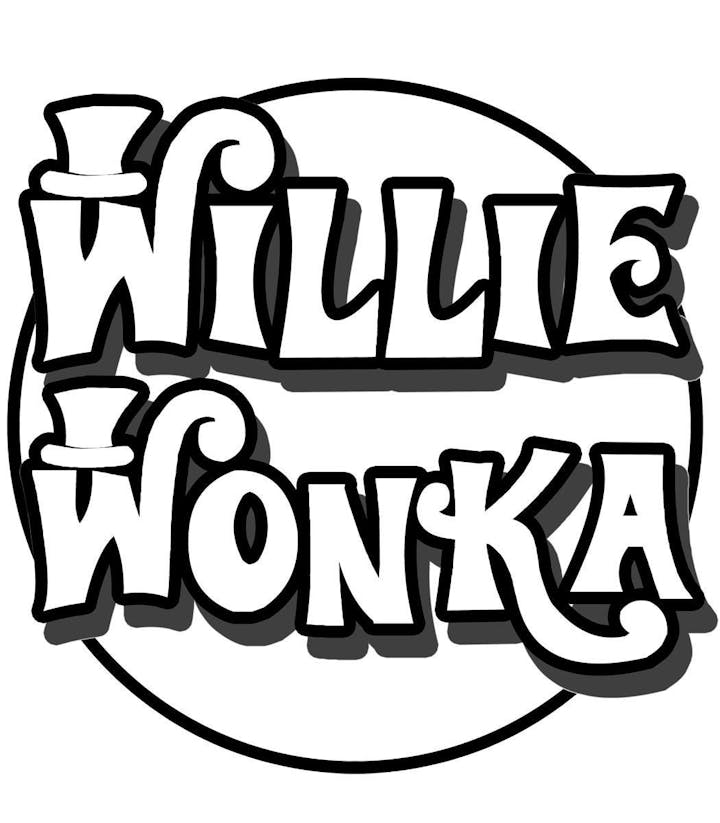 About Willie Wonka:
Bio coming soon