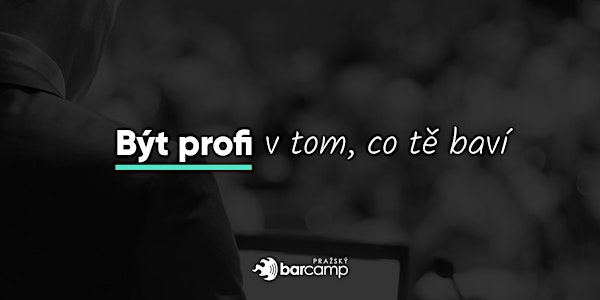 Pražský Barcamp 2017
When and where
Location
Microsoft Vyskočilova 1561/4a 140 00 Praha Czechia
Description
Nech nás hádat: Na tomhle světě dýcháš 15 až 26 let. Ve škole ti pod nos cpou zatuchlé poučky, nikdo tě zatím dostatečně nepřesvědčil, že ti to k něčemu bude. Tobě totiž voní představa něčeho jiného, smysluplného. Jen se ti možná ještě nepodařilo vyčmuchat to svoje.
Těší nás! My jsme Pražský Barcamp. Konference přesně pro tebe.
Jsme mladí a jsme tu pro mladé. Bez ohledu na to, co studují. Už 7. dubna rádi přivítáme každého, kdo se nechce po zbytek školní docházky šťourat v nozdrách a po absolvování jít jen tak někam za nosem. Přijď…
A víš co? Vezmi s sebou nejen spolužáky, ale i učitele či ředitele nebo ředitelku školy! A víš co ještě? Klidně si vypiš vlastní přednášku – zajímá nás i to, jak to všechno okolo kariéry cítíš ty!
Coby mentoři přijdou profíci, kteří i přese všechny svoje úspěchy nemají frňák nahoru. Mezitím, co budou přednášet, už se budou na praktické workshopy rozdýchávat naši partneři, kteří ti dají přičichnout k firemní praxi.
A pro kantory či ředitele škol? Pro ty tu budeme mít Kulatý stůl, kde si s firmami mezi čtyřma očima, takřka nos na nos, domluví spolupráci formou stáží. Debata je moderována a jako hosté dorazí zástupci z Asociace malých a středních podniků, z firmy Bidding Tools, z Junior Achievementu. (K tomuto stolu zveme i tebe – třeba proto, aby u něj hezky od plic zazněl tvůj názor na přípravu školy na businessový život a možnosti zlepšení.)
Přijď to všechno nasát. Přijď získat kontakty, které tvému okolí vyrazí dech. Přijď #býtprofi.

Registruj se ještě teď, ať ti jiní nevyfouknou místo!