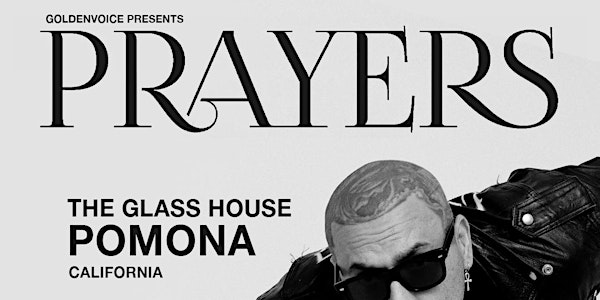 Location
The Glass House
200 West 2nd St
Pomona, CA 91766
About this event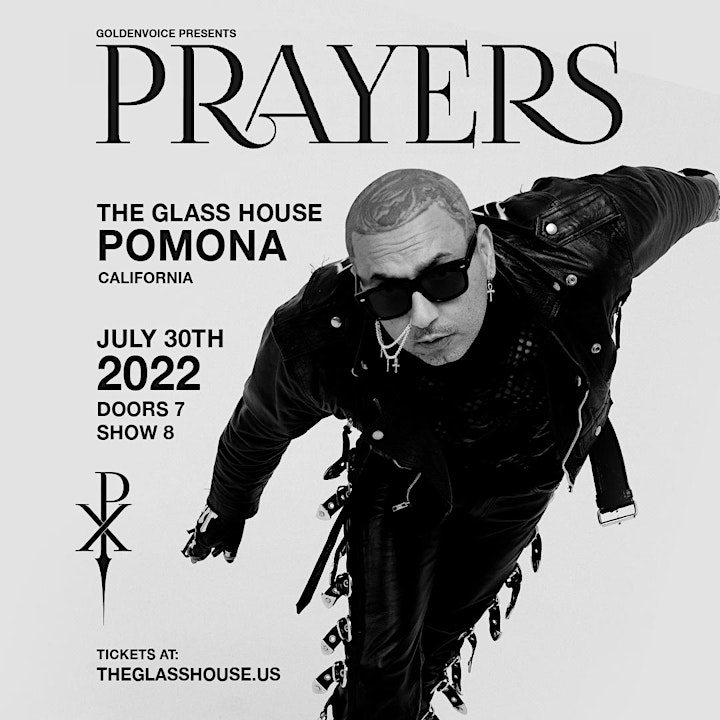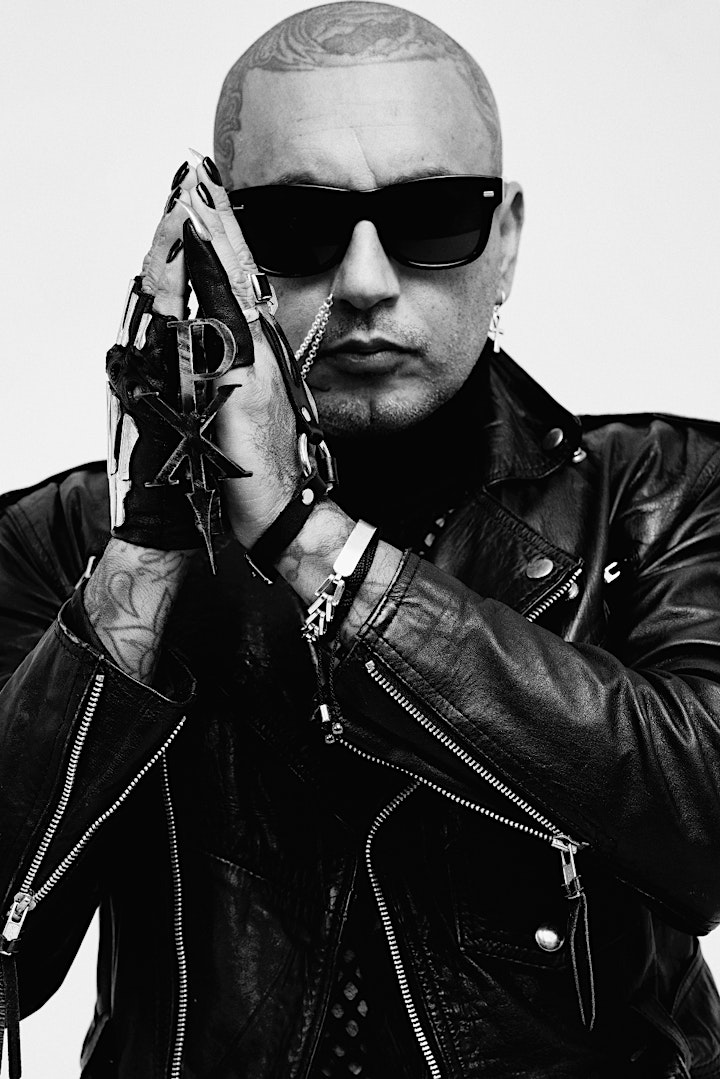 Prayers is Leafar Seyer. The Mexican-born, San Diego-raised artist combines the frosty abrasiveness of acts such as Skinny Puppy and Christian Death with the more accessible sounds of Depeche Mode and Pet Shop Boys. Seyer's lyrics, based in his own life, layer his authentic urban experience onto Goth music: cholo goth.
Prayers' first independently released albums, SD Killwave and Gothic Summer garnered Seyer awards for Best Music Video and Best Music Video Editing at the San Diego Film Festival in 2015 and Best Alternative Band at the 2015 San Diego Music Awards.
Seyer's uncompromising vision drew the attention of the Cult's Ian Astbury and celebrity drummer Travis Barker. Astbury added Prayers to their 2015 tour. Barker produced Prayers' third album, Young Gods, featuring himself and Skinhead Rob along with longtime-Prayers collaborator Dave Parley.
The Prayers musical universe expanded further with two BMG-released albums. Baptism of Thieves featured Ray Brady, Christian Death, Dave Parley, and Kat Von D joining Seyer; and the Christian Death collaboration, Blessed Be Thy Name accompanied by the documentary, Beyond and Back.
Cholo Goth, produced by Ray Brady was released 2/2/22. Featuring Seyers' solo work as well as collaborations with Brady, Annie Hardy, and Robert Harvey, Cholo Goth continues Seyer's musical and lyrical self-exploration as an outcast trapped between worlds.