Description
*ADVANCE TICKET SALES HAVE NOW ENDED. TICKETS WILL BE AVAILABLE AT THE DOOR ON SATURDAY FOR $60, STARTING AT 8 PM*
Hear ye, hear ye! You and a few hundred illustrious lords and ladies are royally invited to the most spectacular party of the year: The Providence Preservation Society's Winter Bash, Kings and Queens. Feeling regal? Dust off your crown and reign in style. Prefer to rule the stage? From drag queen to Queen of the Stone Age, this is your night! Creative interpretations are encouraged.
This year's location, the c. 1935 International Importing Co. Building, is one of two original produce market buildings that remain in the city. It is now being transitioned into "Made in Rhode Island" Maker Space by Rathbone Properties LLC...and we're getting an early look. The Winter Bash has a fourteen-year tradition as an elaborate party in a different, transitioning space, showcasing the potential in the city's historic buildings. Your ticket purchase supports PPS's mission to improve Providence through historic preservation, thoughtful design and planning.
General admission includes free valet parking by Valet Connection; entertainment by DJ JR; surprise theatrical performances; and a royal photo station presented by Yelp. Complimentary bites will be provided by several local restaurants and vendors, including: D'Licious Desserts, El Rancho Grande, Laughing Gorilla, Los Andes, Providence Coal Fired Pizza, Providence G, Sin, Vino Veritas, and XO Café. A cash bar, with proceeds also benefiting PPS, will be stocked by McLaughlin & Moran, Bottles, and The Avery.
VIP ticket-holders receive entrée into a decadent "royal court" section, furnished by Uniquely Chic Vintage Designs and stocked with hors d'oeuvres from Mills Tavern and The Dorrance, oysters compliments of Ocean State Oyster Festival and Salt Pond Oysters, a Revival Brewing Company tasting, and bottomless bubbles provided by Rhode Island Distributing.
Join PPS today to save on Bash tickets and more throughout the year.
#winterbash2017
Committee Co-Chairs: Kaitlyn Frolich & Emily Greagori
Committee: Cait Amirault, Michaela Antunes, Oliver Bennett, Diana Capellan, Jill Carney, Rachel Driver, Danielle Gaboury, Samantha Gaus, Alison Greene, Matt Karimi, Xay Khamsyvoravong, Maria Maidana, Christopher Marsella, Robert Matthews and Jack Renshaw, Pat and Terry Moran, Michael Plourde, Sarah Pumple, Nicole Purcell, John Richard, Molly Romanco, Josh Shields, John Taraborelli, Julie and Mark Van Noppen, Peter Van Noppen

Poster by Maria Maidana.
Special thanks to our 2017 Bash Sponsors: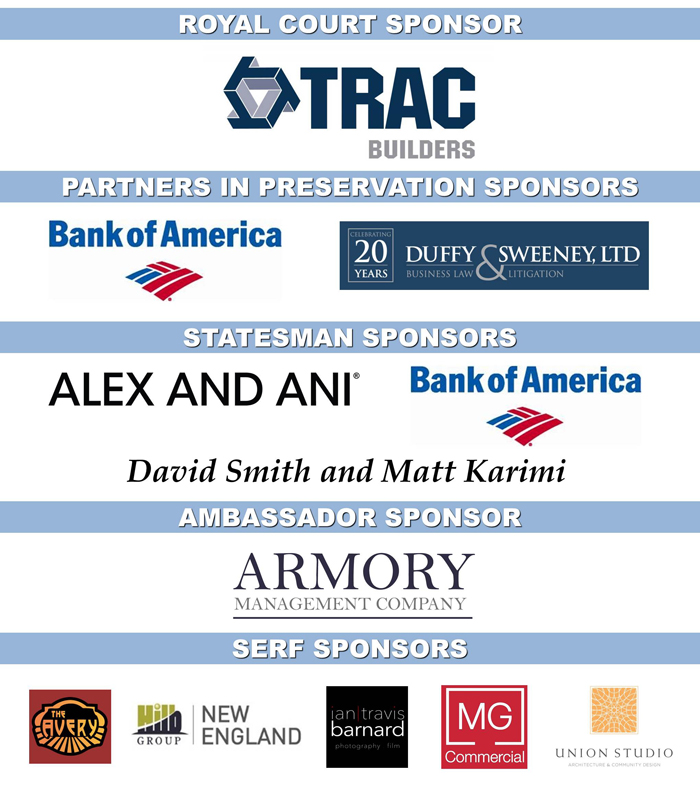 About Providence Preservation Society:
Incorporated on February 20, 1956, PPS was formed to save historic buildings in the College Hill neighborhood from proposed demolition, and remains a relevant force today in advocating city wide for historic preservation, good property stewardship, and thoughtful design and planning.


*All those who register will receive email updates about PPS events and advocacy work. You may opt out of our mailing list at any time.*