Description
Lean Startup
Innovation is the life blood of any company. Or it should be, at least, in these fast moving and extremely competitive times. Too often though, organisations find themselves struggling to make their ideas succeed.
Organisations large and small are using new methods to innovate faster. And more and more are finding the Lean Startup method helps them improve the odds of success. First described in the best-selling book by Eric Ries, Lean Startup is now a movement that is tranforming how new products and services are built.
So, how do you learn about Lean Startup?
Playing Lean
Playing Lean is both a seriuos board game and a great workshop format. Combined, it's a great way to kickstart your learning about Lean Startup. You get to play a game, have a lot of fun and still call it work!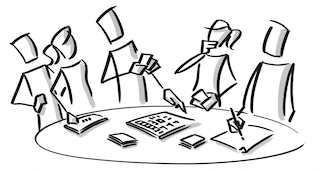 After the workshop, you have an overview of the method, a handle on the most important concepts and a fully described, personalised experiment to take home and try in your organisation.
Part 1: Executive Summary
To kick off the workshop, we'll give you the executive summary of Lean Startup:
What is the Lean Startup and why it is relevant now?

The five principles of entrepreneurship

The four stages of innovation
Don't worry, we won't keep you from playing the game for too long!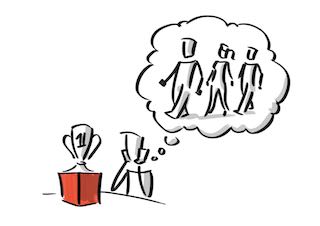 Part 2: Playing Lean
In Playing Lean, four teams of up to three players battle for control of the market. Can you build a new product that the customers want, faster than your competitors?
During the game, teams will do experiments, add features to the product, build the company and win new customers. The Lean Startup approach is at the heart of the game, and every experiment will introduce new concepts and vocabulary that the game facilitator will go through.
Playing Lean creates experiential learning, the kind you do not forget easily!
Part 3: Retrospective
When the dust settles, we debrief. We evaluate how each team performed and the choices that were made during the game. What would you do differently?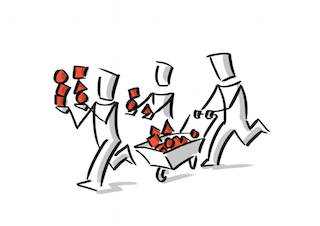 Part 4: Experiment Design
We want to put the experience into the persective of daily relevance. Having learnt and experienced the Lean Startup, what experiments could you try out when you get back to the office?
We go through some famous examples of great experiments. Then we use the Playing Lean Experiment Template to design your own: At which stage is your project or idea? What can you do by yourself, with big budgets and difficult approval processes?
What else?
The workshop's facilitator is Tore Rasmussen, serial entrepreneur and co-creator of Playing Lean.
No prerequisite knowledge is needed.
By signing up for this workshop you also sign up for the Playing Lean newsletter.