Come get Zen AF at Ignite with the best combination for stress release - some beverages, some sweating, and some @#*$!% swearing!
About this event
Join us at Ignite for a beer-fueled restorative yoga class, where you'll be invited to yell, scream, and curse, all while enjoying your favorite Ignite beers.
After you're fully relaxed, hang out to enjoy another pint and lunch from Burning River Bistro food truck that will be at Ignite starting at 12pm.
Class is $15 - ticket includes 1 pint of beer AND $10 of every ticket will be donated to the Arthritis Foundation, in honor of the Moonwalker's team.
Registration is required by 5/29 ! (And capped at 30 participants, so get your tickets soon!) Age 21+ only.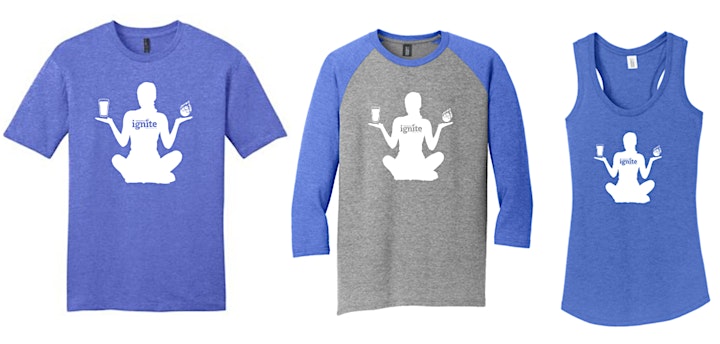 Exciting news!!! We have some pretty awesome custom shirts for this event!! Check out the link below to pre-order yours...orders are due by May 19, and then we'll have your shirt for you the day of the event!