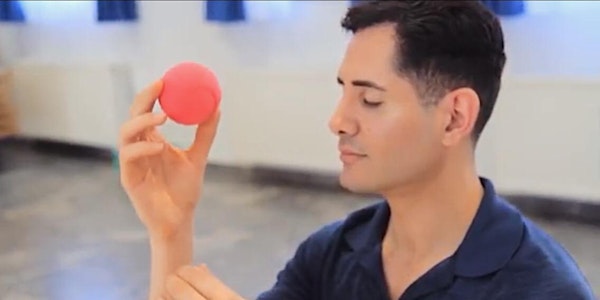 Pineal Activation (Learn to See Without Eyes) in Germany!
Come to Germany and learn to strengthen your intuition and learn to see without using your eyes
Refund Policy
Contact the organizer to request a refund.
About this event
TV Journalist and filmmaker Frank Elaridi takes you to Germany on this VIP edition of Pineal Activation!
In this seminar you can expect to...
-- Learn to visually recognize objects in your environment while wearing a completely opaque mask
--Techniques to help you make your life flow easier
-Instead of the usual 5 "vision without eyes" training days you will get 2 extra days. (7 seminar days total)
-In addition to seeing without eyes, learn to move objects in your hand without touching them. (telekenisis)
-Take day-trips to the famous Black Forest and the famous city of Stuttgart
Typical classes are 5 days, whereas this VIP class will be 7 days to ensure more training time. We will also have catered food, which is not included in general classes and a shuttle bus service, as well as personal sight-seeing with Frank.
To make things easy for you, we will be here to answer any questions you might have, and we will arrange your hotel (not included in ticket price). Shuttle and food will be included in ticket price.
Itinerary:
Sunday, October 6: 
Shuttle from airport to your hotel
Monday, October 7: 
First day seminar
Tuesday, October 8: 
-Seeing without eyes training

Wednesday, October 9: 
- Seeing without eyes training
- A hike through the Black Forest (we will train there too)
Thursday, October 10:
Seeing without eyes training
Europa Park: Germany's biggest theme park
Friday, October 11:
Seeing without eyes training
A beautiful group campfire in the forest
Saturday, October 12:
- Seeing without eyes training and a trip to Ludwigsburg Castle and a pumpkin exhibition (we will train there too)
Sunday, October 13:
- Seeing without eyes training
Monday, October 14:
Shuttle to airport
While not all people experience the same results, you will learn the tools in class to strengthen your intuition and continue to train at home