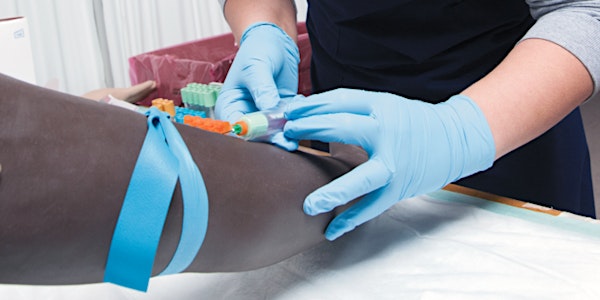 Phlebotomy Technician Virtual Information Session
Learn about our Phlebotomy Technician program though this free virtual information session!
About this event
Earn a letter of recognition in our Phlebotomy Technician Program at Anne Arundel Community College (AACC) and you'll be ready for employment in a variety of healthcare settings. Through our program, you will learn venipuncture theory and techniques, concepts of cardiovascular anatomy, physiology and terminology and gain experience drawing blood. Join our information session to learn more.
Please review the Phlebotomy Technician Application prior to the session by downloading the application from the AACC Health Sciences Applicants webpage.
All Phlebotomy Information Sessions will be offered virtually only via Zoom.
You will receive an email from healthsciencesevents@aacc.edu with the Zoom link to join the information session an hour before the session starts.
Registration for the event will end 3 hours before the session starts. If you are using your cell phone, you will need to download the Zoom app. Before joining, we recommend reviewing the guide on "Getting Started With Zoom."