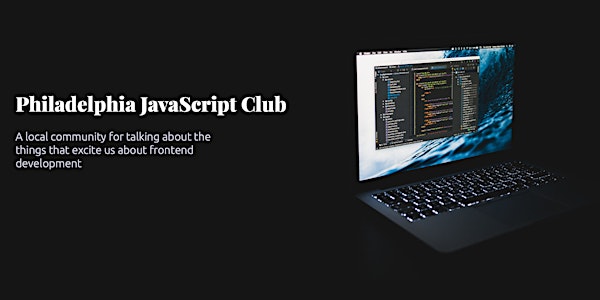 Philadelphia JavaScript Club
Come on down and talk about the things you're excited about, the projects you're working on, and meet fellow developers
Date and time
Thursday, April 20 · 6 - 8pm EDT
Location
Indy Hall 709 N 2nd St Floor 4 Philadelphia, PA 19123
About this event
THE MEETUP
We're very excited to welcome Ken Rimple to share the latest developments in Next.js 13.x!
Ken Rimple is an engineer and trainer/mentor at Chariot Solutions. Having developed a number of AWS cloud-based solutions with React and Angular and containers running Spring, Python and Node.js, he writes and teaches courses in React, Angular, and other technologies. He runs the Chariot TechCast podcast, is a frequent speaker and committee member on the Philly Emerging Technologies for the Enterprise conference, and blogs about various topics on Chariot's Tech Blog.
THE TALK
Next.js's latest move: templates and server React components in Next.js 13.x
Having innovated and built one of the best-known server-rendered and server-side-generated React frameworks, Next.js, Vercel has been focused on staying out front in terms of performance and adopting new technologies. Along with embracing high performance deployments using Vercel's edge network (along with other options), the team has been improving both the layout technology as well as supporting React's recent server-side component specification.
In this talk, Ken Rimple will outline the benefits to moving to the new template-driven app folder structure, as well as how to use it to deliver new server-side components.
THE SPACE
This meetup is at Indy Hall's Clubhouse which includes lots of space to spread out, lots of high quality & natural airflow, and a beautiful view of the city.
To keep our community as safe as possible, we're working within Indy Hall's current COVID policies which include:
In order to attend, you must register.
You must provide proof of full vaccination (including booster). Digital photos and paper cards are both accepted.
While full vaccination is required, mask wearing is welcome but optional in all indoor spaces.
If you discover that you have been exposed to COVID, you may not attend for 7 days after the exposure (regardless of symptoms).
Our max capacity for these events at Indy Hall will be 40 people. Since space is limited, if you register and later decide not to attend, please cancel your RSVP to make room for someone else.
Approx 24 hours before the event, all RSVPd attendees will receive specific instructions for building access. By registering, you agree to let us email you these instructions :)
Join us on Slack and more at phillyjs.com