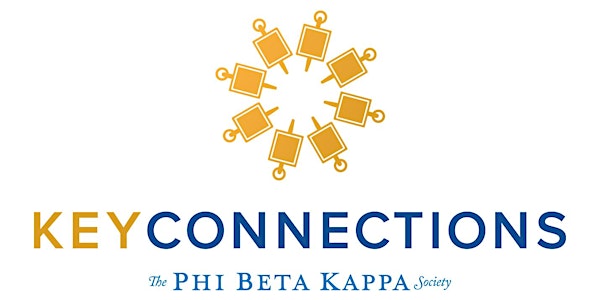 Phi Beta Kappa Key Connections - Phoenix/Scottsdale Networking Reception
Location
The Montelucia Resort
4949 East Lincoln Drive
Scottsdale, AZ 85253
Description
Attention Recent Phi Beta Kappa Members!
Are you a Phi Beta Kappa member in the Phoenix/Scottsdale area who graduated within the last five years? If so, join us for a Key Connections event sponsored by The Phi Beta Kappa Society and the Phoenix Phi Beta Kappa Association!
Key Connections – Networking Reception, September 12, 6:00 - 8:30 p.m.
Join us for appetizers and cocktails at the spectacular Montelucia Resort. We'll enjoy the beautiful mountain views and lush surroundings while meeting, mingling and networking with your fellow Phi Betes!
About Phi Beta Kappa Key Connections Events
In early September, The Phi Beta Kappa Society will host its third annual Key Connections event series designed to welcome recent Phi Beta Kappa members in over 20 cities across the country. Hosted by Phi Beta Kappa alumni associations, these events will offer recently inducted members a chance to network with their peers and get to know other Phi Beta Kappa members in their community. Local associations provide an opportunity to expand professional connections, take advantage of cultural opportunities, learn about a wide array of topics in engaging and creative ways, and give back through scholarship programs and other activities. Learn more and see all participating cities at www.pbk.org/KeyConnections.
About Phoenix Phi Beta Kappa Association
The Phoenix Metropolitan Area Phi Beta Kappa Association offers many events throughout the year to connect with fellow Phi Beta Kappa members and enjoy the area's many social and cultural offerings. Visit the website to learn more!