About this Event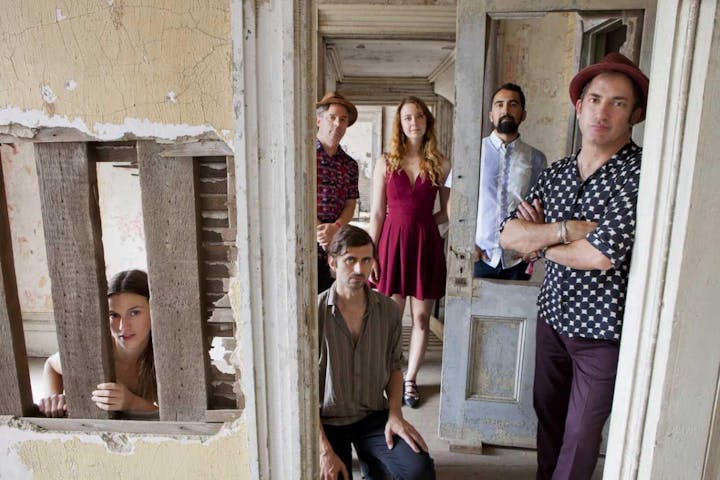 Peter Apfelbaum & Sparkler
Legendary Berkeley-born, now New York-based saxophonist/keyboardist/composer Peter Apfelbaum brings his latest band,Sparkler, back to the Bay Area for its second time at the Ivy Room. Featuring fellow Bay Area natives Natalie Cressman (trombone/bass/vocals), Jill Ryan (sax/flute/vocals), Will Bernard (guitar) Erika Oba (keyboards/flute) and Josh Jones (drums/percussion), Sparkler combines playfully offbeat songs, hyper-rhythmic poetry and electronica with the heavily-layered, world jazz-driven sound which Apfelbaum has become known for with his longstanding big band, Hieroglyphics. The band will perform excerpts from The Ambidextrous Nature of the Universe (commissioned by the Newport Jazz Festival in 2016) as well as songs from their forthcoming debut album, Excess.
While some of Sparkler's songs are based on imaginary situations, much of the current material deals with the themes of resistance and social justice. As Apfelbaum explains, "Partly as a result of having grown up in Berkeley in the 60's, the music I do has always implicitly had an anti-authoritarian spirit... but in these times, we have to be even clearer about where we stand. At the same time, this band has become like a weed that's been left to grow on its own - and we've grown deeper, stronger and more flowerful than ever."
"Sparkler... shakes the night sky free of its galactic mess... an extreme in and of itself." - Tyran Grillo, ECM Reviews
"Experimental and joyful music by one of jazz's hidden treasures" - Dan Ouellette, Zeal NY
860 San Pablo Ave.
Albany, CA
94117
East Bay
Performers
Date and Time
Location
Refund Policy