About this Event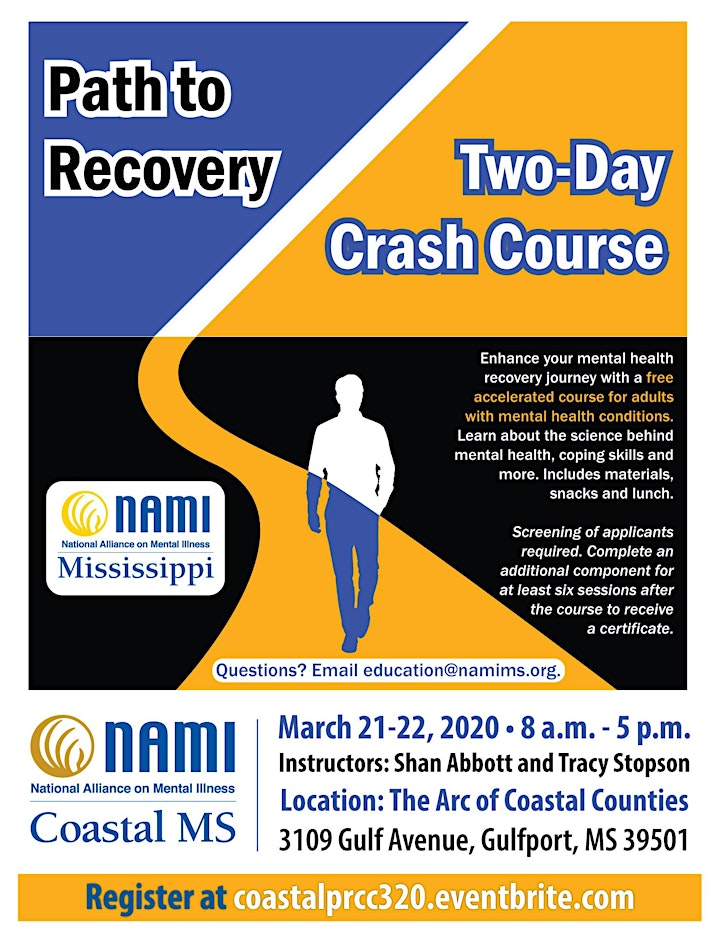 March 21-22, 2020
8:00 a.m. - 5:00 p.m. each day
Instructors: Shan Abbott | Tracy Stopson
Enhance your mental health recovery journey with a free accelerated course for adults with mental health conditions.
Learn about the science behind mental health, coping skills and more.
Includes materials, snacks and lunch. Screening of applicants required.
Complete an additional component for at least six sessions after the course to receive a certificate.
SPACE LIMITED. WAITLIST AVAILABLE.
For more information, call (601) 899-9058 or email education@namims.org.