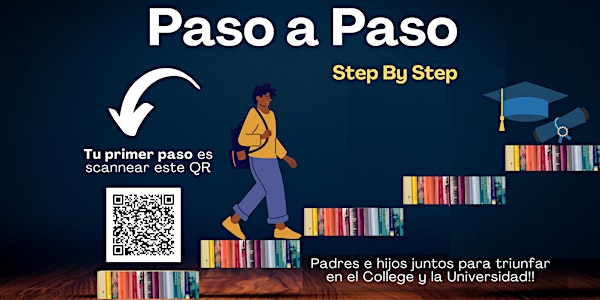 Paso a Paso for First- Generation Students
Informative event for parents and perspective first-gen Latine. Evento informativo para padres y estudiantes Latine de primera generación.
By Madison College Goodman South Campus
Date and time
Saturday, November 12, 2022 · 9:30am - 2pm CST
Location
Madison College - Goodman South Campus 2429 Perry Street Madison, WI 53713
About this event
If you are a first-generation Latine student and planning to start school in 2023, this event is for you! Please join us for an exciting event where you and your parents/guardian can learn about transferring to a 4-year college, financial support information, a student panel, and more. We are a partnership with Centro Hispano of Dane County, and in collaboration with the University of Wisconsin-Madison, and Edgewood College to answer as many questions our Latine community may have for this important step in their professional career and achieve their goals.
And all in Spanish. Join us!
Si estás planeando en comenzar la universidad en el año 2023 y eres Latine de primera generación , este evento es para tí. Acompáñanos en este emocionante encuentro para que tú y tus padres/guardian puedan obtener información sobre como transferirse a una universidad de 4 años, como recibir soporte financiero, panel estudiantil y más. Trabajando junto con Centro Hispano del Condado de Dane, y con la colaboración de la Universidad de Wisconsin-Madison y Edgewood College para proporcionar a nuestra comunidad Latine información en tomar el próximo paso en su carrera profesional y lograr sus metas.
¡Y todo en español! ¡Los esperamos!