Description
DISRUPT WITH JOY
We create a ripple effect of change that starts on the sidewalks: encounter hundreds of people, dressed in eye-catching, playful costumes, walking with signs, pets, instruments, and passing out flowers. We take the path of the heart to open the mind, with an invitation to discover what it would be like to choose love in each moment.
What you need to know:
BRING A BOUQUET TO GIVE AWAY
We use the natural beauty of flowers to transport us back in the present moment.
DRESS AND ACT WONDROUS
Be colorful and playful with your outfit and attitude.
MEET AT 12PM, FOLEY SQUARE
Where, I wonder, will we go from there
Please consider a donation for production & artists costs.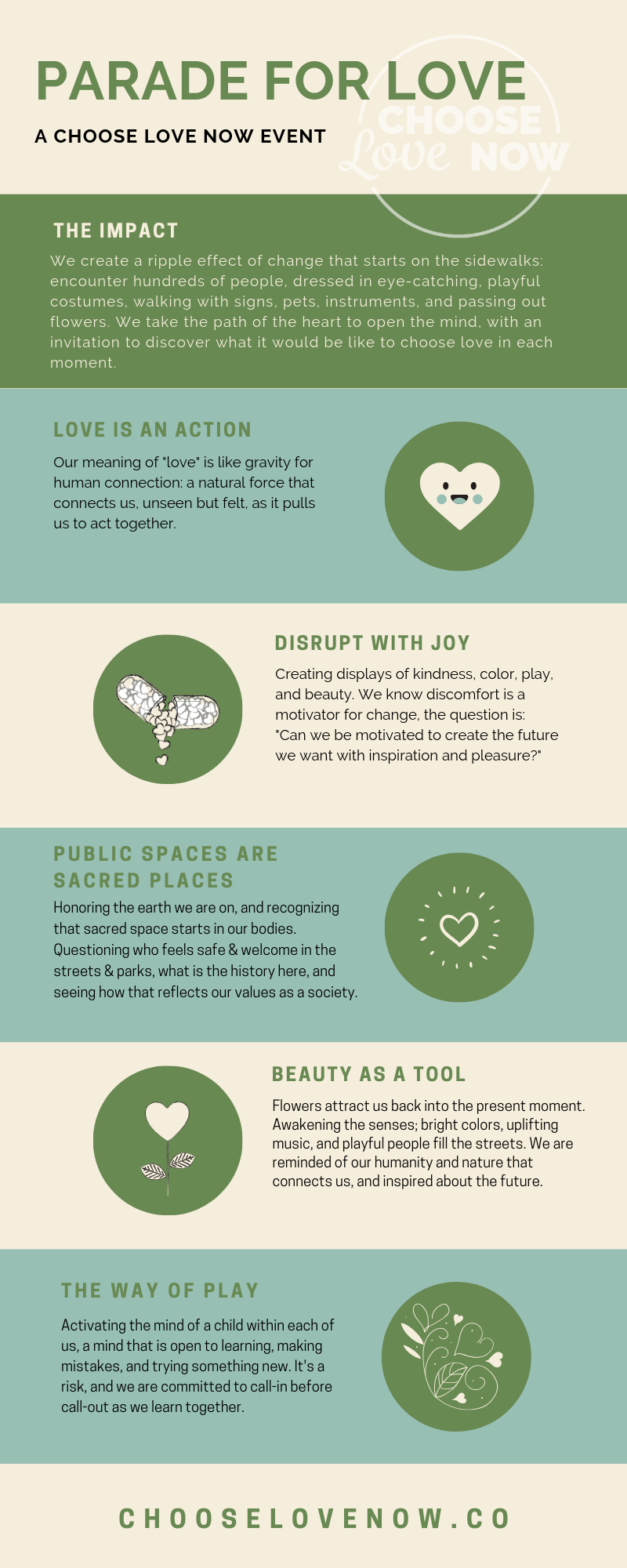 It won't happen all in one day, but it can start in a moment: a shift towards love.
We live in the age of information, and there is a disconnect between the heart and the mind. We disrupt this disconnection with joy, using beauty and play as the tools to shock people into the natural state of love in the present moment. Love is a force like gravity; just as we are held down to Earth, humans gravitate to love: we can't see the force, but it can be felt as it pulls humanity together.
This is a community run collaboration:
We are looking for performers and planners of all kinds to make this possible.
Fill out this form to get involved: http://chooselovenow.co/spread-love