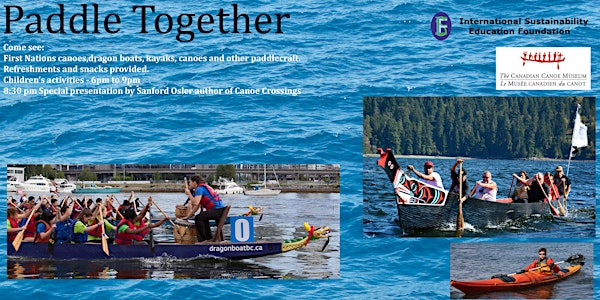 Paddle Together
When and where
Location
Creekside Community Recreation Centre 1 Athletes Way Vancouver, BC V5Y 0B1 Canada
Description
On May 13 we invite you to come out and celebrate the remarkable diversity of paddle craft in Vancouver. We will have at least 5 First Nations canoes, dragon boats, kayaks, voyager canoes, outriggers – virtually any type of paddle craft imaginable coming to the new docks just beside the Creekside Community Recreation Centre.
A main focus of this event is to get youth engaged in paddling and talking to each other. There will be Squamish nation youth there with images they ahve taken and paddles they have carved. These will be displayed in the Creekside Centre.
Schedule of events:
5:30 to 6:00pm arrival of the First Nations canoes. These canoes will paddle up false creek in a flotilla and land at the new paddling centre just in front of the Creekside Community Recreation Centre.
6:30 to 7:30 – formal Squamish welcome to the territory by a Squamish Elder
6pm to 8:30 pm - Inside the centre – upstairs in Multipurpose Room 4 - there will be refreshments, photographs, paddle displays and other paddle related information. There will also be a special area for children's activities.
7:30 – 8:15 pm – Sanford Osler will give a talk based on his book 'Canoe Crossings" which will tie together all thepaddling communities of BC.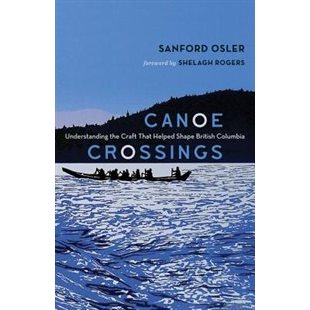 8:45 – event will end.
We are looking forward to seeing you there and to the meetings between all members of the paddling community which is what this event is all about.