Description
Join us for the 6th Annual 15-Inch Cup; Hole-in-One Challenge, Supporting Operation Game On & Combat Injured Veterans
Bring your friends, your clients, your co-workers to this 3 hour networking-for-a-great-cause event. The 15" hole in one challenge is the most fun you'll have at a charity golf event all year!
Come to the beautiful Fairbanks Ranch Country Club & cheer on your friends (or heckle them) as a spectator or sign up as a golfer and show us how it's done. Last year we had 19 holes in one (it's hard to miss that giant 15" cup!) Every hole-in-one wins cash prizes including:
$150 at 50-yards

$250 at 75-yards

$500 at 100-yards

$1000 at 125-yards
There will be unlimited food and drinks for all spectators and participants at this afternoon of networking and friendly competition. We'll have a silent auction, VIP tent, music, bloody mary bar, craft beer, pizza, bbq and local athletes and celebrities.
Operation Game On is a nonprofit organization with a simple mission; provide golf as a form of rehabilitation for our returning combat injured troops suffering from physical and mental disabilities. 100% of the proceeds from the 15-Inch Cup Challenge will go to OGO.
Space is limited. $150 for 20 shots per golfer.
Not a golfer, but want to network, eat, drink and bid on auction items? Register as a Spectator: $75
Sponsors: Tee Sponsor $500 | Sponsor a Hero: $1000 | Corporate Challenge Sponsor $1000 | Beverage Sponsor | $2,500 | Food Sponsor | $2,500
Thank you to last year's title sponsor: Rossin Steel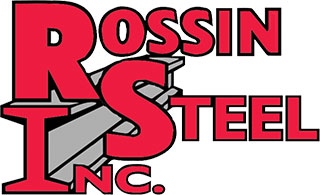 Pay by check and eliminate the Paypal fees:
Mail to: Tony Perez - 147 Jalapa Court, Solana Beach, CA 92075
www.operationgameon.org/15-inch-cup-challenge/
Food & Beverage Sponsor Includes:
4 players in hole-in-one challenge - access to VIP tent
special recognition & signage
table to promote company
website listing
Sponsor a Hero Includes:
Send one combat-injured Veteran through the Operation Game On program
1 player in hole-in-one challenge with VIP access
special recognition & signage
website listing
Corporate Challenge Sponsor Includes:
2 players in hole-in-one challenge with VIP access
2 bonus bag of balls
special recognition & signage
table to promote company
website listing
Tee Sponsorship Includes:
1 player in hole-in-one challenge with VIP access
1 bonus bag of balls
special recognition & signage
website listing