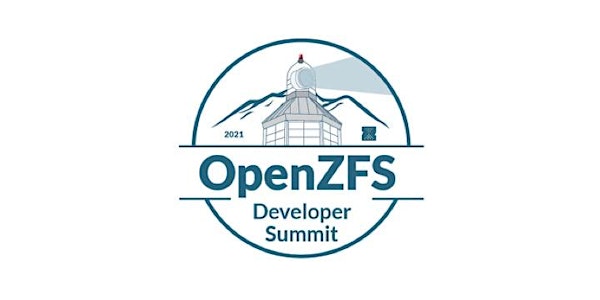 OpenZFS Developer Summit 2021
A day of talks and a hackathon to foster cross-community discussions of OpenZFS work and make progress on proposed projects
About this event
Come join us for our ninth annual OpenZFS Developer Summit. There will be a day of talks related to OpenZFS and how it's used by our partner companies, a hackathon, and lots of time for socializing with OpenZFS community members.
See the conference webpage on openzfs.org for more details about the conference and OpenZFS, including our code of conduct for the event.
As we add diverse perspectives, our community becomes richer, and we're committed to creating an environment where all people feel welcome.
This is an online conference:
Monday, November 8, 2021, 9am-7pm US Pacific Time: OpenZFS Conference presentations
Tuesday, November 9, 2021, 9am-6pm US Pacific Time: OpenZFS Hackathon
If you are interested in sponsoring this event, please contact victoria@vgfevents.com. We have various sponsorship options available.