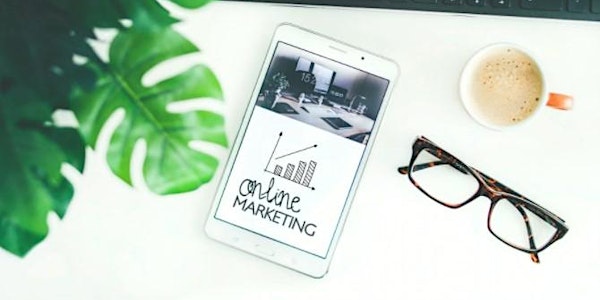 Online Event: Digital Marketing for Small Businesses
Trying to stay on top of the digital marketing game is only becoming more difficult over the years.
About this event
And it can be an even bigger challenge for small companies, who have to face strong competition on an often modest budget. To help tackle these challenges, the "An Introduction to Digital Marketing for Small Companies" online event — taking place this March — will go over all the basics business owners need to know to put together an effective digital marketing strategy.
Event disclaimer: This event does not belong to Invalley. We are promoting this event as it relates to the aim of our website, products, and services. If you wish to view the actual event, please visit the organizer's official event page listed below: https://www.eventbrite.com/e/an-introduction-to-digital-marketing-for-small-companies-tickets-242213305517.
There are many ways to go about digital marketing, from growing social media profiles to cultivating backlinks that — once indexed — can help improve your site's rankings across search engines. However, while this wealth of options can make the field hard to navigate at first, becoming familiar with digital marketing can be much easier if you narrow down which approaches are more commonly used in your sector. And that's one of the topics that will be covered in this event.
Beyond looking at common digital marketing tools used in your sector, this online event will also go over the current trends in digital marketing, how to measure the success of your digital marketing efforts, and how to draft a comprehensive digital marketing strategy. In short, this three-hour-long event aims to cover all of the basics a beginner needs to know in order to get a strong start in the digital marketing world. It is a good choice not only for business owners and employees who want to start handling their digital marketing needs, but also for those who wish to make an informed decision when hiring a digital marketing agency.
Tickets for the "An Introduction to Digital Marketing for Small Companies" online event are currently for sale for £50 on the event's official page. Since the topics of the event need to be tailored to the needs of the attendees, only six spots are available for the event.
Date and time
Thu, 31 March 2022
09:30 – 12:30 -03
Location
Online event