A one-of-a-kind "choral theatrical" performance combining storytelling and music -- and the release of Skylark's newest album
About this event
Over three years, Skylark has pioneered an entirely new concert experience that weaves choral music from all ages into engaging stories shared by master storyteller Sarah Walker. This year, we re-imagine our whimsical and inventive program inspired by the Brothers Grimm and Hans Christian Andersen in a dynamic collaboration with composer Benedict Sheehan. We present the fantastical stories of Snow White and The Little Mermaid in impressionistic musical form: Sheehan's new and original scoring will blend seamlessly with Sarah Walker's narrative, stitching together an eclectic and engaging mix of existing music from Ralph Vaughan Williams, Francis Poulenc, Leonard Bernstein, Morten Lauridsen, and more. Once Upon a Time is a one-of-a-kind 'choral-theatrical' experience that brings music and fantasy to life in a whole new way!
This concert also marks the release of Skylark's newest album, Once Upon A Time.
Artistic Director Matthew Guard will give a pre-concert talk beginning at 3:15 pm.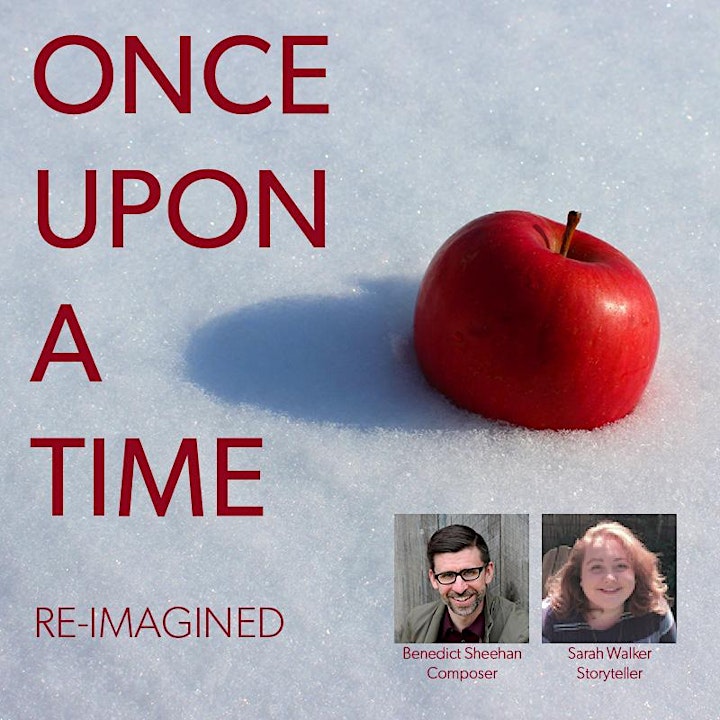 Organizer of Once Upon A Time
GRAMMY®-nominated Skylark, "the cream of the American crop" (BBC Radio 3), is a premier vocal ensemble of leading American vocal soloists, chamber musicians, and music educators. Skylark's dramatic performances have been described as "gripping" (The Times of London), "exquisite…thrilling" (Gramophone Magazine), and "awe-inspiring" (Boston Music Intelligencer). With "some of Boston's best singers" (Boston Globe), the voices of Skylark "can sway you softly into calm and then all but throw you across the room with sheer harmonic force" (Thought Catalog). Skylark's Seven Words from the Cross album was recently nominated for two 2019 GRAMMY®-Awards.
Skylark strives to set the standard for innovative and engaging programs that re-define the choral experience for audiences and singers alike. Artistic Director Matthew Guard's well-researched and creative programs have been described as "engrossing" (WQXR New York) and "original, stimulating, and beautiful" (BBC Radio 3). Skylark's most recent three recordings all reached the top 10 of Billboard's Traditional Classical Chart, earning praise for "imaginative" programming (Limelight Australia) and "singing of the highest standard for any area or any repertoire" (Classics Today).