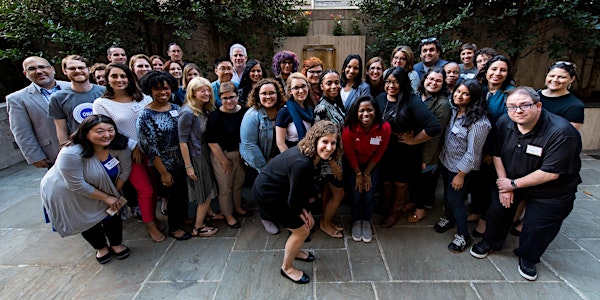 ONA Local Summit 2018
When and where
Location
College for Creative Studies, A. Alfred Taubman Center for Design Education 460 W Baltimore St Detroit, MI 48202
Description
What is the ONA Local Summit?
The ONA Local Summit is a free leadership workshop for people who build communities of innovators in news. We're opening up our flagship workshop for ONA Local group organizers to anyone who wants to learn how to lead innovation in their newsroom and in their city's journalism community.
Expect to walk away with:
Skills to lead your news organization in digital evolution and create a culture of innovation, with a special focus on working in smaller newsrooms and news markets

Skills to build a community of learning and networking for digital journalists in your city or region

Ideas from your peers on issues you'll face in leading your newsroom in better serving the public, such as building trust, connecting with marginalized communities, and more

Connections with other community leaders who are just as passionate about serving their local communities as you are.
What you'll find:
The two-day schedule will be packed with hands-on workshops, discussion groups and practical training on growing your position as a leader in your newsroom, as well as lots of new connections who care as much about strengthening journalism in their city as you do. Our friends at ONA Detroit will help us get a flavor for the city, too.
New this year, we will offer an optional half day of deep-dive workshops addressing aspects of community leadership, including career development, entrepreneurship and community building in local news. If you don't see a topic that speaks to you, you're also welcome to join us just for the Saturday program.
Need help convincing your boss to send you to the ONA Local Summit? Here's what you'll get out of your attendance. We also have a great hotel rate available to attendees at the DoubleTree Suites by Hilton Hotel Detroit Downtown - Fort Shelby. You can book a room at the discounted group rate ($159/night) directly with the hotel here.
What this isn't:
This isn't a skill-building session for sharpening your digital storytelling technique. If you're looking to learn how your local news organization can use Snapchat better, you won't necessarily find that here.
But ONA has lots of educational programming training journalists in digital skills! Check out ONA18, our annual digital journalism conference; ONA Insights, a day-long conference on revenue and engagement; or connect with an ONA Local meetup to find year-round training and networking opportunities with other digital journalists near you.
Sessions and speakers will continue to be added below as they are confirmed.

Thanks to the John S. and James L. Knight Foundation for its generous support of ONA Local programs, including the ONA Local Summit.


Schedule
---


Friday, June 8
Optional Workshop Day
11:30 a.m.-12 p.m.
Check in
12-1:15 p.m.
Welcome, Lunch & Keynote
Samantha Ragland, Summit Facilitator

1:15-4:15 p.m.
Choose a workshop from the following four options:
Workshop 1: Building Women's Leadership in Local News
Jennifer Mizgata, ONA and Serri Graslie, NPR
This workshop draws lessons from ONA's popular Women's Leadership Accelerator, a year-long program designed to advance women in media leadership. This intensive session is focused specifically on leadership tips for women in small markets and local news. You'll hear from inspiring women who will share tips on navigating workplace challenges and give you a framework for understanding your own leadership style, charting a path for advancement and building your skills in a small newsroom.
Please note: Attendance will be capped in this session to ensure it can be interactive for all participants. Please select your first choice for the workshop you'd like to attend when you register to reserve your spot.
Workshop 2: Local News Entrepreneurship
Ashley Woods, Detour Detroit; Matt DeRienzo, LION Publishers; Alice Dreger, East Lansing Info; Jiquanda Johnson, Flint Beat
Looking to start a new local news business? We'll help you chart a path to get started in this hands-on workshop. This workshop will cover the steps involved to launch, getting buy in for your project, the ins and outs of small business ownership and what folks who have been there wish they knew when they started. You'll get the most out of this session if you have an idea to workshop with your peers.
Please note: Attendance will be capped in this session to ensure it can be interactive for all participants. Please select your first choice for the workshop you'd like to attend when you register to reserve your spot.
Workshop 3: Start or Evolve Your Local Journalism Group
Meghan Murphy, ONA; Andrew Nguyen, St. Louis Post Dispatch/ONA St. Louis; Margaret Schneider, Alley Interactive/ONA St. Louis; Arielle Retting, WIRED/ONA SF
Want to bring educational and networking resources to your city's news community? Let's map out a plan to get you started: recruiting your leadership team, outlining a community strategy and designing a few events. This workshop will be geared towards new communities, but if you're a new leader or looking to reinvigorate your Local group, you'll also be able to develop a plan here. We'll use ONA Local groups as an example, but focus on high-level community strategy so you'll also be able to apply the activities to building any type of community of practice, including those for our sister journalism organizations.
Please note: Attendance will be capped in this session to ensure it can be interactive for all participants. Please select your first choice for the workshop you'd like to attend when you register to reserve your spot.
Workshop 4: Practical Collaboration: Managing the logistics and workflow of inter-organization collaboration
Heather Bryant, Project Facet
This workshop will cover the practical considerations for designing, managing and assessing collaboration. We'll cover evaluating potential partners, how can you manage your workflow, the essential parts of managing the project and what's worked for other projects.
Please note: Attendance will be capped in this session to ensure it can be interactive for all participants. Please select your first choice for the workshop you'd like to attend when you register to reserve your spot.
4:15-4:30 p.m.
Closing
5-6 p.m.
Optional: Happy hour at Northern Lights Lounge
---
Saturday, June 9
ONA Local Summit
8:30-9 a.m.
Check-In and Breakfast
9-9:45 a.m.
Welcome and Introductions
Irving Washington, ONA, and Samantha Ragland, Summit Facilitator
9:45-10:30 a.m.
Opening Discussion: The Role of the Relationship Builder in Journalism
Sara Catania, GroundSource, and Meghan Murphy, ONA
More and more, our industry is recognizing the role of conveners, weavers and relationship builders as a vital part of news organizations' business. We'll frame up the day with a fireside chat with Sara Catania about why these roles are so important, how community builders contribute to organizational goals and how to make room for sharpening these skills in your day-to-day work.
10:30 a.m.-12 noon
Table Talks: Local News and Innovation
Consistently ranked among the best experiences at ONA's national conference, this series of participatory, inspiring conversations will address challenging topics in journalism communities. These discussions will give you an opportunity to collaborate with top minds in our community to explore new ideas on common issues. Each discussion will have a facilitator, and everyone at the table will participate.
Topics confirmed so far:
Creating better relationships with hard-to-reach communities -- and maintaining that contact with them once you leave the room with Lindsay Hood, ONA San Diego/NBC7 San Diego

Building a pipeline for diversity in today's journalism world: Who are you not including? with Sheila Solomon, Democracy Fund and Rivet Smart Audio

Creating a journalist community for both students and professionals with Caren Roblin, ONA Reno/Sierra Nevada Media Group

Funding engaged journalism with Courtney Hurtt, WDET

How might you navigate a path to leadership as a woman in local news? with Tasha Stewart, ONA Cincinnati/WCPO

Feelings in the workplace: What do we do with them, where do we put them, and how do we confront anger or disease in professional environments? with Corvaya Jeffries, ONA Atlanta/CNN

How can journalism integrate local youth voices as sources, storytellers and collaborators? with Abby Kiesa, CIRCLE

Being a journalist in Detroit means reaching across the digital divide. What are the best strategies? with Sarah Alvarez, Outlier Media

Always On: When to turn off in a 24 hour news cycle, with Cambrey Thomas


How to get your boss to help ONA Local — and thank you for it, with Rick Hirsch

How big and small publishers can connect to share the access to platforms and best practices, with Evan Mackinder
12-1 p.m.
Lunch - Sponsored by John S. Knight Journalism (JSK) Fellowships
This lunch is generously sponsored by John S. Knight Journalism (JSK) Fellowships.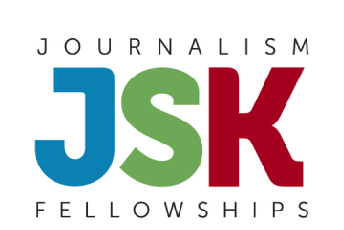 1-2 p.m.
Breakout Training Sessions

How can you lead innovation from anywhere in the room?
Tasha Stewart, ONA Cincinnati/WCPO
Maybe you're a manager looking to inspire your team to experiment. Or perhaps you're a reporter, web editor or producer hoping to inject creativity into storytelling as resources shrink. Here are some ways to foster the spirit of innovation — and actually start trying things! — in your newsroom.
Creating online communities to inform local news storytelling on complex issues
Taylor Shaw, The News and Observer
​Many newsrooms have started Facebook groups to build communities. At the Herald-Sun in Durham, North Carolina,"Story of my Street: Gentrification in Durham" is an integral part of our yearlong project of covering gentrification in the city. In this workshop, we will discuss Facebook group best practices and how the group has shaped our storytelling.

2-2:15 p.m.
Networking Break
2:15-3:15 p.m.
Breakout Training Sessions
Project and product management for leading culture change
Kellen Henry, New York Times
The pace of change in most of our newsrooms is exhilarating, but it's also terrifying. We're connecting with our readers in more formats and on more platforms than ever before, but often with fewer resources and less certainty about what will really pay off. Luckily, the skills that make us great journalist are exactly the foundation we need for pitching and managing big, innovative projects — we already know how to check out a hunch, listen with empathy, recognize patterns and turn things around on a tight deadline.
In this session, I'll share strategies for drawing inspiration from the readers and communities that your work is serving, not just relying on your intuition or what your competitors are doing. I'll also arm you with some ideas for quick, cheap experiments you can use to learn quickly and course correct as you go.
Event-It: Creating Events Around Your Content
Candice Fortman, WDET
Session description to come.
3:15-4:30 p.m.
What's next: Let's collaborate!
Did something you learned or a conversation you had at the Summit spark an idea for you? Ultimately, what's magic about the Summit is the ideas it seeds and the collaborations that continue after we leave. You can use this time to find co-conspirators on a collaboration, invite more brainpower to tackle a challenge or propose a conversation you want to continue. Then we'll break out into different areas of the space to work. Encouraged outcomes of this session: project plans, writing or thought leadership on an issue, collaborations.
4:30-5 p.m.
Wrap-up and Closing
Come back and tell us something that energized you from the Collaboration session, or tell us your next step so we can keep you honest. Then we'll wrap up and close out the Summit.
About ONA Local:
ONA Local is a network of meetup groups around the world made up of writers, editors, innovators, photographers, producers, academics, entrepreneurs and technologists who produce news for and support digital news delivery systems. Groups are volunteer-led by community members of the Online News Association, the world's largest association of digital journalists. ONA's mission is to inspire innovation and excellence among journalists to better serve the public. ONA Local programs are generously supported by the John S. and James L. Knight Foundation. For more information, check out journalists.org/local.