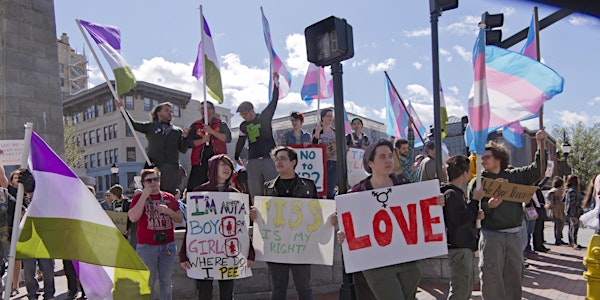 On Trans Feminism: A Conversation with Julia Serano and Zara Zimbardo
When and where
Location
California Institute of Integral Studies 1453 Mission Street San Francisco, CA 94103
Description
For over a decade, Bay Area author and activist Julia Serano has been on a mission to make feminist and Queer movements more inclusive. She challenges the idea that trans women cannot be true feminists and works to debunk many of the myths and misconceptions that people have about trans women, femininity, and the subjects of gender and sexism more generally.
Join CIIS school of Consciousness and Social Change professor Zara Zimbardo for a conversation with Julia about her personal evolution, trans feminism, and activism in the Bay Area.
Julia Serano is an Oakland-based writer, performer, and activist. She is the author of three books, Whipping Girl: A Transsexual Woman on Sexism and the Scapegoating of Femininity (now in second edition), Excluded: Making Feminist and Queer Movements More Inclusive, and Outspoken: A Decade of Transgender Activism and Trans Feminism. Julia's other writings have appeared in over a dozen anthologies, and in news and media outlets such as TIME, The Guardian, Salon, The Daily Beast, Alternet.org, Ms., Out, and The Advocate. Her writings have been used as teaching materials in queer and gender studies courses across North America. Click here to learn more about her work.
Zara Zimbardo is an Interdisciplinary Studies faculty in the BA Completion and MFA programs at CIIS. She is a presenter and published writer on topics of the social construction of whiteness, critical media literacy, Islamophobia, subversion of stereotypes in a time of war, social justice comedy, modern monsters and the zombie apocalypse, and representations of gender, race, consumerism and U.S. imperialism/militarism. Zara co-founded the White Noise Collective, an anti-racist feminist training and resource organization. She is a co-founder and Special Projects Director of Partners for Collaborative Change, which supports organizations to become more equitable through democratizing research planning and design, and through anti-oppression facilitation and coaching. Click here to learn more about her work.