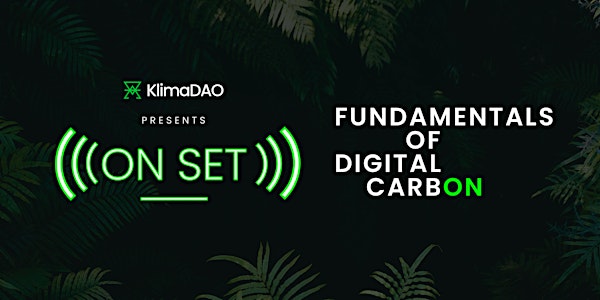 ON SET #1 | Fundamentals of Digital Carbon
Digital carbon offers a tremendous opportunity to accelerate climate finance on a global scale. Learn how to unlock impact through the DCM.
About this event
The Regenerative Finance – ReFi – movement emerged early in 2022 and has since grown from a largely conceptual existence to infrastructural maturity, primed for increased access and adoption in 2023. It is fitting that ReFi has been named by Forbes as one of the top five Web3 trends for 2023, as we believe that over the next year the space will mature further and form the bedrock of a new Digital Carbon Market (DCM), with KlimaDAO at its center.
The DCM offers a tremendous opportunity to scale
 the Voluntary Carbon Market for the benefit of the planet.
Join over 800 registered attendees for this session, where you will learn:
What ReFi is, and how it can be impactful
The benefits of digital carbon
How the Digital Carbon Market ecosystem is structured, and how the asset, application, and infrastructure layers fit together
The potential for digital carbon as a technology
How digital carbon works, through case studies in action
The session is suitable for all backgrounds, regardless of Web3 or carbon market exposure and experience, and will be the first in a series. We recommend you to download and read our Introduction to the Digital Carbon Market (click here) to orient yourself ahead of the session.
Your hosts will be Andrew Bonneau (Head of Strategic Partnerships, KlimaDAO) and Vishal Kapadia (Partnerships Lead, KlimaDAO).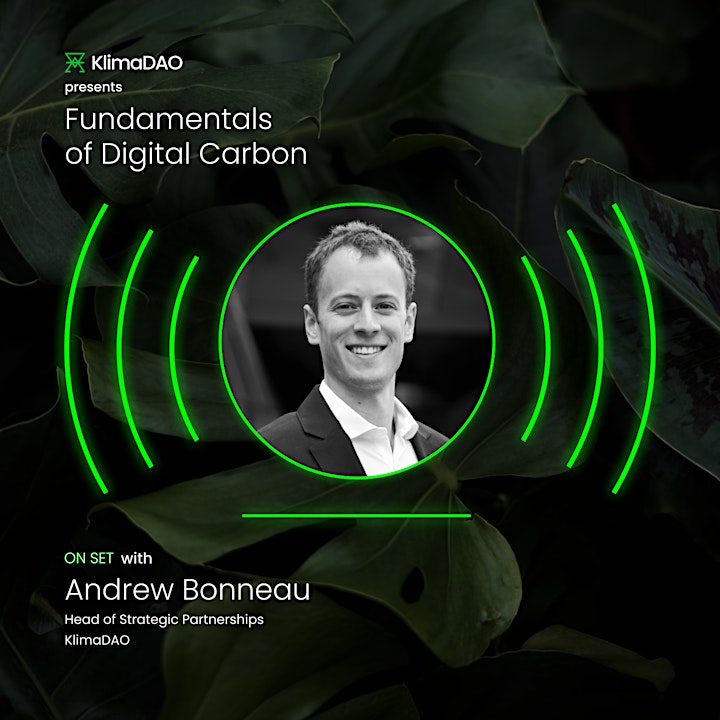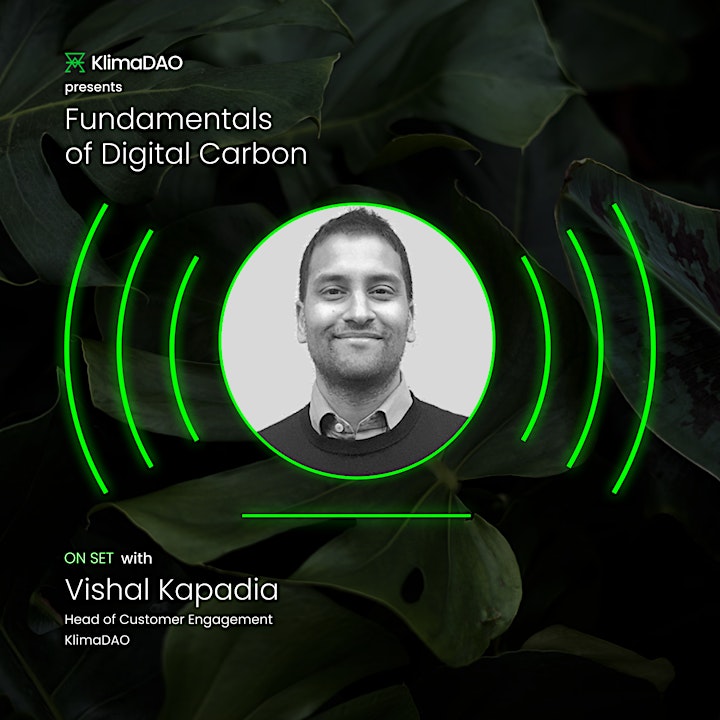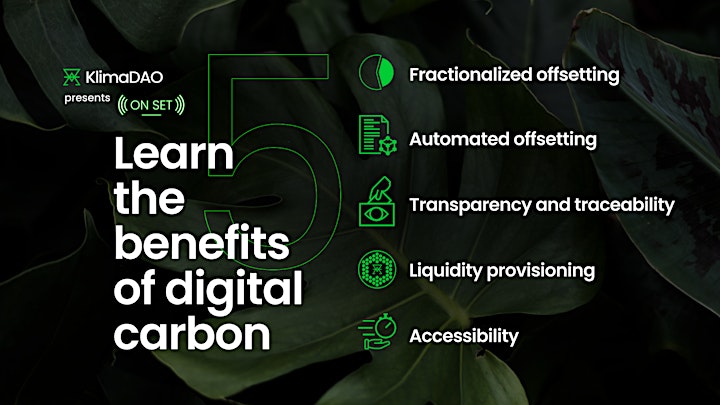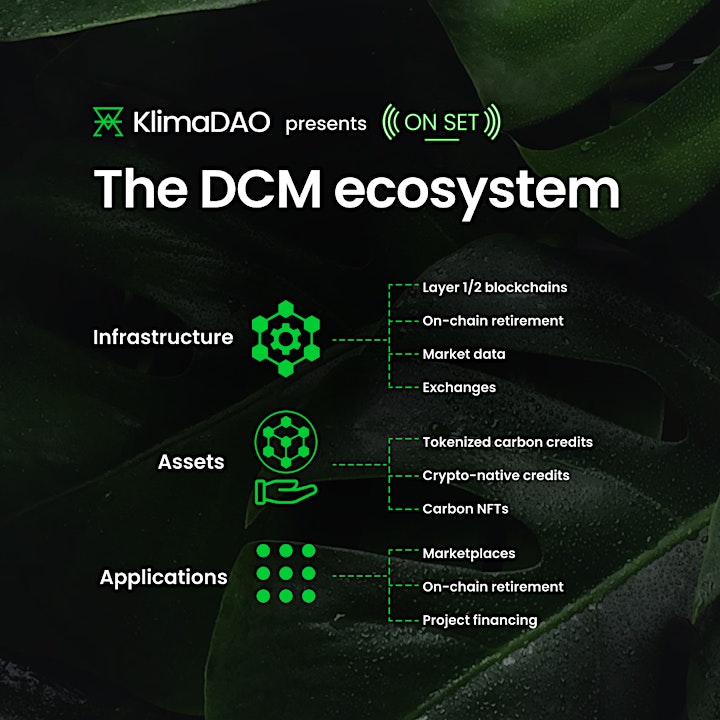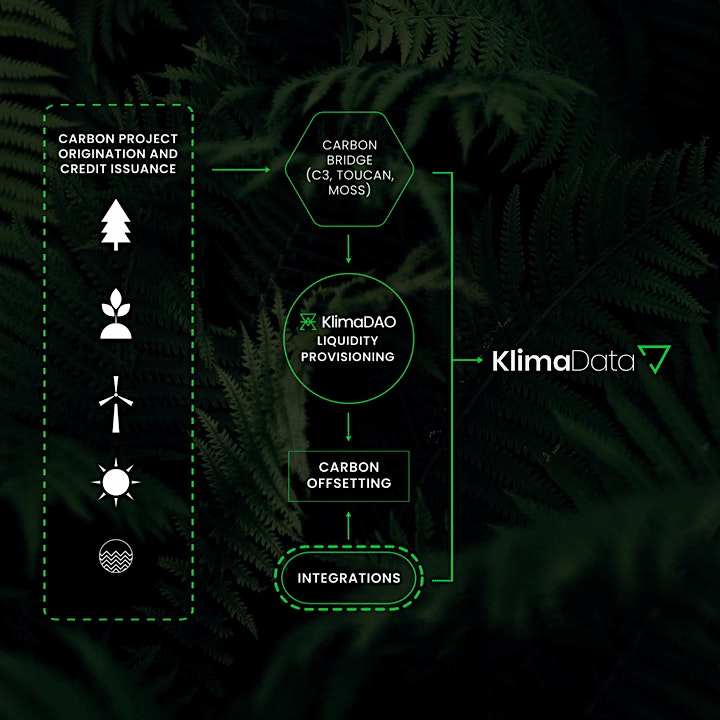 Agenda
4:00 PM - 4:05 PM
Introduction
4:05 PM - 4:10 PM
Blockchain basics
4:10 PM - 4:20 PM
Digital carbon and the VCM
4:20 PM - 4:25 PM
Data layer
4:25 PM - 4:30 PM
Case studies
Demonstration, Q&A, forum