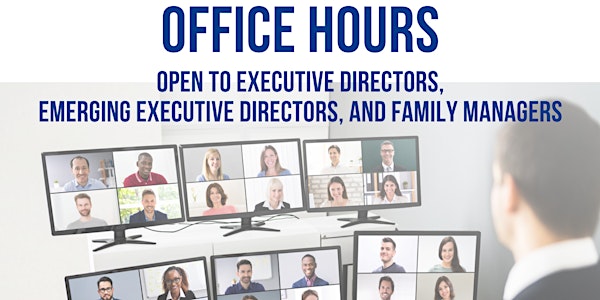 Office Hours
National Family Support Technical Assistance Center (NFSTAC) Office Hours
About this event
We invite Executive Directors, Emerging Executive Directors, and Family Leaders to join us!
Hosted by the National Family Support Technical Assistance Center, "Office Hours" are a virtual learning space where executive directors, emerging executive directors, and family managers meet with a subject matter expert. They allow for in-depth conversations about topics important to individuals working in family mental health and substance use support fields providing the opportunity to ask questions, share resources, and discuss challenges and successes in their field work. The goal is to receive information that can help you improve and develop new skills. A unique topic, driven by participants, will be offered each month.
Office Hours are hosted on the 2nd Tuesday of the month from 3:00 - 4:00pm ET:
February 14th: Social Justice for Family-Run Organizations
March 14th: Cultural Mindfulness in the Family Peer Workforce
April 11th: Trauma-Skilled Practices for Family-Run Organizations
May 9th: Moving from Awareness to Acceptance Through Storytelling
June 13th: Celebrating Successes: The Importance of Messaging
Description: Our next NFSTAC Office Hour will help Executive Directors, emerging Executive Directors, and Family Managers understand the importance of family-run organizations for the work of advancing social justice. Ann R. Smith, JD, MBA, Executive Director of family-run AFCAMP Advocacy for Children will share how equity and social justice have fueled their work for 20+ years. Ms. Smith will talk about the importance of mentoring emerging Executive Directors and exploring new strategies and roles for social justice in family advocacy.
There will be opportunity for participant questions and discussion to share how organizations have made social justice an integral part of their work, challenges experienced, and to ask each other for advice about how to better engage in social justice work.
Learning Objectives:
Understand the importance of including families in determining social justice goals for family-run organizations
Learn what social justice for family-run organizations looks like in action
Discuss outcomes of past social justice efforts, ideas for more collaborative social justice action steps, and ways to support these efforts through mentorship
Please note that this event is intended for executive directors, emerging executive directors, and family leaders.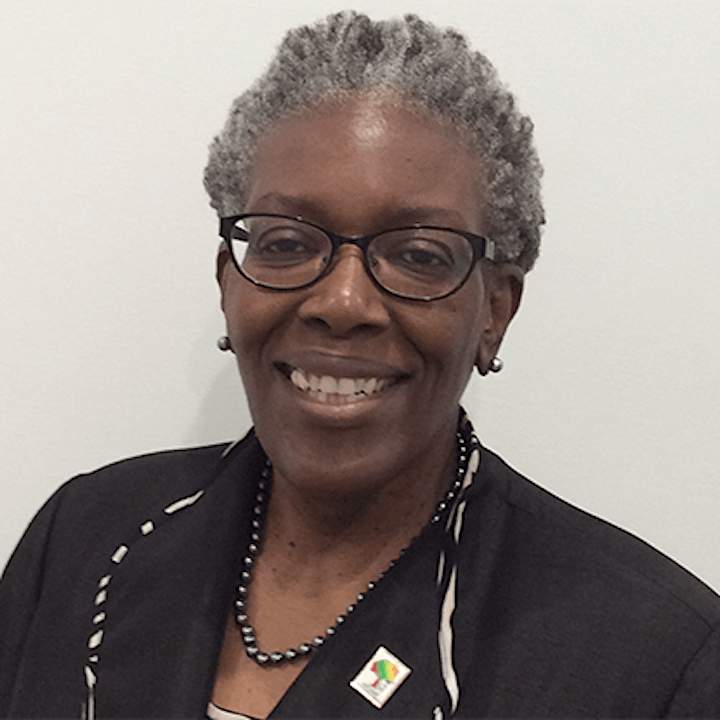 Meet Our Presenters
ANN SMITH, JD, MBA, Executive Director, AFCAMP Advocacy for Children
Ann R. Smith, JD, MBA is a "change-maker" who can speak to the importance of engaging families, youth, and community to address inequitable policies and practices that produce disparate outcomes across the intersecting education, juvenile justice, and health (physical / behavioral / mental) systems.
Ann is Executive Director of African Caribbean American Parents of Children with Disabilities, Inc. (AFCAMP) commonly known as AFCAMP Advocacy for Children, a parent-led nonprofit organization headquartered in Hartford, CT. For 20+ years, AFCAMP has provided resources, training, and advocacy to promote authentic family and youth voices to become empowered and to inform decision-making within child-serving systems including education, juvenile justice, child welfare, and children's behavioral health.
Pursuing equity fuels AFCAMP's work to transform systems and reduce the adverse and disproportionate impacts experienced by youth of color and youth with disabilities. A multi-level approach is employed to reform systemic policies and practices that proliferate inequitable education, justice, health, and economic outcomes for children and families of color with a particular focus on those that are Black.
Ann currently serves as a Tri-Chair of the Connecticut Children's Behavioral Health Plan Implementation Advisory Board.
She also serves on other advisory bodies and nonprofit boards of directors. She held multiple roles over 16 years of service with the State of Connecticut Department of Mental Health and Addiction Services (DMHAS) and its predecessors. Ann is also an attorney licensed by the State of CT.

Request No-Cost Technical Assistance or Training from NFSTAC at: www.nfstac.org/request-ta.
Providing Family Support Across the Lifespan | www.nfstac.org | info@nfstac.org
The National Family Support Technical Assistance Center of Excellence (COE) Grant #1H79F6000160-Fam-CoE is funded by SAMHSA.
The National Family Support Technical Assistance Center is led by the National Federation of Families.