Description
Off The Record is a Birmingham-based music meetup. The event is centered around making time to listening and appreciating music – specifically, an album in full.
This is our ninth event. It works something like this: people will arrive, grab food/drinks from the lovely bar and café, and then we'll sit back and listen to an entire album together, followed by a group chat about it – yep, a bit like a book club.
The theme and album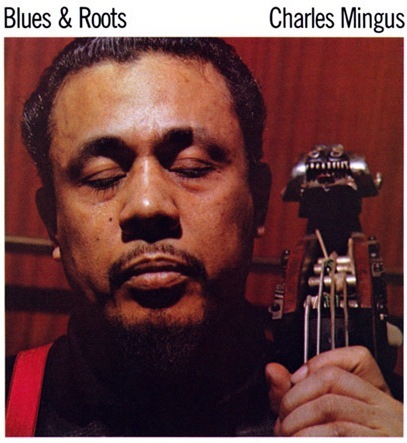 This event we'll be following the theme Introducing – an album (or songs) you would pick to introduce someone to a genre, type, or era of music.
In our case, we'll be introduced to jazz – specifically, bebop. The album we'll be listening to is Charles Mingus' 1960 record "Blues & Roots". Mingus, a famed jazz bass player and bandleader, recorded the album in 1959 in response to a challenge from producer Nesuhi Ertegün, who suggested Mingus "didn't swing enough" and should record some blues music. "Blues & Roots" is 39 minutes of what jazz critics at the time called "vital and important music". If you've never listened to a bebop record (or even jazz), come along and be introduced (see what we did there?).
This time, our session will be curated by David Rapson, a veteran of Off The Record (attending even our early events when we were based in London). David is a web developer from Birmingham who loves music and maintaining his record of Off The Record attendance.

We'll be listening to this record in full on the night, but wait, there's more! After we've heard the main album, it's over to anyone else who wants to play a single song that fits our theme: Introducing. We're not too strict, but the idea is that you'll pick a song that matches the theme, introduce it to the rest of the group, and then we'll listen to it. Maybe you like a band or genre that most people haven't heard of (or might not know where to start with)? Or perhaps you're itching to share a brand new sound with people from an up-and-coming band. Either way, if it's on Spotify or you have it on a portable device, bring it along and you can tell everyone why you love the song (and the album).
What's this all about?
What's the point? Why not just listen to it beforehand? Well, half-listening to an album while you're grappling for a seat on the bus or pretending to work at your desk for the last hour of a Wednesday isn't the best way to make time for experiencing a record. We want to try to experiment with putting aside time to engage properly with an album, really devote half an hour or so to taking it in, then hearing what other people thought of it. And discovering new stuff that other people really love. That's the idea.
How much does it cost?
The event is free. The pub does good food so if you fancy some food while you're listening then you're in the right place. Cherry Reds has a brilliant beer selection and does teas and coffees too.