Description
What is OCP Networking Technology Day?
The purpose of this event is to demonstrate and showcase the current ecosystem of open hardware and software. Open Networking vendors will demonstrate proven deployments in data center, enterprise and campus wi-fi.
What to expect:
Open Networking vendors (hw/sw) demonstrating proven deployments in data center, enterprise and campus

Hardware is either OCP or Open Networking (ON) based (i.e. running ONIE)

Software includes OCP, Open Source, and Commercial
Join us for this free and informative social gathering including appetizers, beverages, music and more! This is a great way to kick off the OCP U.S. Summit 2017 on March 8th & 9th at the Santa Clara Convention Center!
OCP would like to thank Delta/Agema for hosting and sponsoring this event.
VENUE: Delta - 46101 Fremont Blvd, Fremont, CA 94538
RIDE SHARE: Delta is offering a $5 Lyft code for anyone that wants to do a ride share! Guests are more than welcome to "double dip" (4 people take one Lyft – one person uses the code to get here, another uses the code to get back). The code is DELTAOCP2017 and is valid from 4pm to 8pm.
PARKING: PLEASE do not park in the spaces which have EV charging stations - you may park in any other open spot including those marked as Clean Air Vehicle parking.
Blue: Recommended & available parking for guests due to location
Purple: Available parking for guests but not recommended due to distance from entrance
Red: Available but not recommended due to shipping and receiving traffic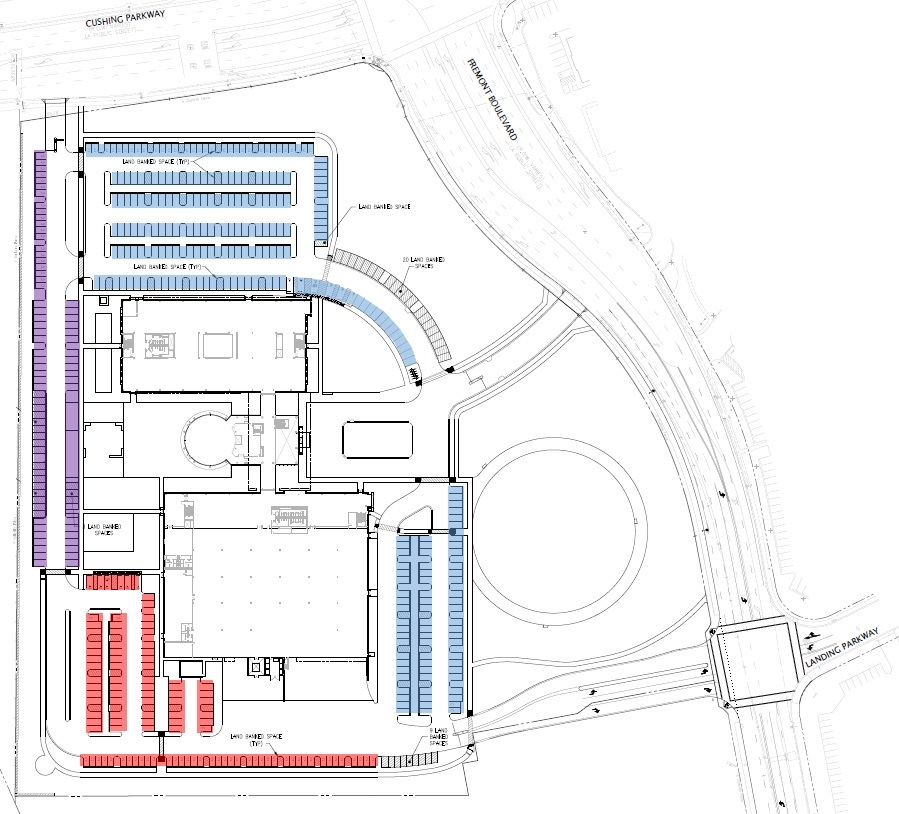 CHECK-IN: please use the main entrance which is directly facing the Marriott. You will need a valid ID to pick up your badge at registration.
AGENDA:
4:30-5:00p - Badge pick-up
5:00-5:10p - Opening Remarks
5:10-5:20p - OCP: Bill Carter, CTO
5:20-7:30p - Demo Tours + Happy Hour