The OC Fashion Week® 2nd Annual Red Carpet Awards debuts at Aston Martin Newport Beach
About this event
The OC Fashion Week® 2nd Annual Red Carpet Awards
debuts at Aston Martin Newport Beach
For Immediate Release
willie@ocfashionweek.com
chloe@ocfashionweek.com
Contact: info@ocfashionweek.com
949-287-2002
September 22, 2021
NEWPORT BEACH, CA —If there was ever a time for seizing a moment of glory in dynamic cars, fierce fashion, a mogul of mavens, influencers, and fashion designers, the Red Carpet Awards of OC Fashion Week® brilliantly takes the lead. This upcoming Sat., Oct. 9, Aston Martin Newport Beach's innovative showroom located in Crystal Cove and their breathtaking vehicles make waves in true 007 style serving as host of the event, highlighting some of the most iconic A-list affluentials in the retail industry.
Aston Martin Newport Beach announced its "Fast-pass for Four" promotion, which begins this Friday and features a test-drive incentive of its all-new luxury SUV, the DBX. Guests are invited to visit Aston Martin Newport Beach, home to the most exclusive Aston Martin models in the world, and test drive the DBX to receive four premium tickets to the OC Fashion Week® Red Carpet Awards. Vehicle test-drivers will receive self-activated selfies presented by Snapibooth.
Guest can register at ocfashionweek.com to sign up to win four passes to the Front Rows of the Red Carpet Awards on Sat., Oct. 9. 6-8pm, 2021. One lucky winner will be entered to win the premiere of the first Aston Martin Newport Beach Golf bag to 'seize the day' on the golf course presented by ORCA Golf there is only one like it in the world exclusively at OC Fashion Week®. The only women-owned golf bag company in the United States, ORCA Golf offers premium, high-quality, luxury golf, travel, sports and lifestyle bags. The Erica Bennett Design Collection presents unique custom-designed golf bags backed by full-concierge service, crafted with the best care and driven by a purpose.
Last year's winners featured rising stars and social media tastemakers who have made profound contributions to the fashion community. OC Fashion Week's bi-annual runway is inspired by a One World Symposium for the future of change, innovation, and disruptive speakers whose community endeavors and influence unite a one world vision.
New this year, Kanye West's coveted award-winning shoe designer, Steven Smith, brings his history of iconic shoemaking to the forefront, with a special keynote guest speaking engagement presented by Classic Gentlemen Inc. The evening is hosted by Dr. Patricia A. Wallace, owner of Pelvic Health and Wellness as MC and official sponsor of OC Fashion Week® Inner Beauty Awareness Campaign.
This much-anticipated event is perfect all our 007 men and Bond girls as well. "As the official Fit4theFly Sponsor of OC Fashion Week, I am extremely excited to celebrate this 2nd Annual red carpet event themed 'Carpe Diem-Seize the Day,'" Dr. Patricia Wallace said. "My personal motto is 'Make Every Moment Count' and I believe we should all live our best lives in our best bodies. Being a strong woman, doctor, mother, business owner, and hot yoga instructor, I fully embrace the New Bond Girl. Strong is the New Beautiful. Just call me T. —Dr. T."
The 2nd Annual Red Carpet Awards 'Seize the Day' Carpe Diem tribute hails the true spirit of 007 or as Ian Fleming would say in Dr. No - "All the greatest men are maniacs. They are possessed by a mania which drives them forward towards their goal. The great scientists, the philosophers, the religious leaders - all maniacs. What else but a blind single of purpose could have given focus to their genius, would have kept them in the groove of purpose. Mania ... is as priceless as genius."
###
Official OC FASHION WEEK® Sponsors
Aston Martin Newport Beach
HMA Hydration Suite
Orca Golf Bags
Classic Gentlemen Inc.
Pelvic Health & Wellness
Dawson Cole Fine Art
TNT Make-up Academy
Exhibitor Monaniko Art Gallery
Exhibitor SnapiBooth
Photography @avirgilbarnesphoto
Videography @dnastudioscorp
Press Pass @theimageplus
Snapibooth
ASTON MARTIN NEWPORT BEACH
Aston Martin Newport Beach is an authorised and official Aston Martin dealership dedicated to offering an unrivalled quality of service and expertise. Aston Martin Newport Beach is home to the most exclusive collection of new and pre-owned Aston Martin vehicles. Aston Martin Newport Beach is an authorised and official Aston Martin dealership dedicated to offering an unrivaled quality of service and expertise. We are committed to supporting all your Aston Martin needs and pride ourselves on providing an outstanding and personalised service whether you have a sales, aftersales or ownership requirement. Aston Martin Newport Beach - 7776 East Coast Highway, Newport Beach, CA 92657
PELVIC HEALTH & WELLNESS
Dr Patricia Wallace MC'S the night of the Red Carpet Awards she is the owner of the Center for Pelvic Health and Wellness in South OC. We focus on Women's Pelvic Health through all stages and ages of life. Our health are team offer a comprehensive and individualized approach to gynecology, hormone balance, body wellness, pelvic floor disorders, and sexual health and wellness. Our Wellness Studio offers a complete EMSuite with EMsculpt Neo, Emsella, and EMTone as well as ThermiVa and ThermiSmooth. Proudly serving our community for 25 years.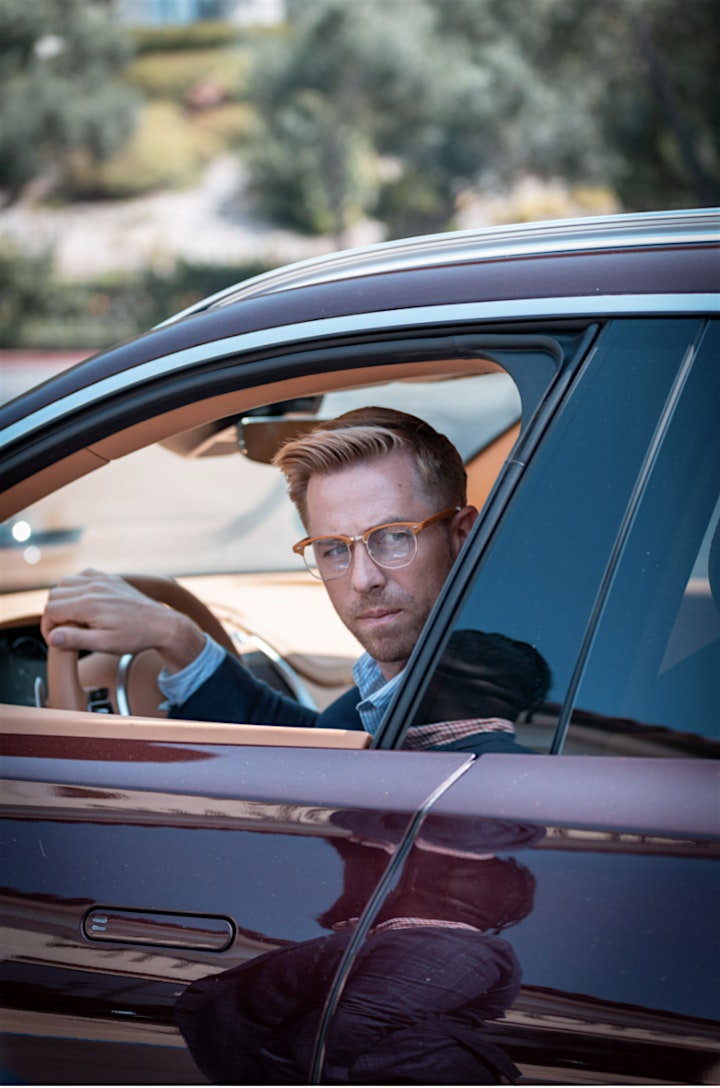 Organizer of OC FASHION WEEK® Red Carpet Awards presented by Aston Martin Newport Beach