Actions and Detail Panel
Object-Oriented UX Lunch and Learn
Thu, December 8, 2016, 11:30 AM – 1:30 PM EST
Description
Join us for lunch at the Launch office while we learn about object oriented UX from Sophia Voychehovski. Lunch is included in the ticket price and will include a taco bar with steak and chicken tortillas, salsa, chips and queso, rice, and black beans from Red Pepper.
About Object-Oriented UX
Decades ago, the development community experienced a revolution, moving the industry from procedural code to object-oriented code. Now, a similar revolution is happening within UX design. Across the globe, UXers are beginning to design in objects—objects that reflect users' mental models, as well as behind-the-scenes CMSs and databases.
Object-Oriented UX helps business teams, designers, and developers create a shared language, smoothing out the product development process. More so, designing "objects first" will result in more intuitive systems that naturally reflect your users' pre-existing thought patterns. Harmony at last!
With OOUX, you'll design elegant, modular systems that can travel across devices with consistency and efficiency. You'll create more relevant, contextual navigation pathways. You'll create systems of interchangeable parts, fewer moving pieces, and less unneeded complexity.
This talk will take you through the basics of Object-Oriented UX and give you highly applicable tools to start implementing this bold new way of thinking.
About the Speaker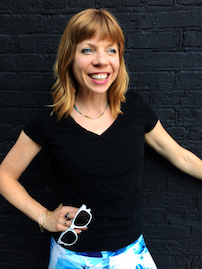 Sophia is the founder of Rewired, a UX studio based in Atlanta, GA that consults solely to non-profits and social enterprises.
Sophia founded Rewired after almost a decade of leading UX efforts for clients such as AT&T, the Internal Revenue Service, the Australian Tax Office, and Blue Cross Blue Shield. She also served as a leader on the CNN.com UX team, most notably architecting the responsive design that presented results for the 2012 presidential elections.
Sophia speaks internationally on object-oriented UX, which she believes is the future of web design. Learn more at http://www.rewiredux.com/ooux