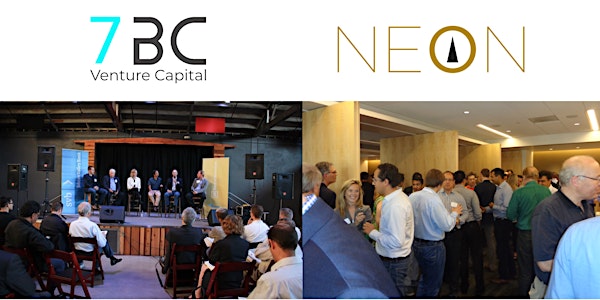 NYC VC Insight Panel, startup presentation & networking reception
7BC Venture Capital & neonVest present an evening with the most active VCs, angel investors, family offices, Limited Partners and founders.
When and where
Location
Pillsbury 31W W 52nd St, New York, NY 29th Floor New York, NY 10019
About this event
What are the key ingredients to a great event? A relatively small group of amazing people, good food and drinks, high quality content with a VC insight panel from leaders in the local ecosystem and plenty of time for networking.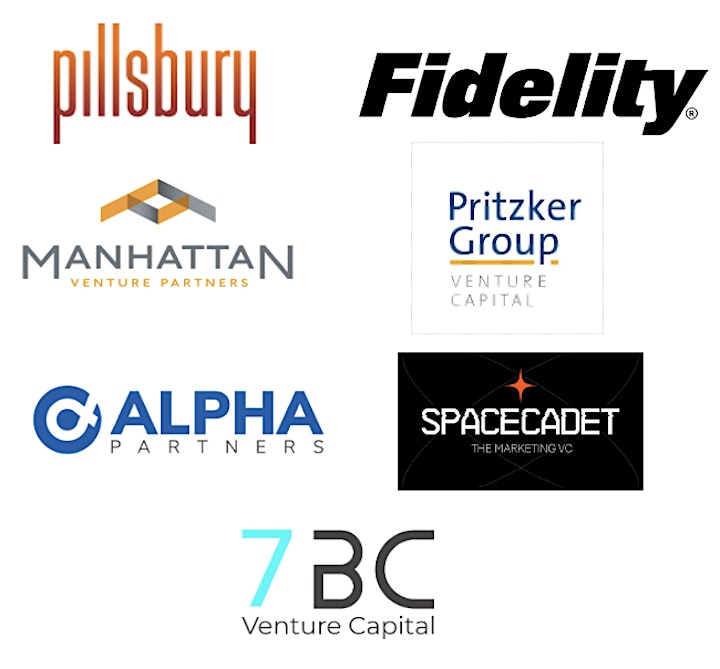 VC Insight Panel
Andrea (Lamari) Walne, General Partner, Manhattan Venture Partners (MVP)
Steve Brotmanm, Managing Partner, Alpha Partners, Senior Advisor, Pritzker Group
Wiz, Chief Astronaut, Spacecadet Ventures, The Marketing VC
Expect a minimum of 6 VCs to be confirmed
Andrew Romans, General Partner, 7BC Venture Capital, moderator
Portfolio pitches
Jarred Kessler, CEO, EasyKnock
Niran Shrestha, CEO, Kwant.ai
7BC Venture Capital and neonVest have partnered to bring together the leaders of local startup ecosystems in key cities around the US. We are selecting the most active VCs ranging from the dynastic VCs that have been going strong since the 90's to the newest emerging managers shattering the fund performance of the incumbents and bringing a new operator mentality to the practice of venture capital. We are also inviting our own VC-backed network of serial entrepreneurs, active angel investors, family offices, LPs, corporate investors (CVCs), M&A / corp dev and other senior execs from corporates that work with startups, and the most sucessfull bankers, lawyers, engineers and other supporters of the VC-startup ecosystem. The key to making an event like this is the hand picked quality of the people. Our events are typically at law firms or other venues that can fit 80 to 120 people making our events intimate where the stature of the audience is equal to those on stage.
5:00 pm registration, name tags, networking, beer, wine, coffee, biscuits, free copies of Andrew Romans' VC books available
5:30 pm welcome remarks by 7BC Venture Capital, neonVest, our ecosystem sponsors Fidelity and host Ron Fleming of Pillsbury Law
5:40 pm VC insight panel with 5 to 7 of the most active VCs (30 mins + 15 for Q&A)
6:25 pm One or two select VC-backed CEO pitches that plan to open up SPVs or accept direct investment from select VCs at some point in the near future. (Legal disclaimer, there will be no solicitation for the sale of any securities at these events. All presentations are purely informational.)
7:00 pm Networking reception with beer, wine, soft drinks, coffee, hors d'oeuvres, free copies of Romans' VC books available
9:00 pm event close 
We are planning events once or twice per year in the following cities. Please get in touch if you wish to host, sponsor or be invited to speak or attend. info@7bc.vc.
We are also hosting private VIP receptions and sit down dinners for our local Limited Partners, family offices and HNWIs for smaller groups of 10 to 15 people the day before or after our public events.
Check out a gallery of pictures from previous events we organized with over 200 VC speakers including Benchmark, Bessemer, Battery, NEA, corp dev / M&A from Google, Facebook, family offices such as the Pritzker Group, etc. (https://photos.app.goo.gl/uyPvFFhaXsxxuPZu7)
Cities we are currently planning events for include:
Seattle - April 4, 2023 - register here
San Francisco
Menlo Park
Los Angeles
Orange County
Las Vegas
Dallas
Austin
Houston
Boston
New York City - March 9, 2023
Washington DC
Durham
Miami
Learn how to meet more VCs and supercharge your network with neonVest here.
Special thanks to our sponsors:
Pillsbury and Fidelity