Event Information
Location
CMXX DTLV
920 South Commerce Street
Las Vegas, NV 89106
NVAZN (IN•VA•SION) The 1st Annual NEO ASIAN EXPO set to showcase artists and rising stars of Asian heritage in the Arts District In DTLV.
About this event
NVAZN (IN•VA•SION) NEO-ASIAN EXPO presented by Waterhole Kingdom will take place Saturday, March 7, 2020, at CMXX, in Downtown Las Vegas' Arts District.
NVAZN is an all-day event of live entertainment, dance workshops, speaker panels, art installations, live graffiti exhibitions, a marketplace of Asian artwork, fashion and treasures, and food trucks. NVAZN is curated to showcase and celebrate the talents of up and coming Asian-American Artists: and serves as a platform for artists to connect, network, and share insights and innovation.
NVAZN's features some of the best Asian-American artists and entertainers and is still expanding. Come interact/network/engage with today's inspiring Asian-American creatives and influencers during this monumental summit.
LINE PARTICIPANTS UP INCLUDES
The Future Kingz | $tupid Young | Miles Medina |MBNEL
Timothy DelaGhetto | Nico Blitz | ill Chris | Rocco808 | Wez Nakajima
The Rabbithole | Sublu | Phillip Wolf | DUWOP Rose | LV Kaminari Taiko
Josh Caballes | Haleamano | Keoni Mars | ST1 | ZHOU
Red Typhoon & Vegas Action Bros | Lohan School Of Shaolin | OG Moose
The Noir Movement | Stahyl And Stacks | Skin Design Tattoos | Woes
Tiffany Lologo | D-Signer | Sarap! | DoppleBanger | Kalani Caspino
Street Rivals x Jay Grams | Yhessa Gonzalez | Kirsten Furnow | Blitz Boba
Fluff Ice | Islandtucky |Asian Journal | Philippine Times | FNGR Podcast
No Chaser Podcast | The Lunch Table | Hot 97.5 | Gatekeepers | Kvoila
Belaroze | Tnes | Fashion Fit Log | High Status | Joon The Goon | Kirsten Furnow
(Miss NV Earth) | Okami Brand | Omings Kitchen | Rica Andrade (Judge)
Ronuelle | Skin Design Tattoos | ST1 | Street Rivals x Jay Grams | Hot Import Nights
DANCE WORKSHOPS INCLUDES | 2PM - 7PM
1 HOUR DANCE WORKSHOP | Taught by Zaya Sosho | 230 PM
1 HOUR DANCE WORKSHOP | Taught by Renzell Roque | 450 PM
1 HOUR DANCE WORKSHOP | Taught by Malik Sosho | 6PM
SPONSORED BY WATERHOLE KINGDOM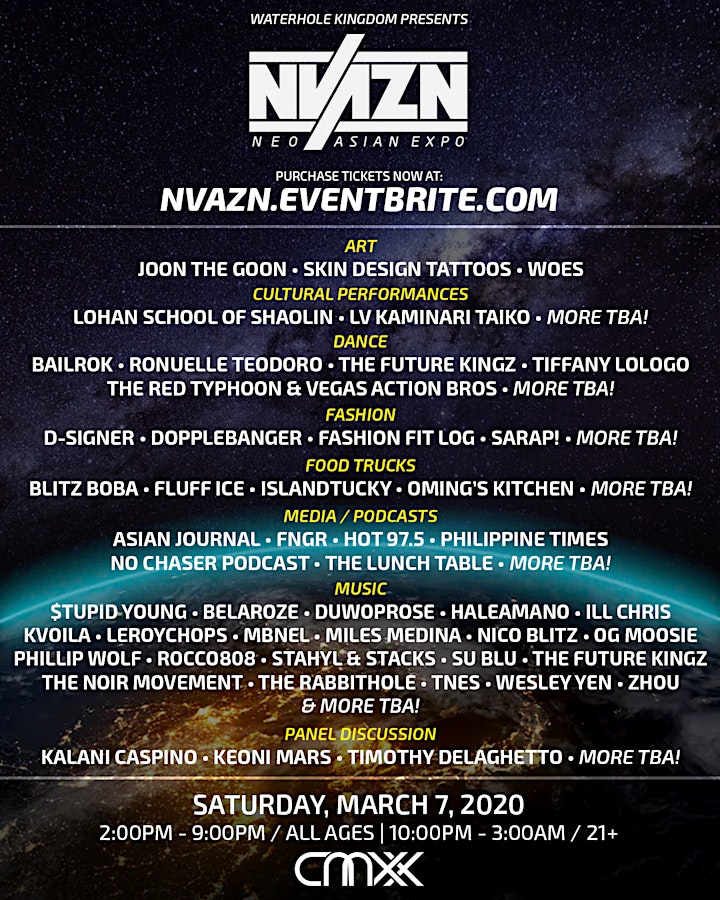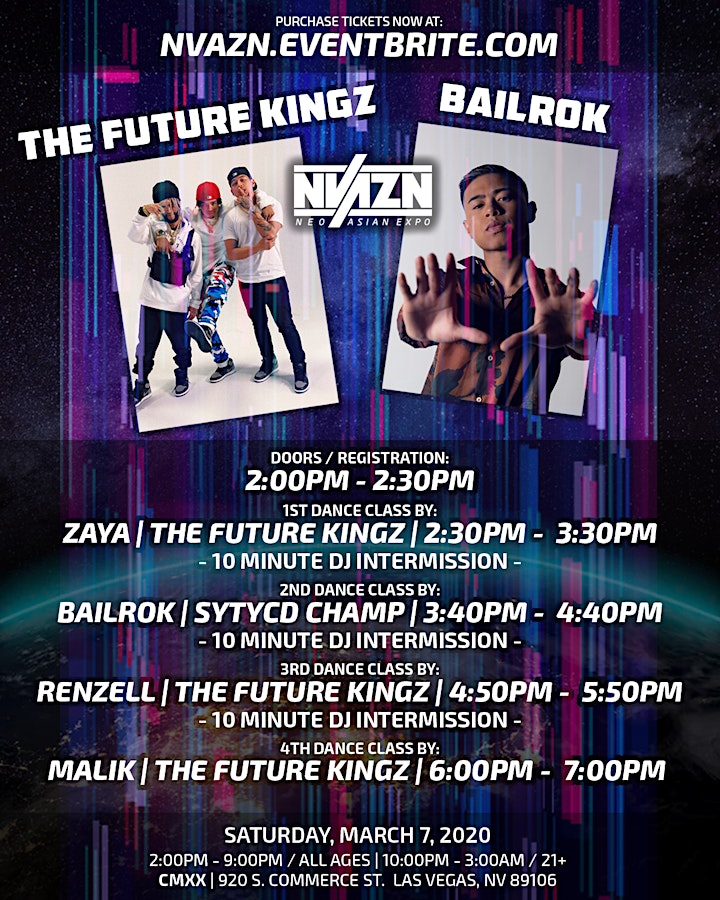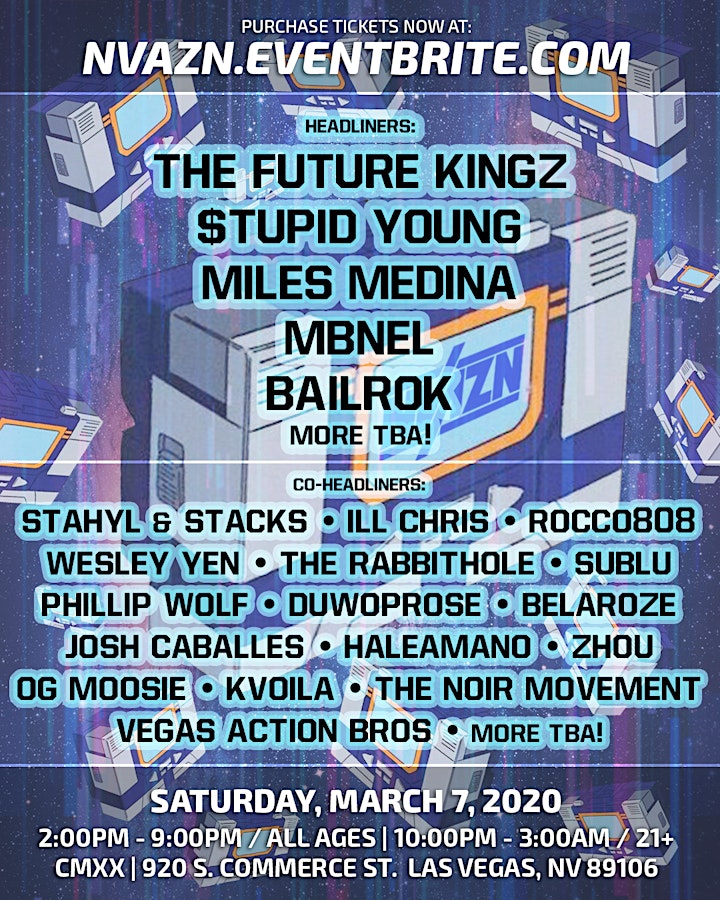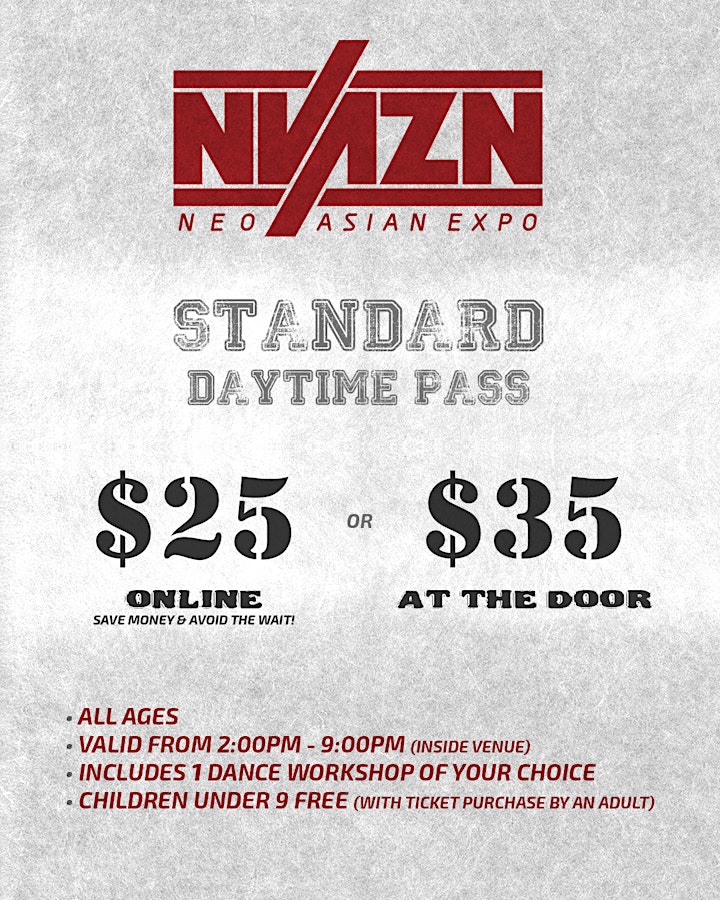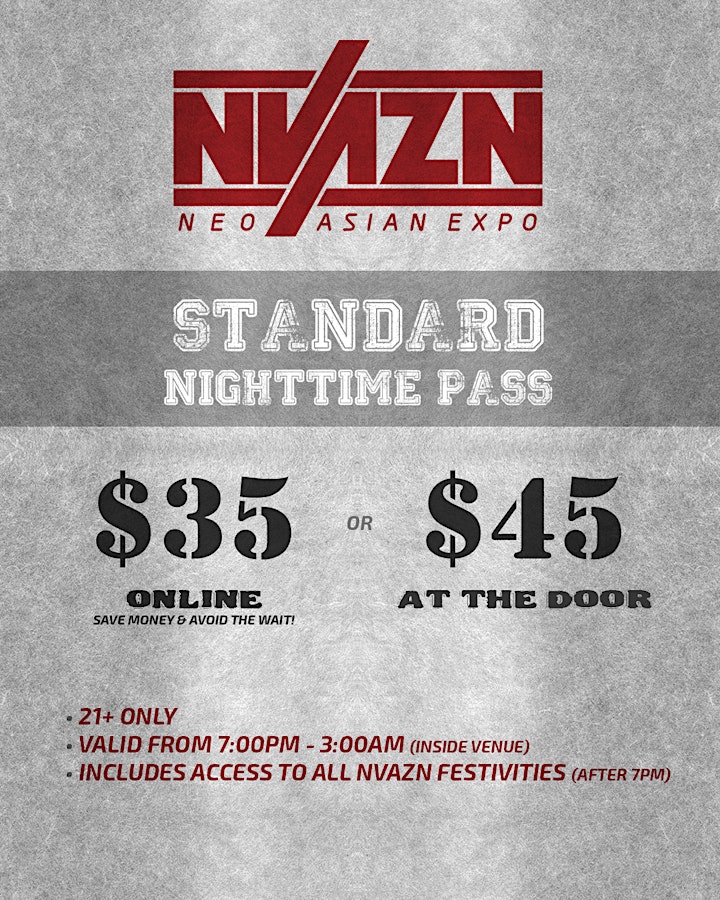 Date and time
Location
CMXX DTLV
920 South Commerce Street
Las Vegas, NV 89106
Refund policy