Description
Nueva Math Circle
is a popular community event that celebrates math at its most engaging, enriching, and fun. Our events draw students from across the Bay Area at all grade levels (PreK to Grade 12) who come to enjoy intriguing mathematical activities, games, and demonstrations led by distinguished mathematicians and leading educators.
For our first event of this school year, we return to the newly expanded Nueva San Mateo Campus (Upper School). We have a lot in store for you, including brand-new Data Science and Game Theory content, STEM Escape Rooms, Puzzles in the Cafe hosted by local "Puzzle Guy" Stan Isaacs, and much more.
Just announced:
Guest Presenter (Gr 3-6): Spencer Bowen, Math Professor at SF State University and Director of San Francisco Math Circle
Data and Statistics (PreK - Gr 2) with Stephanie Englehaupt, Nueva Lower School Math Specialist
Beta test new math games with Jeanie Mehran, Creator of the Clumsy Thief series of math games
We strongly recommend you purchase your tickets right away. Tickets for our events last year sold out more than a week in advance in many cases.
We hope you'll join us, and please help spread the word!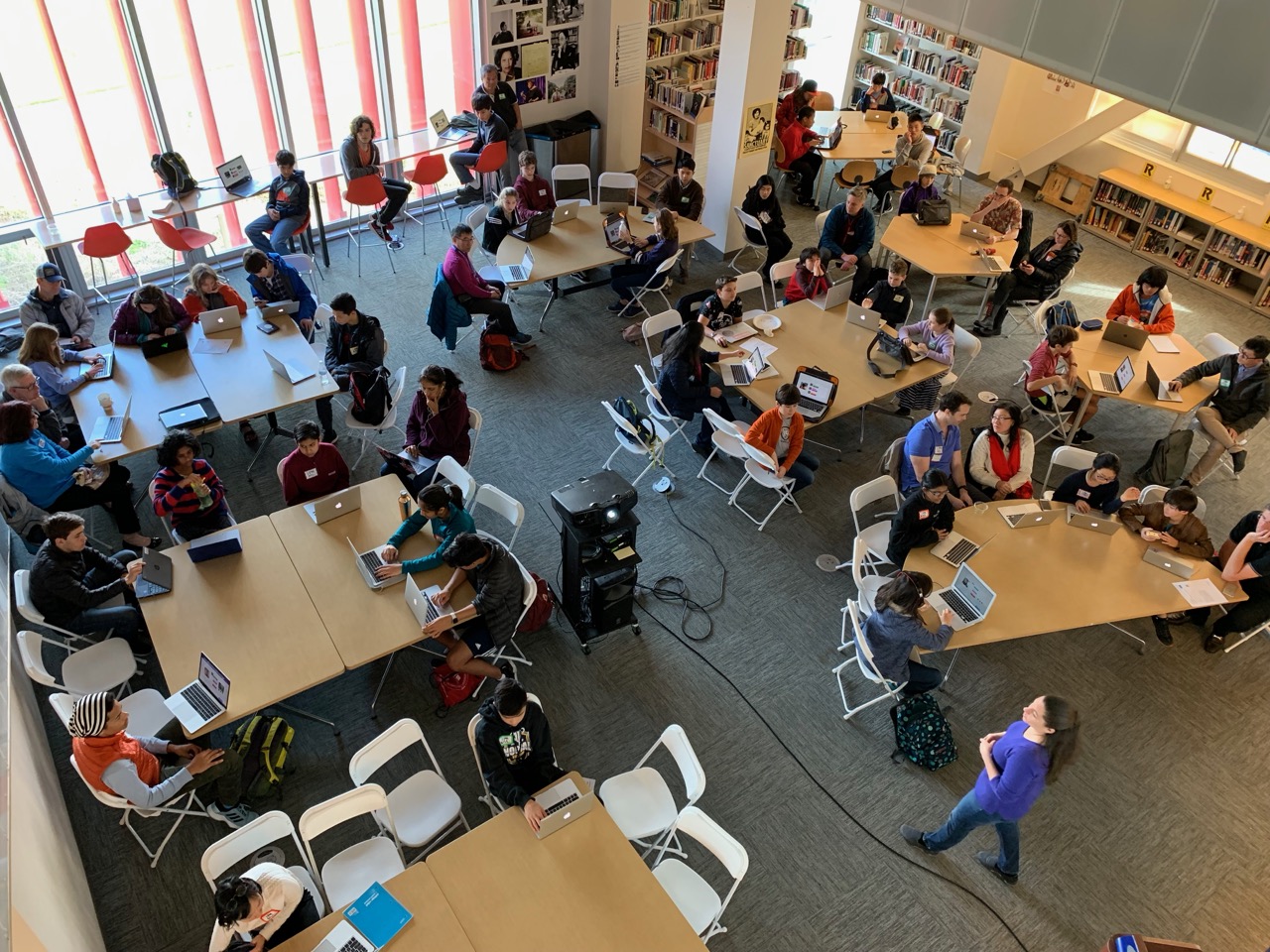 ---
NEW: How to Lie with Data and Statistics: And How to Spot These Lies (for Grades 7-12)

At this Nueva Math Circle, we're excited to kick-off a brand-new series of content on Data Science! With a big election year coming up, there's hardly a hotter and more timely topic than: How to Lie with Data and Statistics: And How to Spot These Lies.
Description: How do you lie with statistics? This workshop exposes weird results, strange conclusions and common misunderstandings and mistakes in reasoning when we deal with numbers. Participants will discuss puzzles, hear stories, and ultimately leave the workshop with a clearer understanding of how to accurately interpret data.
This workshop will be led by Carl Shan, who is a Senior Data Scientist at LinkedIn where he works on telling stories with data. Previously, Carl was a computer science teacher at the Nueva Upper School and studied statistics at UC Berkeley. You may remember him from last year's Machine Learning workshops!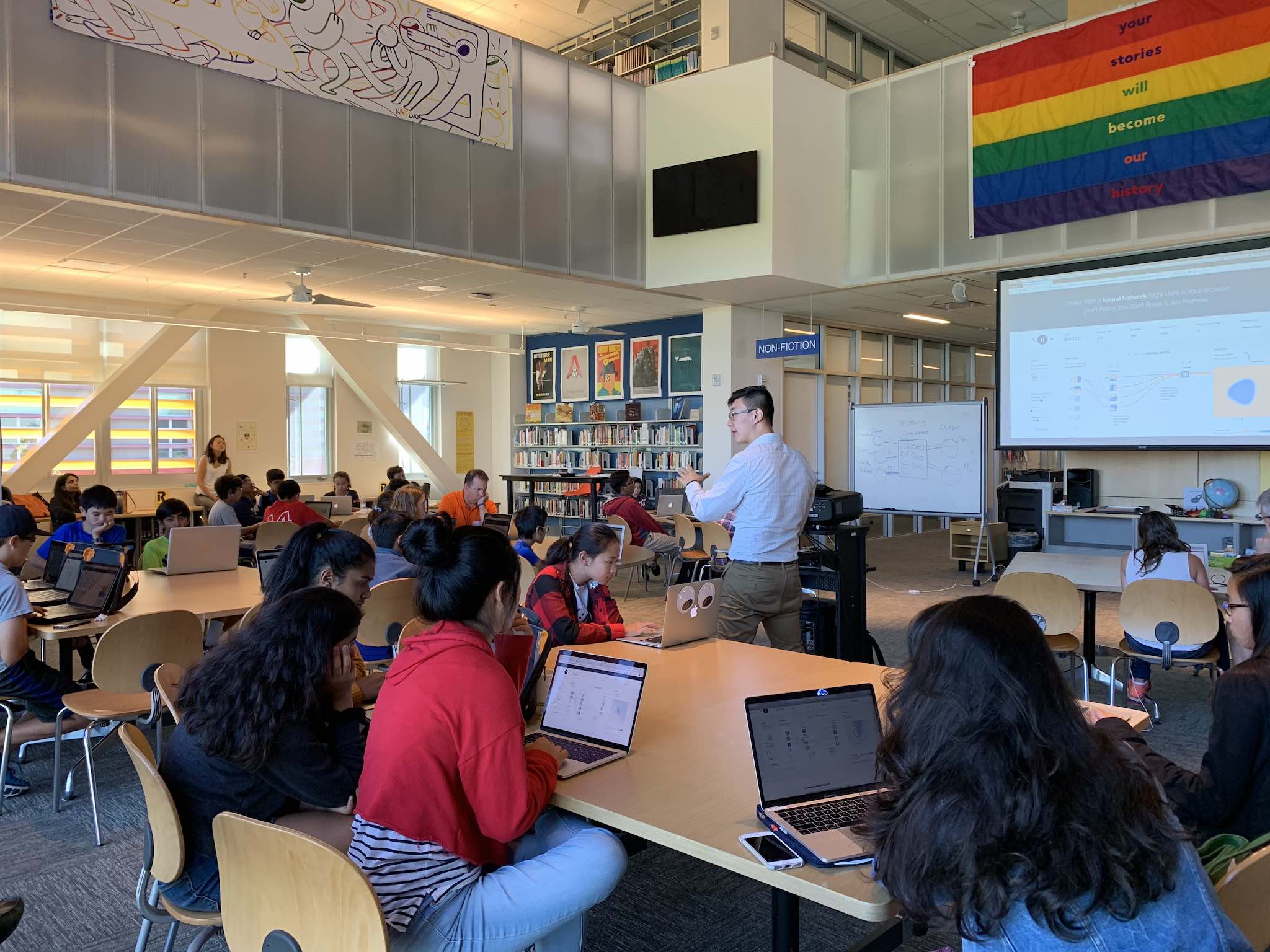 ---
SPECIAL GUEST: Jeremy Kun on Game Theory & Decision Making (for Grades 7-12)
We're delighted to have Jeremy Kun as a special guest presenter at this Nueva Math Circle. The topic will be Game Theory & Decision Making, through an interactive exploration of mathematical games including Nim. Students will first play these games and then explore the theory and math around their winning strategies. Participants will also receive a list of games they can play with friends and family.
Jeremy received his PhD in Mathematics from the University of Illinois at Chicago. He authored the book "A Programmer's Introduction to Mathematics" and currently works for Google. He also writes the blog Math Intersect Programming.
---
Data and Statistics for PreK - Grade 2 with Stephanie Englehaupt
In keeping with our data and statistics theme: our guest presenter, Stephanie Englehaupt, will have PreK - Grade 2 students work with parents and each other to collect data from a physical activity, plot the data, and find ways to interpret it. They'll also explore mean, median, and mode.
Stephanie Englehaupt is a Nueva Lower School Math Specialist. Check out her website!
---
Guest Presenter (Gr 3-6): Spencer Bowen, San Francisco Math Circle
We're excited to have Spencer Bowen as a guest presenter for Grade 3-6 attendees! Spencer is math professor at San Francisco State University and Director of San Francisco Math Circle.
---
STEM Escape Rooms: Presented by the Nueva Upper School STEMinism Club

The Nueva STEMinism Club works to promote awareness and empowerment of women in STEM. At this Math Circle, they will be hosting an awesome STEM Escape Room!
You'll team up as part of a group of 5-10 students and use all of your combined STEM, problem-solving, and collaboration skills. Can you make it out before time's up?
Each run of the STEM Escape Room lasts about 30 minutes and is intended for Grade 7-12 students. We are planning for multiple rooms that will run simultaneously, with online signups for specific time slots happening the week leading up to the event. Grade 7-12 attendees will be able to fit both sessions and an Escape Room run during the event.
---
Help Beta Test New Math Games with Jeanie Mehran, Creator of Clumsy Thief
This is your chance to beta test and provide feedback on exclusive, new math games currently in development! Jeanie Mehran, the Creator of the Clumsy Thief series of math games and Nueva alum parent, will be bringing a few games for Math Circle attendees to try. Learn more about Jeanie's math games at the Melon Rind website.
---
Puzzles in the Cafe hosted by "Puzzle Guy" Stan Isaacs
We're excited to have locally-renowned "Puzzle Guy" Stan Isaacs returning to host Puzzles in the Cafe at this event. Filling the entire space, his vast and dizzying array of mind-bending brain teasers for all ages - mostly personally invented and crafted by him - have been one of our most popular attractions in past years.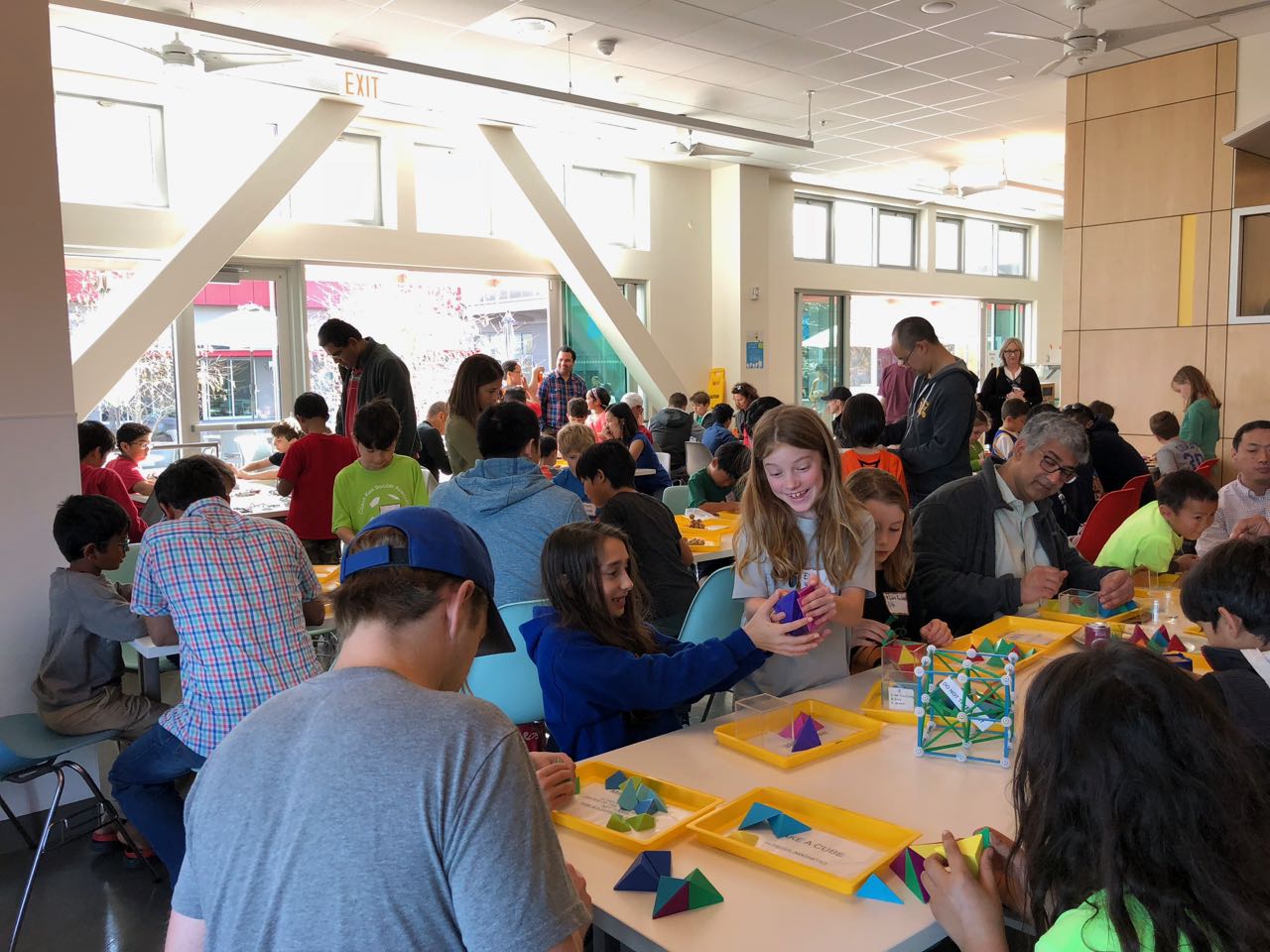 ---


Important Event Details
Doors will open at 12:30pm for those who would like to arrive early and enjoy lunch on campus before sessions begin at 1:00pm.
For your convenience, lunch tickets are available for purchase online. For this event, we are offering a picnic-style lunch that includes a selection of sandwiches and wraps along with popular sides from Whole Foods like Caesar salad, veggie sushi, Mac & cheese, potato salad, cole slaw, and more - all for one low, fixed price!
To purchase lunch tickets, simply add them to you ticket order during checkout process (a limited quantity of tickets may also be available for purchase at the event). Parents interested in having lunch may also purchase their own ticket. Pizza and snacks will also be available for purchase at the event as usual.
This is a community-wide event that is open to the public.
Please be advised that this is *not* a drop-off event. Parents are invited to join their child(ren) in the LS sessions (required for PK-2, at parents' discretion for Gr 3-4).
Parents generally do not need their own ticket if you are just planning to accompany your students to the event. However, due to limited seating, parents and community members need to purchase their own ticket if they wish to attend the Grade 7-12 sessions & activities, and are welcome to do so.

We strongly recommend registering ASAP as seats are limited and some sessions fill up quickly.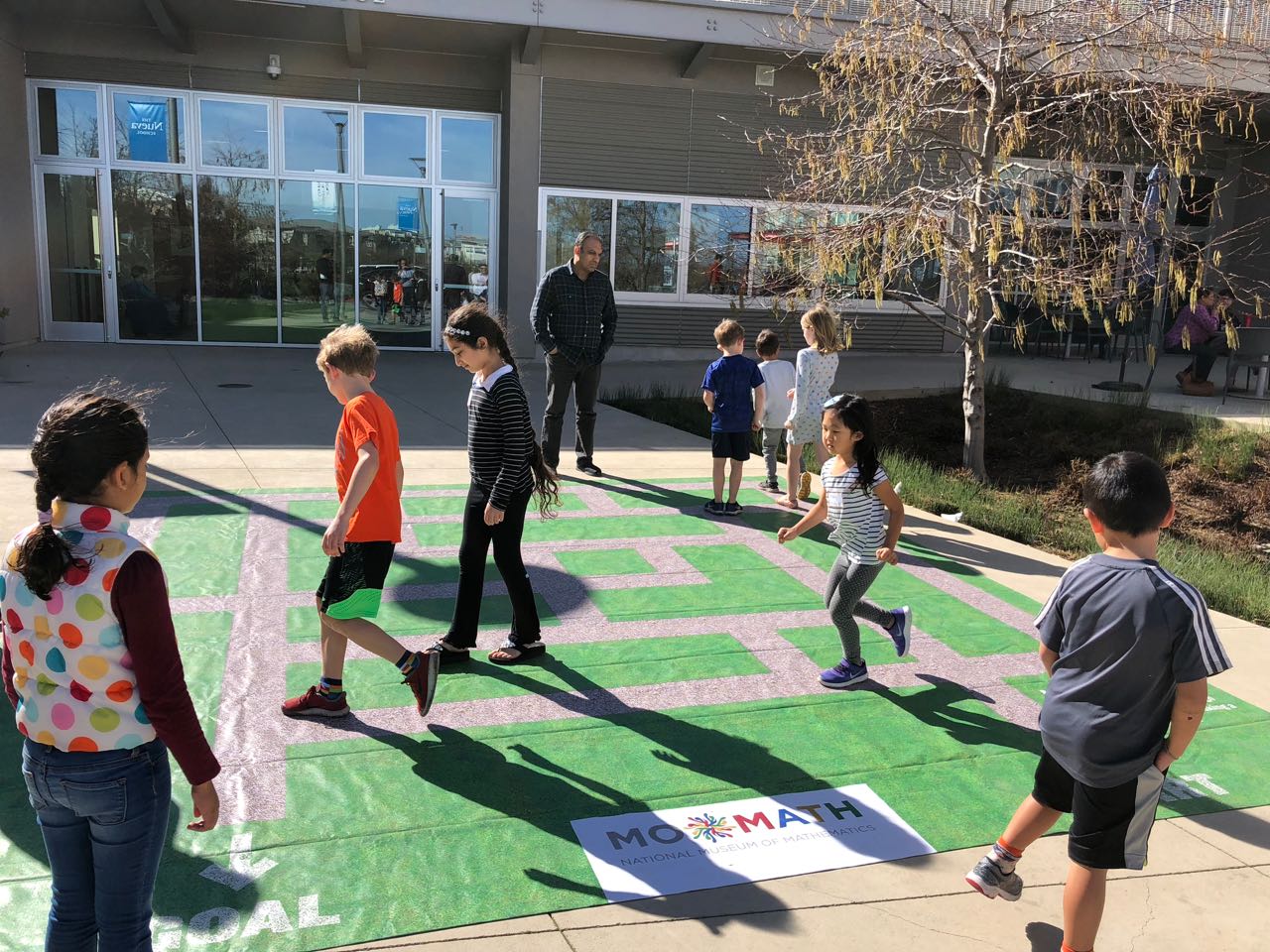 Additional Registration Information
By registering for this event, activity, class, or program ("Event"), the Registrant indicates their understanding of and agreement to the following:
1. All amounts paid at the time of registration, excluding service fees, will be refunded if an Event is canceled or admission is denied for any reason. No other remedy shall be offered.
2. Participation in this Event is voluntary and Registrant expressly waives any and all claims against The Nueva School that may arise from such participation and agrees to hold The Nueva School harmless should injury of any sort or severity occur during or in connection with my attendance. This waiver of liability and agreement to hold harmless extends to children included by Registrant in this registration, and to loss or damage to any personal property Registrant or Registrant's children bring with them to the Event.
3. The Nueva School does not assume responsibility for children attending this Event. Such responsibility remains with each child's parent or guardian. Registrant shall, therefore, provide adequate adult supervision onsite at all times for the children they register for this Event and promptly address any behavior deemed hurtful or disruptive by Event organizers.
4. All event participants shall adhere to the policy of The Nueva School that prohibits publishing in any format or on any platform any photographic image or video image of a minor child without the express permission of the child's parent or legal guardian.
5. Registrant is expected to show respect to co-participants and to Event sponsors & hosts, and to ask the dependent children they accompany to the Event to do the same. Registrant accepts responsibility for the cost of repairing or remedying any damage caused by them and/or those included in this registration.