Description
Nueva Math Circle
is a popular community event that celebrates math at its most engaging, enriching, and fun. Our events draw students from across the Bay Area at all grade levels (PreK to Grade 12) who come to enjoy intriguing mathematical activities, games, and demonstrations led by distinguished mathematicians and leading educators.
For our Feb. event, we return to the Nueva San Mateo Campus (Upper School). We have a lot in store for you, including brand-new Machine Learning content and a full program of presenters, sessions, and activities (including family-friendly poker!) around our special theme: Game Theory.
If you think you'll be attending, we strongly recommend you purchase your tickets right away. Our October event was completely sold out and our largest Nueva Math Circle ever. We hope you'll join us!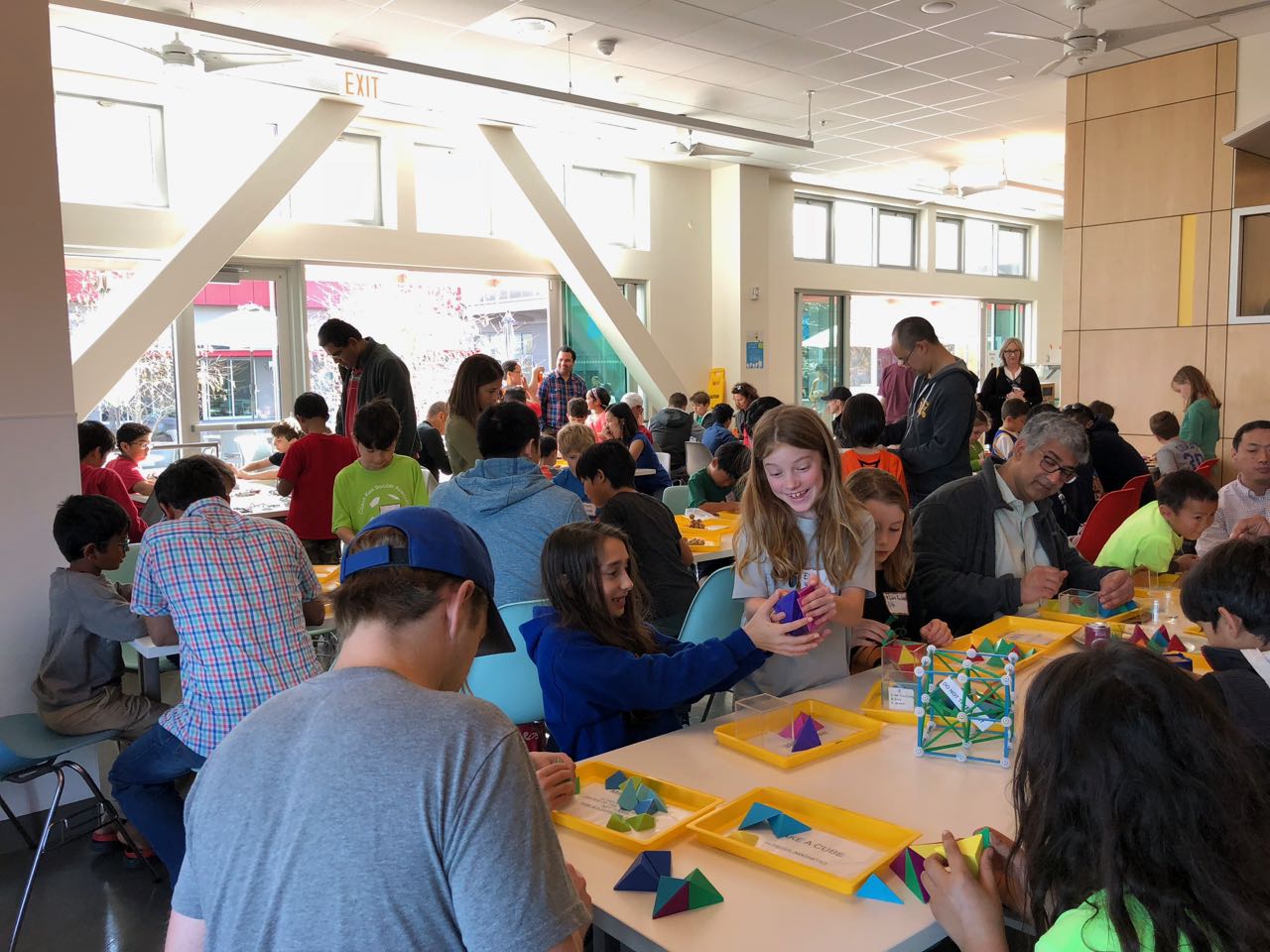 ---
NEW: Machine Learning 2A (DECISION TREES) for Grades 7-12!

Due to overwhelming interest in this topic, we've decided to expand our Machine Learning content! At this Nueva Math Circle, we're thrilled to bring you for the first time: Machine Learning 2A: Decision Trees.
Learn how computers can classify data and make predictions using decision trees. This 70-minute workshop is intended for those who have previously attended Machine Learning 1 (Introduction to Machine Learning) at Nueva Math Circle, including Grade 7-12 students, parents and community members. It will be led by Jen Selby of the Computer Science faculty at the Nueva Upper School.
Please bring a laptop if you have one. We will have some loaner laptops if needed.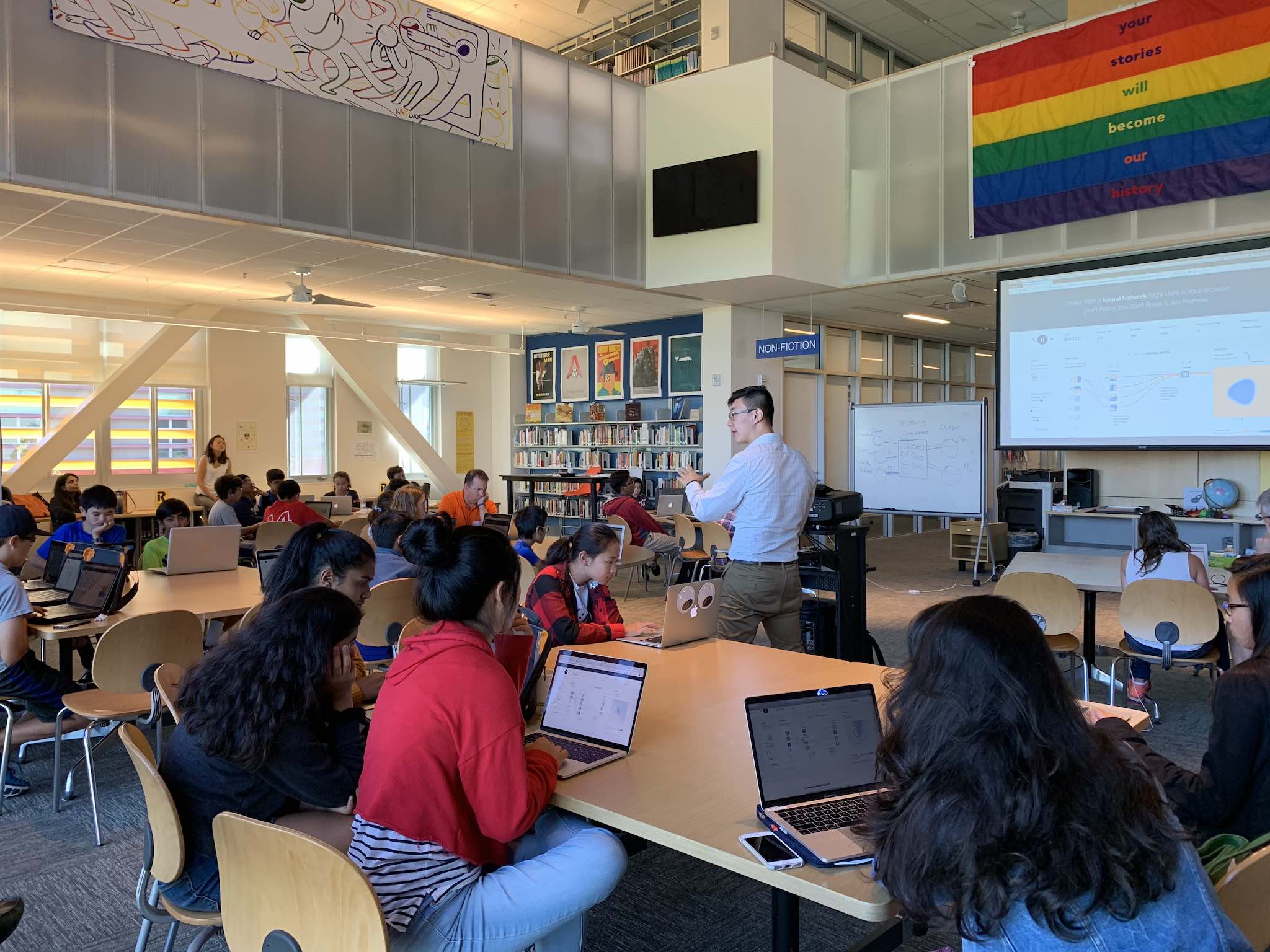 You may also be asking yourself: why are we calling it Machine Learning 2A? Later this season, we have at least one other intermediate-level, parallel topic on Machine Learning (ie. Machine Learning 2B) already planned for those who have completed Machine Learning 1.
Stay tuned and please spread the word to anyone you know who might be interested in Machine Learning!
---
Haven't yet attended Machine Learning 1 (Introduction to Machine Learning)?

You're in luck: at this Nueva Math Circle, we're offering the opportunity for you to attend BOTH Machine Learning 1 and Machine Learning 2A. Simply select the "Machine Learning 1 and 2A Package" when registering for your tickets. After two 70-minute sessions, you'll be all caught up in one shot!
For simplicity, we're not offering Machine Learning 1 as a standalone option at this event, so if you want to attend Machine Learning 1, please also plan on staying for 2A.
About Machine Learning 1 (Introduction to Machine Learning): Curious about how computers learn to recognize images or translate between foreign languages? Using some online tools and games, we'll explore what machine learning is and how we use things called neural networks to tackle these problems. No programming experience required. Please bring a laptop if you have one; we will have some loaner laptops if needed.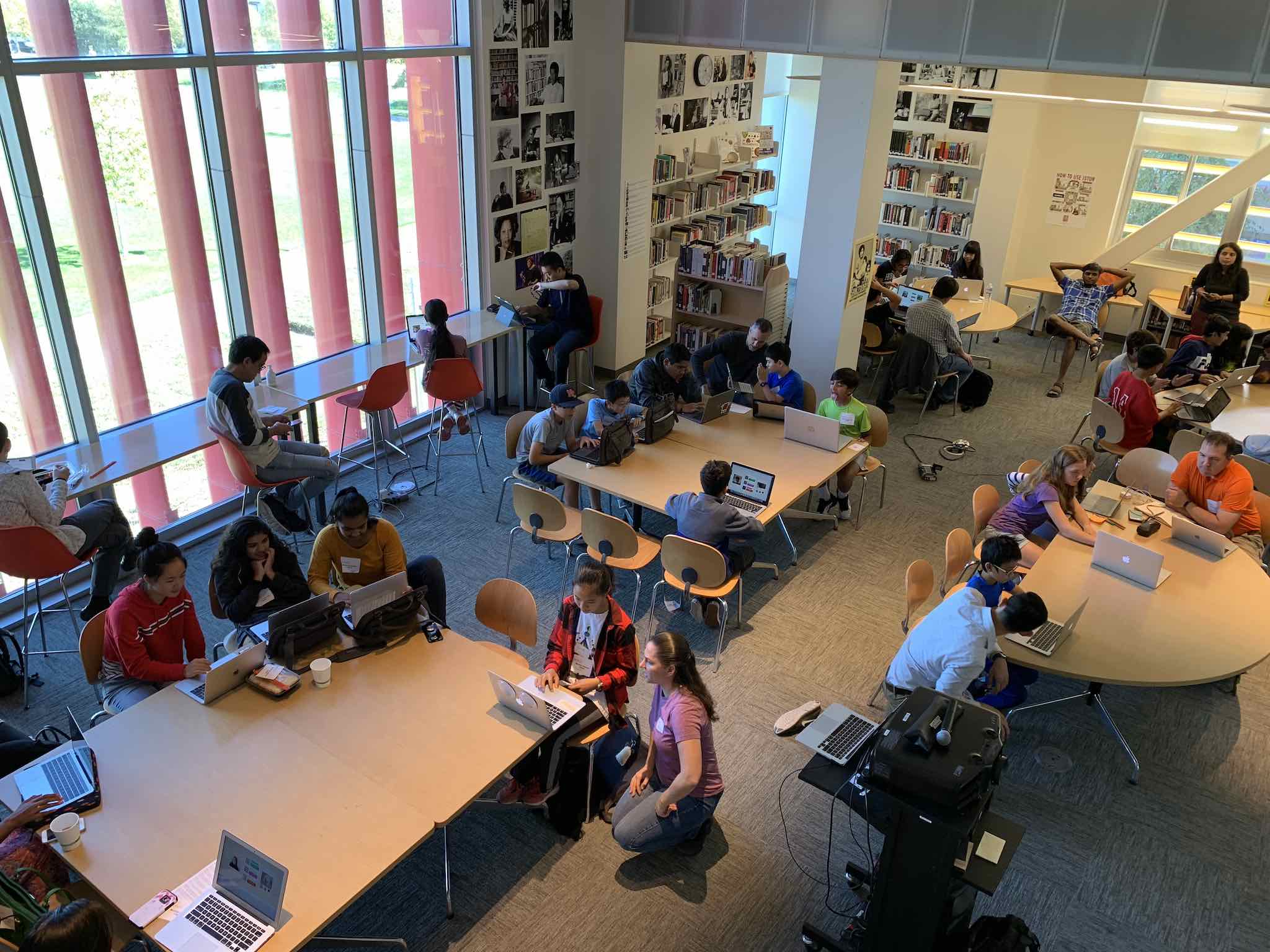 Our Machine Learning workshops are intended for both Grade 7-8 and Grade 9-12 students. Parents and community members who are interested in this topic are also welcome to attend. If you are a parent / community member, simply register for your own ticket. Please note due to limited capacity, all attendees for the Machine Learning sessions must register for a ticket.
Because space is limited and tickets have sold out quickly at previous events: please register ASAP!
---
Our Special Theme for PreK-6 Students: Games and Game Theory
For our PreK-6 attendees, we're excited to bring you a special theme for this event: Games and Game Theory. Our featured sessions and presenters include:
Game of Dimensions (for Grades 3-4, 5-6)
Presented by Spencer Bowen, math professor at San Francisco State University and Director of San Francisco Math Circle
From the Presenter: Dimensions is a board game where several balls are stacked and players compete to build pyramids using the most cards possible. San Francisco Math Circle has taken the basic concept of this game and adapted it be more conducive for thinking critically. In our version, students are led through increasingly complex combinations of requirements their pyramids must meet. Dimensions is an effective manipulative in incorporating basic algebra, systems of equations, variables, and spatial reasoning into an activity that can be grasped by students of all ages.
Breaking It Down (for Grades PreK-K, 1-2)
Presented by Stephanie Englehaupt, Nueva Lower School Math Specialist
From the Presenter: Let's navigate big challenges with small moves. This concept is always at the core of how you learn and master any game.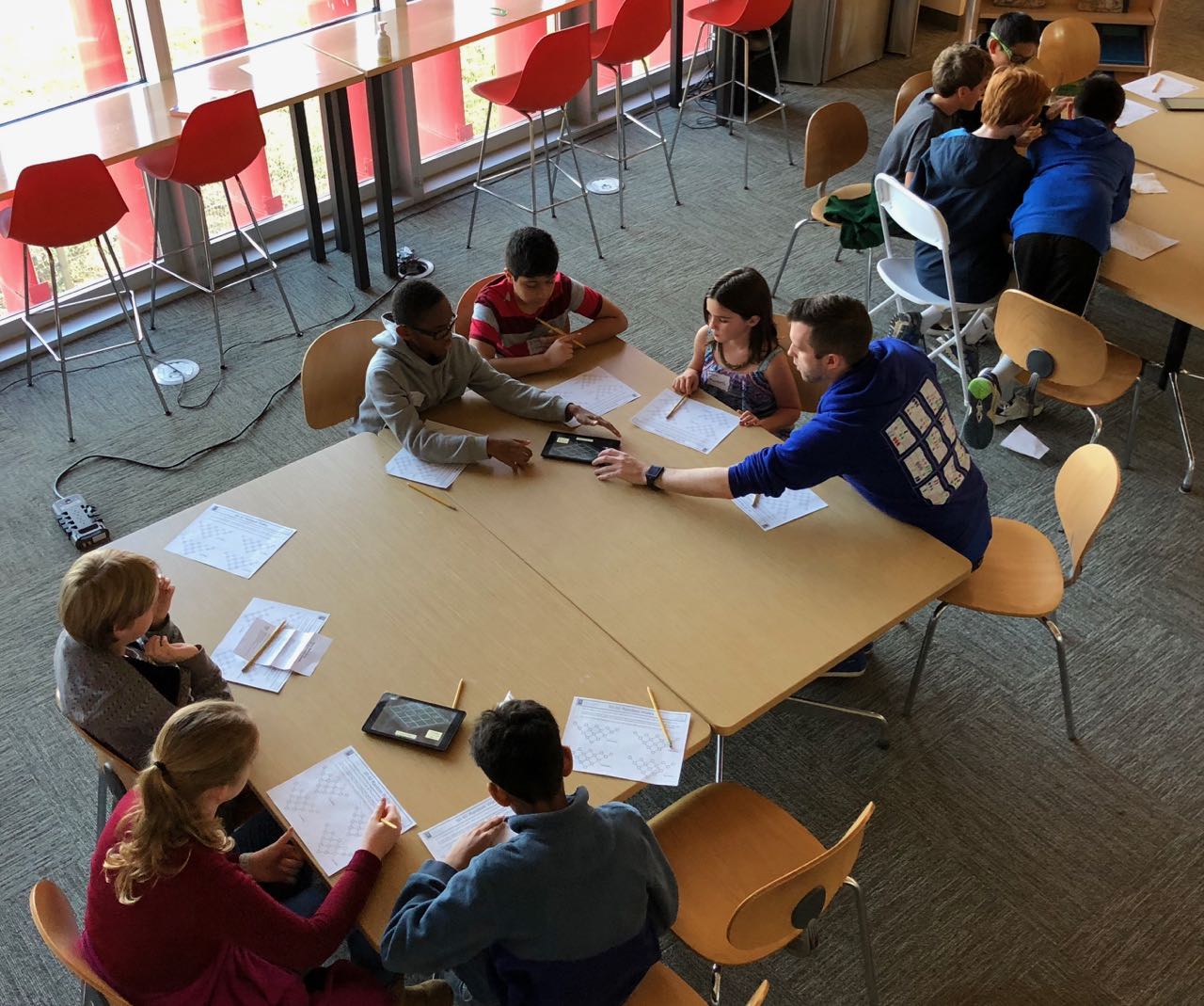 We've also put together a full progam of fun and engaging game-related activities, including:
The Game Parlor: where you can play the best and latest math-oriented and strategy games

Family Poker Room: for the whole family and all skill levels. Learn how to play Texas Hold'em, join an open table, and we may even have a mini-tournament with prizes, if there's interest. Parents are invited to join in on the fun!

San Francisco Math Circle (our friends and special guests) will host a room full of their favorite math activities and games


Game of Go: don't miss your chance to learn the oldest board game continuously played to the present day


Open Chess


And more!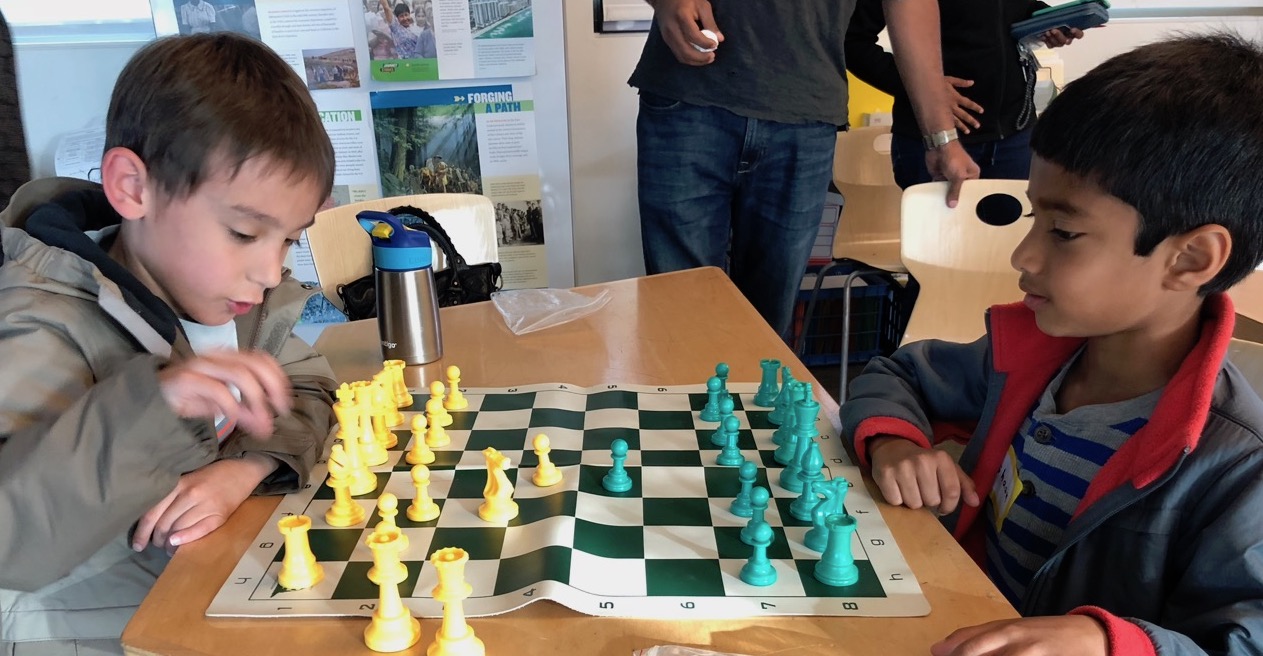 ---
Important Event Details
To round out a fun-filled afternoon, pizza and snacks will be available for purchase. Back by popular demand, special lunch selections including gourmet sandwiches are also available for pre-order online during the ticket checkout process (a limited quantity of these special items may also be available for purchase at the event).
Doors will open at 12:30pm for those who would like to arrive early and enjoy lunch on campus before sessions begin at 1pm.
This is a community-wide event that is open to the public.
Please be advised that this is *not* a drop-off event for Lower School students. Parents are invited to join their child(ren) in the LS sessions (required for PK-2, at parents' discretion for Gr 3-4).
Parents generally do not need their own ticket if you are just planning to accompany your students to the event. Only parents interested in attending the Machine Learning sessions need to have their own ticket (due to the limited number of seats).
We strongly recommend registering ASAP as seats are limited and some sessions fill up quickly.