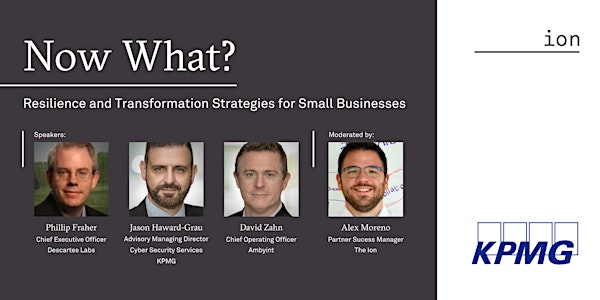 Now What? Resilience and Transformation Strategies for Small Businesses
Join us for an engaging conversation regarding the shifts in our new digital world and how to plan for the future of your startup/company.
About this event
The landscape of how business gets done has undeniably changed in the era of COVID-19 - quite likely for years to come. Going digital means more than just digital calls, but instead requires a transformation in how companies should grow and ensure business continuity.
Join our guest speakers as they discuss how they've adapted to this brave new digital world and what companies can do not only to survive but thrive within it. They will focus on three areas of change in 2020:
Selling & marketing in an online world
Investing in technology & cybersecurity
Creating a digital company culture
Ultimately, as guests, you will leave this event with a new-found knowledge that will help you better pivot your business, grow your customer base, and ensure business resiliency as we progress through this enduring pandemic.