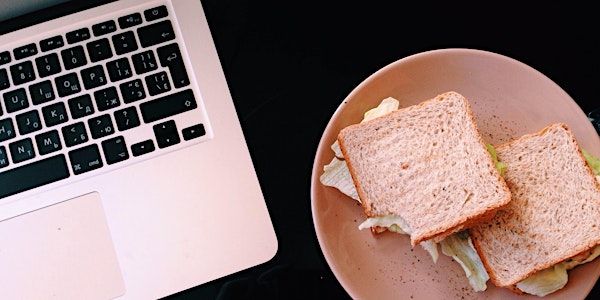 November "Lunch & Learn" Professional Development (members-only) Event
Description
November Professional Development "Lunch & Learn" (Members-only) Event
Whether you are new in the field or a seasoned professional, the opportunity to grow never diminishes. We invite you to attend November's professional development session to learn about the attributes and skills of a great leader. Ask yourself: why should others team up with me? Join our November session "Why Should Anyone be Led by You or Team Up with You?" presented by Dr. Santalynda Marrero, and learn how to identify your strengths and what you need to investigate about yourself to develop into a GREAT leader. RSVP now.
MEETING AGENDA
12:00 - 12:05pm Welcome
12:05 - 12:50pm "Why Should Anyone be Led by You or Team Up with You?" by Dr. Santalynda Marrero and Q&A session
12:55 - 1:00pm Closing Remarks
RSVP today for "Why Should Anyone be Led by You or Team Up with You?" - you will not want to miss this professional development opportunity! RSVP'rs should look for meeting connectivity information beginning Tuesday, November 14th.
About Our Presenter - Dr. Santalynda Marrero

A dynamic organizational consultant, executive coach (career and life), facilitator,trainer, and thought leader Dr. Santalynda Marrero draws on her expertise as a counseling psychologist and 30 years of experience in helping individuals, teams and organizations to propel their careers to the next level. Her belief in story as "data with a soul" that engages mutual regard and leverages talent led her to co-author the book: The Diversity Calling: Building Community One Story at a Time.
Santalynda enjoys coaching across cultures and generations, sharing defining moments that reveal our patterns as a way to move beyond self, or other imposed barriers, to foster successful beginnings and transitions. She has come to recognize that successful people, especially the underrepresented, find creative ways to open doors that might not otherwise be open for them.
Prior to launching SM Consulting in 1998 in California, Santalynda held several internal positions, at Stanford Hospital and Medical Center, Avantek/Hewlett-Packard, Bell Laboratories, and Rutgers University where she received her doctorate in Counseling.
Location: online/virtual (Link will be distributed to registrants on or before Tuesday, November 14th.)
For other evnts and news visit the San Francisco Bay Area Association of Continuity Professionals' website.