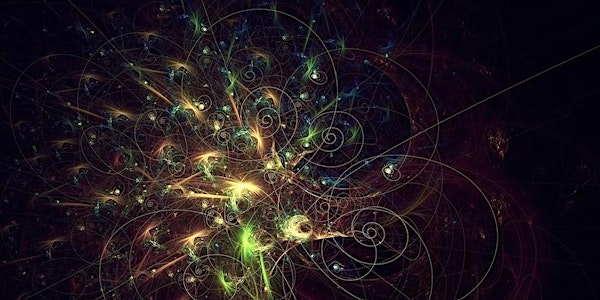 Northwest Quantum Nexus Winter Hackathon
Learning begins with doing! Join us for the Northwest Quantum Nexus Winter Hackathon, brought to you by Microsoft Azure Quantum and IonQ
When and where
Location
Husky Union Building 4001 East Stevens Way Northeast Seattle, WA 98195
About this event
The NQN Winter Hackathon
NQN is hosting an in-person Hackathon powered by Azure Quantum and IonQ, focused on exploring and learning quantum programming through project challenges. Hackathon activities will take place from January 17 through 24 (detailed agenda below). While the Hackathon itself is in-person on the University of Washington campus, other activities are virtual. All students from NQN academic members (University of Washington, Washington State, and University of Oregon), as well as universities across the PNW are welcome and encouraged to sign up! Form a team (maximum of four people to a team) or work individually on a cool project and have a chance to win some prizes! Please note that no travel or lodging stipend is provided.
There are no prerequisites besides having a passion for and interest in quantum computing and programming! All are welcome.
Sign up today! Please register by January, 13th to ensure your spot in the Hackathon!
Agenda (all times PST)
Hackathon Challenge: Explore the limits of running programs on IonQ quantum hardware
The current quantum devices are still NISQ (noisy intermediate-scale quantum devices), so both the number of the qubits available and the noise introduced during a computation are significant factors you have to consider when running your programs.
In this challenge, we invite you to explore running programs on quantum hardware with a problem of your choice! What is the largest problem instance for your problem which you can solve on a quantum computer and get the correct result without it being overtaken by the noise?
Judging/Prizes/Eligibility:
All students and faculty from NQN member universities (University of Washington, Washington State University, and University of Oregon) are welcome to participate and attend.
A prize raffle will be held for the January 17th Intro to Azure Quantum Virtual Session. All Virtual Session attendees will be eligible.
On January 20, as a warm-up exercise for the Hackathon, every participant who runs their first job on the Azure Quantum service will receive a T-shirt! Must be present at the in-person Hackathon to win.
An NQN Member Panel will judge project submissions.
Winning teams will receive cash gift cards and virtual mentoring sessions with industry leaders!
About Northwest Quantum Nexus
The Northwest Quantum Nexus (NQN) is a coalition of research and industrial organizations in the Pacific Northwest and neighboring regions with the goal of advancing Quantum Information Sciences (QIS) research and developing a QIS-trained workforce.
Other information:
We do not have a dedicated conference hotel but there are several major chain hotels near the conference venue on the University of Washington campus. The UW campus is easily reachable by the Seattle light rail which has direct access to downtown if you prefer to stay there as well.