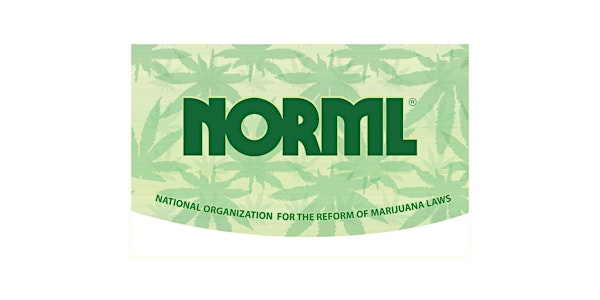 NORML FORML
When and where
Location
Jue Lan Club 49 West 20th Street New York, NY 10011
Refund Policy
Refunds up to 7 days before event
Description
An Evening of Art, Passion, Policy and Dreams
The NORML FORML is a first annual New York City fundraiser for NORML®.
NORML is The National Organization for the Reform of Marijuana Laws.
The event will take place on the eve of CWCBExpo.
CWCBExpo is The Cannabis World Congress and Business Expo, the city's preeminent cannabis conference in its sixth year. Setup day is on the Wednesday after Memorial Day and our charitable event is that night.
Network, Learn, Support and Party in Style with the people who are doing it. David Hildreth, David Holland, Joy Beckerman, Joseph Bondy, Jacob Wheeler, Jake Plowden, Jeff NYC FUNK, Fafalios and DeBonis and more.
We'll be in Booth 116 at the show at The Javits. Use coupon code NORMLFORML19 on CWCBExpo.com for 10% off your 3-Day Super Saver Pass for the city's leading annual cannabis industry conference:
https://www.cwcbexpo.com/attend-registration-nyc/
With NORML Curved Papers and CWCBExpo thank our Co-Sponsors:
Is NORML FORML really a formal event?
​Not really. ​Anything goes! It is the formal season, proms and weddings​, so y​ou are welcome to dress up. This year some people are wearing tuxes and gowns, and some of us are coming from setup day for CWCBExpo, and from Lobby Day in Albany, so we might be wearing jeans and a t-shirt with a message on it. It's all good. It's not the Met Gala, not yet, but you can wear a costume. The purpose is to have fun, learn from and be inspired by ​three ​national leaders of the legalization movement​, David Holland, Joy Beckerman and Joseph Bondy​, and ​enjoy the music of Jeff NYC Funk with an opening act of Gus Fafalios and Roger DeBonis and the cuisine and ambience of Jue Lan Club. The main purpose is to ​support NORML, which has provided us decades of leadership​ toward legalization.
What's So Funny About Peace, Love and Understanding?
We only have until June 19th to continue to press for the last chance of passing MRTA, New York's Marijuana Bill, this year. This has to be done by contacting our representatives. That is the other thing besides voting we all must do. Things can't always wait for another election. Google your reps.
We need NORML now more than ever, and they need us.
Do I have to bring my printed ticket to the event?
Yes, or on your phone.
Thank you!
Participating Beneficiary Orgs: