Description
If you want

to live life with direction and passion then this leading-edge workshop will give you the courage AND tools to define what you really want out of life and ultimately acheive it. It's all about getting things done while maintaining your confidence and keeping control of your emotions! Thought-provoking actvities, giveaways, networking, specific How-To's and lots of laughter are all designed to help you grow, transform and influence your life!



---

---


Managing Your Emotions:
In order to be successful-in any area of life- you must be able to recongize your emotional triggers-because THEY certainly do! Many people use your emotional triggers against you so that you'll respond they way they want you to. We'll give you phrases & strategies to express yourself even when you're angry. We'll also talk about how to keep you're mental energies so that other people aren't bringing you down.


Becoming Self-Confident:
Confidence is essential when it comes to being a woman without limits! Confidence will take you farther in life than good looks, education and even family privilege. How many of us know people with one or more of those three characteristics (good looks, education, family privilege) and yet they are still struggling in life? When you have confidence you can walk into a room crowded of Ph'd's, speak up, stand out and and walk away with the respect that you deserve. Doubting yourself, second-guessing yourself and playing small is soooo 1990's. We'll give you the tools to create your postive image so that you can be the leader that you are!


Reclaiming Balance:
Let's face it! You're busy. Very busy. You wear mulitple hats and live a high pressure life. But stuff must get done! We'll teach you how to control the chaos and thrive under pressure so that you can actually get that stuff done with less stress and more control!


Refreshments & Snacks and Fun Time are free.
---
Professional Dancer Rachel Lewis of Ladies 'n Heels will help us get our Sexy on by teaching us how to dance in heels; like Beyonce! Bring your stillettos...or your comfortable shoes.
Just be ready!

---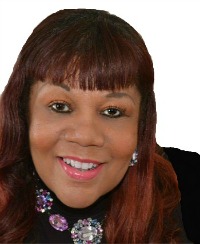 Volori Thornton, originally from the Big City of Brotherly Love, (Philly) attended Philadelphia University graduating with honors on the deans list with a B.S. in Marketing/Communication. She started her image consultant career many years ago and eventually became a Buyer of Bloomingdales Department store.
Today her company, Volori Image Consultants & Associates, teaches Etiquette & Character building classes to men & women who have been incarcerated and At-Risk Youth with an emphasis on Image and Leadership development.
In 2012 Volori began to expand her teaching & training career on a global scale targeting Corporate America on a national level. Her speciality is Professional Image and Tactful Communications Skills and she has spoken to over 10,000 people since 2013.
She has been happily married to the love of her life for 26 years and has one daughter.
---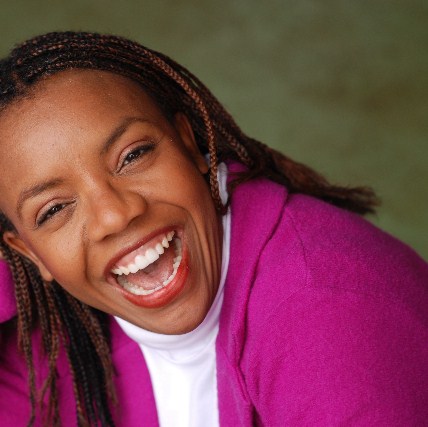 Growing up in the inner-city of Chicago Teisha Shelby-Houston (Lady T), has learned to overcome poverty, gangs, breast cancer, shyness, passivity, and a host of other urban psychosis in order to become the wife of a Pastor, homeschooling mom of 5, author and business woman. Today she speaks to women who are ready to live a grander life and have a greater impact on her life, community and family!
Lady T's Motivational Seminars are tailored-made for women entrepreneurs, business owners & church leaders. She specializes in Leadership, Entrepreneurship and Communication skills and her trainings are a perfect combination of practical How-To's blended with humor & motivation and has left thousands inspired throughout the U.S. and England.
Lady T has been an invited guest on Oprah, a recipient of the Woman of Excellence Award, a published author of Mom Entrepreneur Extraordinaire and a certified business coach. She exclusively coaches moms who want to work from home, and encourages them to Raise Your Own Children and Run Your Own Business™!

---
**If you are a female entrepreneur who has some specific goals and find yourself stuck or moving slowly...
**If you are a college graduate looking to build a foundation for your future career path...
**If you are a professional woman who is ready to make some changes and you know it STARTS with you...
**If you are a mom who is trying to figure out your next move....
JUST COME ON OUT!
FAQs
What can I bring into the event?
A good attitude and an open mind that's ready to release limitations.
What are my transport/parking options getting to the event?
There's plenty of parking available at the Hampton Inn.
What can/can't I bring to the event?
Although snacks will be provided feel free to bring your own snacks. Of course a light jacker or sweater is always appropriate at a conference.
Where can I contact the organizer with any questions?
Contact Volori Thornton at VoloriImagineConsultant@gmail.com
Contact LadyT at Teishaspeaks@hotmail.com
What if I can't make it, can I get a refund?
If you can't make it pleas transfer your ticket to another woman.