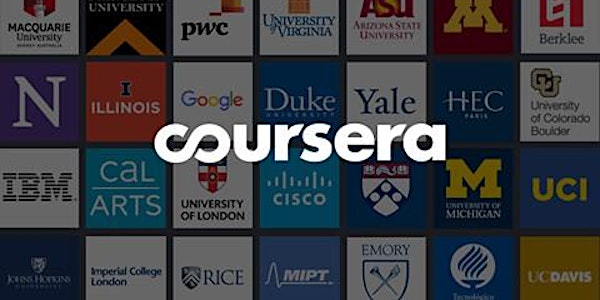 No Cost On-Line Coursera Certification Courses For Military and Spouse
No Cost On-Line Professional Development Courses and Professional Certifications for Active Duty, Veterans, Reservists & Military Spouses
About this event
Veterans Transition Support
The Veterans Transition Support "No Cost On-Line Professional Development" is open to ALL Veterans, Active Duty Service Members, Reservists, National Guard and Military Spouses and provides access to Coursera.org specialization and certificate courses at no cost through the Veterans Transition Support program on-line.
Once you register we will CALL & VERIFY your information and then email you the invitation to begin your journey! (24 to 48 Hours to receive link ) look i n your in box for email from Coursera /VTS asking you to join the platform.
Coursera has selected VTS to be an Administrator to provide these no cost professional development courses from colleges and established organizations to help active duty service members, veterans and military spouses translate their skills into college certificates or acquire new skills from an on-line platform totaling more than 7000 courses and specializations.
The Veterans Transition Support "No Cost On-Line Professional Development Program" on-line courses include options such as:
Project Management – University of California, Irvine, CA Construction Management – Columbia University, NY Patient Safety – Johns Hopkins University, MD LEAN Six Sigma Yellow Belt & Green Belt – Kennesaw State, GA Supply Chain Management – Rutgers University, NJ Healthcare Organization Operations, Rutgers, NJ Cybersecurity – IBM, Univ of Colorado, Univ of Maryland or NYU Google IT Support, Google
Register here to receive the invitation link to begin studying on Coursera.org at no cost!