Description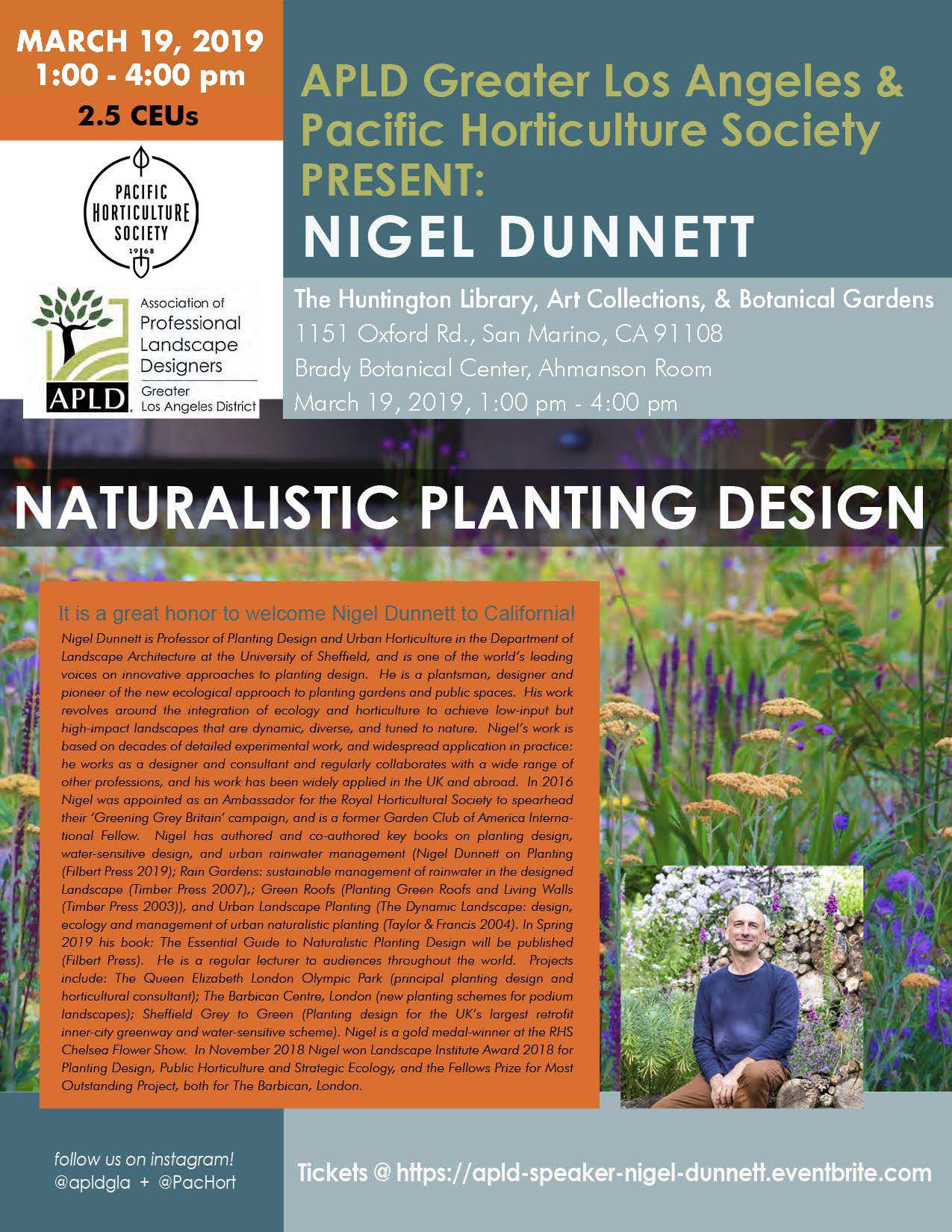 Naturalistic Planting design offers an exciting alternative to traditional garden making. Rich in plants, sustainable and good for the environment, naturalistic gardens are also beautiful, uplifting places that resonate with the energy of the natural world - but they can be challenging to get right.
We are lucky to catch this international superstar, on the launch of his seminal new book, Naturalistic Planting Design, The essential Guide by Nigel Dunnett. His lecture shares his peerless ecological and horticultural wisdom and fascinating working methods to ensure success with every project. Discover how to design plantings that captures the spirit of nature, fosters immersive, emotionally engaging experiences and reduces the need for maintenance.
Nigel Dunnett is one of the world's leading voices on naturalistic planting design. Notable examples include the Beech Gardens and High Walk at the Barbican Centre and the London 2012 Olympic Park which first changed our perceptions about public planting. Nigel is dedicated to bringing his ideas and methodology to a wide audience: as ambassador of the RHS campaign 'Greening Grey Britain'; Professor of Planting Design and Vegetative Ecology at Sheffield University; and award winning designer of show gardens at RHS Chelsea Flower Show (Gold Medal 2013) and Hampton Court Flower Show.