Event Information
Location
Dimension Mill Inc.
642 N. Madison Street
Bloomington, IN 47404
We want to see you at the Nexus Southern Regional Pitch Competition!
About this event
Elevate Nexus provides resources and thought leadership to Indiana higher-education institutions and the entrepreneurs they engage. Elevate Nexus Pitch Competitions offer promising startups, preferably engaged with Elevate Nexus partnered colleges and universities, the opportunity to secure foundational capital needed to launch their businesses.
At this event, startups will have 10 minutes to pitch and respond to questions from a panel of Elevate Ventures judges. Three $20,000 pre-seed and two $80,000 seed investment will be awarded to the startups that provide the best pitches. Winning companies will also gain access to all resources Elevate Ventures provides portfolio businesses and will be invited to pitch again for additional funding at an August 2022 statewide pitch competition.
Join our e-newsletter to receive deadline reminders and program updates.
Notes for Pitching Companies
*agenda may shift on the day of the Pitch Competition
Parking/Location Details
The Nexus Southern Regional Pitch Competition will take place at The Mill's Event Hall. While there is an entrance at the lower level, that door will be locked to lower the distractions for pitching companies. Please use the main entrance (see image below).
Please plan extra time to park and walk. The closest parking is the Trades District Parking Garage (489 W. 10th Street Bloomington IN 47404), located on 10th & Rogers. The hourly rate is $0.50 per hour (accepts cash, Visa, and MasterCard). It is about one city block from The Mill. There is also metered parking on 11th Street. Do not park on Madison Street or Makers Way; that street parking is for permit holders only. If you would like to understand additional parking options, click here for the City of Bloomington's Downtown Parking website page.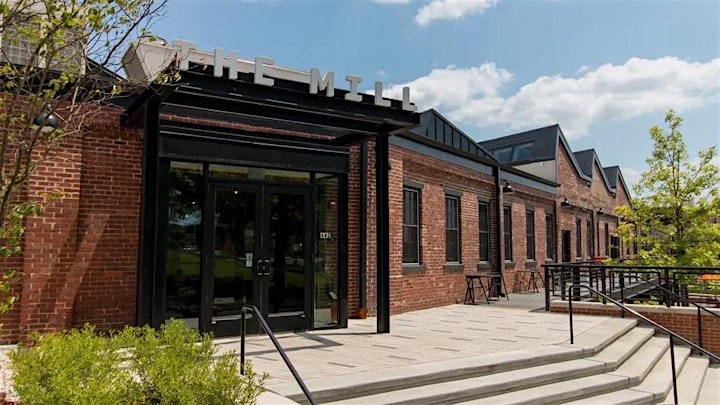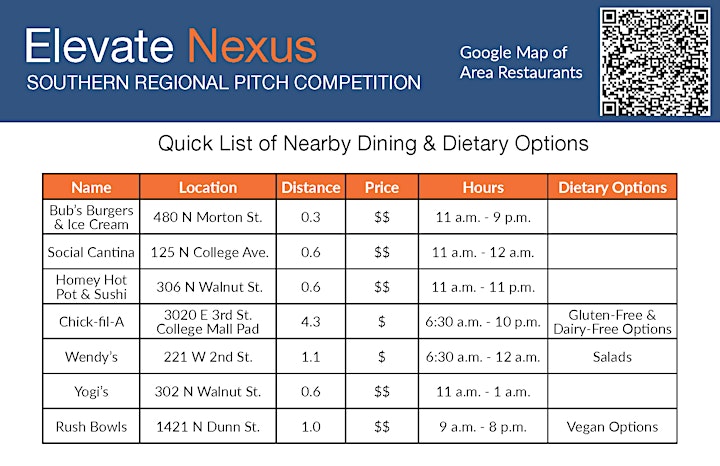 Date and time
Location
Dimension Mill Inc.
642 N. Madison Street
Bloomington, IN 47404