About this Event
Want to help your students develop deeper retention of academic vocabulary and cultural concepts? Tired of the feeling of pulling your students through an authentic resource, explaining it line by line, when you would rather focus on the fascinating ideas and content that we can bring to the World Language classroom through our focus on intercultural comparisons? Want to get kids stretching themselves to speak and write more complex discourse, without feeling like you are raising anyone's affective filter or stressing them out?
Well, come join Justin and Tina at this workshop and take your students to the next level!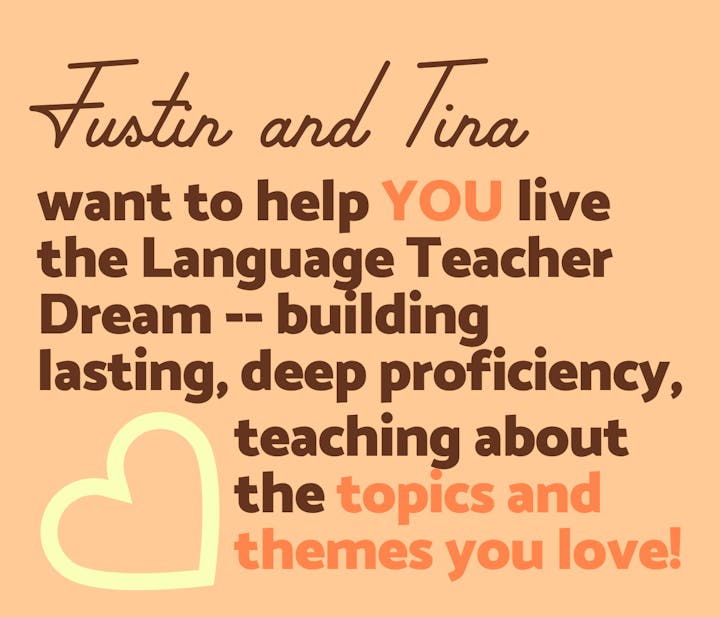 Learn how to teach for proficiency - guiding your upper level students to interact in the language, using it to communicate about real ideas and make cultural and linguistic comparisons, and develop cross-curricular literacy.
Even teachers of first- and second-year students will walk away with concrete, powerful skills to teach content information and build literacy, and give students meaningful, finely-tuned feedback on their growth, without working too hard doing it!
Learn how to build academic literacy by co-writing meaningful texts in a gradual release of responsibility model and following up with reading extension activities that have students interact with academic vocabulary and organizational structure over and over again, so that they can get a solid sense of "what sounds right" in academic discourse in your language .
Learn how to make academic content and academic language accessible to your students, to prepare them for advanced work in the language. Learn foundational skills to speak comprehensibly to your students, even when discussing abstract concepts using higher-level vocabulary.
We will demonstrate, discuss, and send you resources on strategies like:
Class and Community Surveys
Picture Walks
Academic Card Talk
Story Map, Story Mountain, and Timelines to Go Deeper with Stories
Narrative Input Charts
Pictorial Input Charts
The Thought Bubble Review Game / The Word Card Review Game
The Next Level Question and Answer Game with Play that Word and Five-Finger Review options
Write and Discuss with Anchor Charts
Reading Options for Class-Created Texts and Unfamiliar Texts
The Process Grid Process and Expert Group Readings
Schedule:
Day One:
9:00 AM to 12:15 PM and 1:30 to 3:30 PM
Demonstrations (in Latin and French)
3:30 PM to 4:00 PM - Teacher Talk, Q and A
Day Two:
9:00 AM to 12:15 PM
Continue Demos in Latin and French
1:30 PM to 3:30 PM - Assessment, Classroom Management, and Planning
3:30 PM to 4:00 PM - Q and A
Dec, 6-7, 2019
Complimentary coffee, tea, light breakfast pastries, lunch, & cookies will be provided.
BONUS!! Get $25 off each day if you register for Justin Slocum Bailey's COACH workshop on Sunday, Dec 8. If you attend both days with Tina and Justin, this is equivalent to adding the COACH workshop for only $30! Just use the promo code DUALWORKSHOP at checkout when signing up for 1 day and THREEDAYPROMO at checkout to get $50.00 off all three days! Then make sure to head to the coach workshop link provided above to make get your tickets for Sunday, Dec. 8th.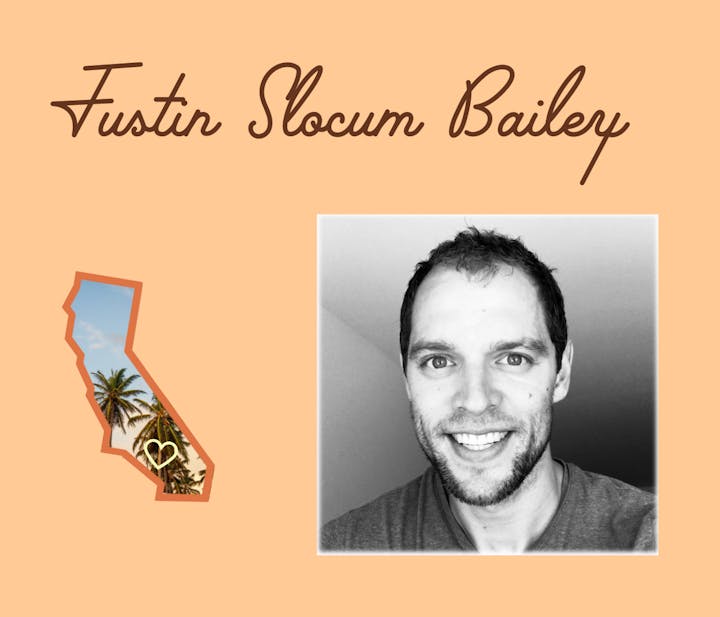 Justin is a longtime Latin teacher and teacher trainer who has a knack for getting you where you want to be, with an encouraging, supportive demeanor and a wealth of instructional strategies.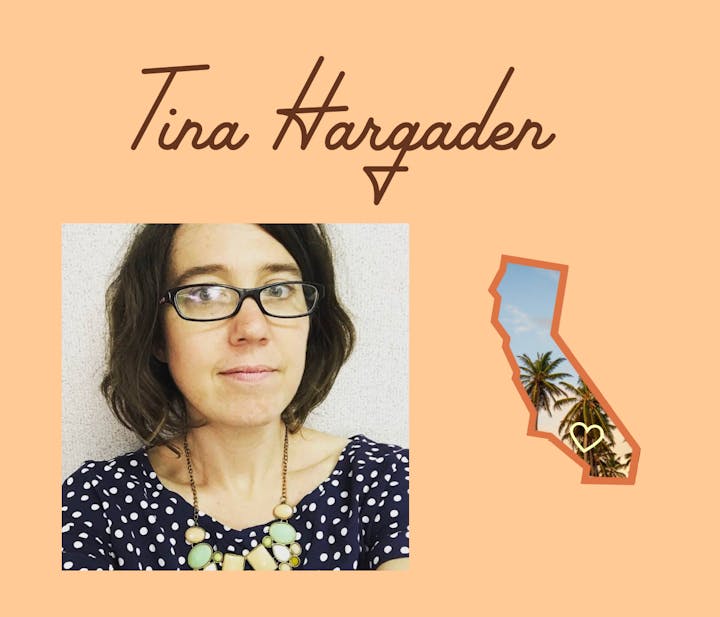 Tina has been a literacy teacher in many contexts, and she has many strategies to share that help you bring culture and content to life, and assess in ways that build students up and show them what they CAN do with the language, which is a LOT, when they have powerful instruction like what she has to share with you.