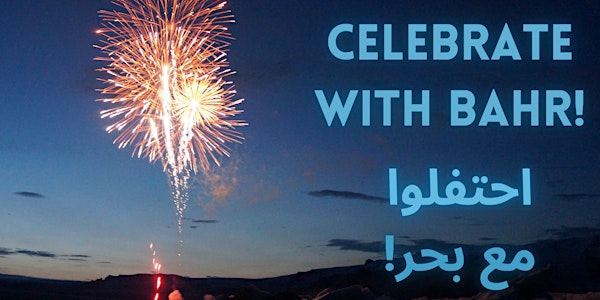 New Page // صفحة جديدة
A night of poetry, art, & ~good vibes~ to celebrate the new year // أمسية فن وشعر وأجواء لطيفة احتفالاً بالسنة الجديدة
About this event
Join us for our first ever online reading to celebrate the fresh start of a new year. with a festive evening full of poems and performances led by our very own past contributors and some brilliant community members.
The event will start at 7:30PM Amman time.
We hope that you'll come along and share your time with us. Help us celebrate our contributors, our community, and rejoice in the new year together.
We'll see you then.
انضموا إلينا لنحتفل بالسنة الجديدة خلال أمسية مليئة بالفن والشعر وعروض يقودوها مساهميننا السابقين وأعضاء مجتمعنا الرائعين! هذه أول فعالية من هذا النوع لدى منصتنا ويشرفنا انضمامكم إليها.
سيبدأ الاحتفال على الساعة 7:30 في توقيت عمّان.
نأمل بأن تشاركونا أمسيتنا وتساعدونا لنحتفل بمساهميننا الرائعين، بمجتمعنا، ولنفرح بالسنة الجديدة معاً.
نراكم وقتئذ.