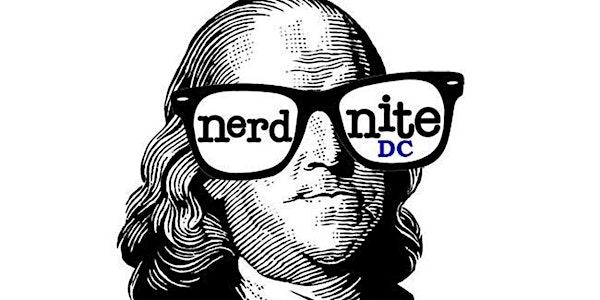 Location
DC9 Nightclub
1940 9th St NW
Washington, DC 20001
About this event
Aposemuppetism: The Adaptive Traits of Muppets in the Henson Ecosystem by Kali Holder
_________________________________
Someone set us up the bomb, or, 99 luftbalons by James Day
Unbeknownst to many, the United States mainland was the site of a coordinated aerial balloon bombing campaign in the last years of World War 2. We will talk about edible plant paste, the role of the US Geological Survey, the impact of the Esperanto language, 1,000 paper cranes, and maybe squeeze in a little info about the balloon bombs themselves.
_________________________________
I'd Rather Be Listening To Electronic Tonalities: How Nerds and Queer Folk Revolutionized the Synthesizer by Navi
The synthesizer is a powerful, omnipresent texture of our sonic landscape. How did this unlikely instrument gain its status in modern music? We can thank the academics, queer folk, and marginalized people who found their voice through the synth's versatile range of artificially generated, infinitely tweakable Sounds™. In this audio-visual experience, navi fast travels through one hundred years of synthesizer history, making pit stops along the way to share tales of mechanical tin cans, modified milk, misused elevators, and some of the groundbreaking nerds who found their inspiration in "Electronic Tonalities"