| | |
| --- | --- |
| | |
Event Details
Welcome to Nerd Comedy in Carlsbad. Come out and support comedy that got beat up in high school but ended up getting a great job. 
Scientist Turned Comedian Tim Lee hosts the show at El Tejate in their beautiful upstairs performance space. Every week, the top nerd comics in the state come to perform for you. 
Lee, who got his PhD before realizing where his true talents lie, blends science talk (complete with PowerPoint presentations) with comedy. The hilarious result is like what would happen if you crossed your high school chem teacher with George Carlin.

Audience reviews for Nerd Comedy Night
"Really funny! Great show." - Veronica Wynne Goff
"Show was great and that other guy was hilarious as well!" - Heather Chase

Scientist Turned Comedian Tim Lee Review
Videos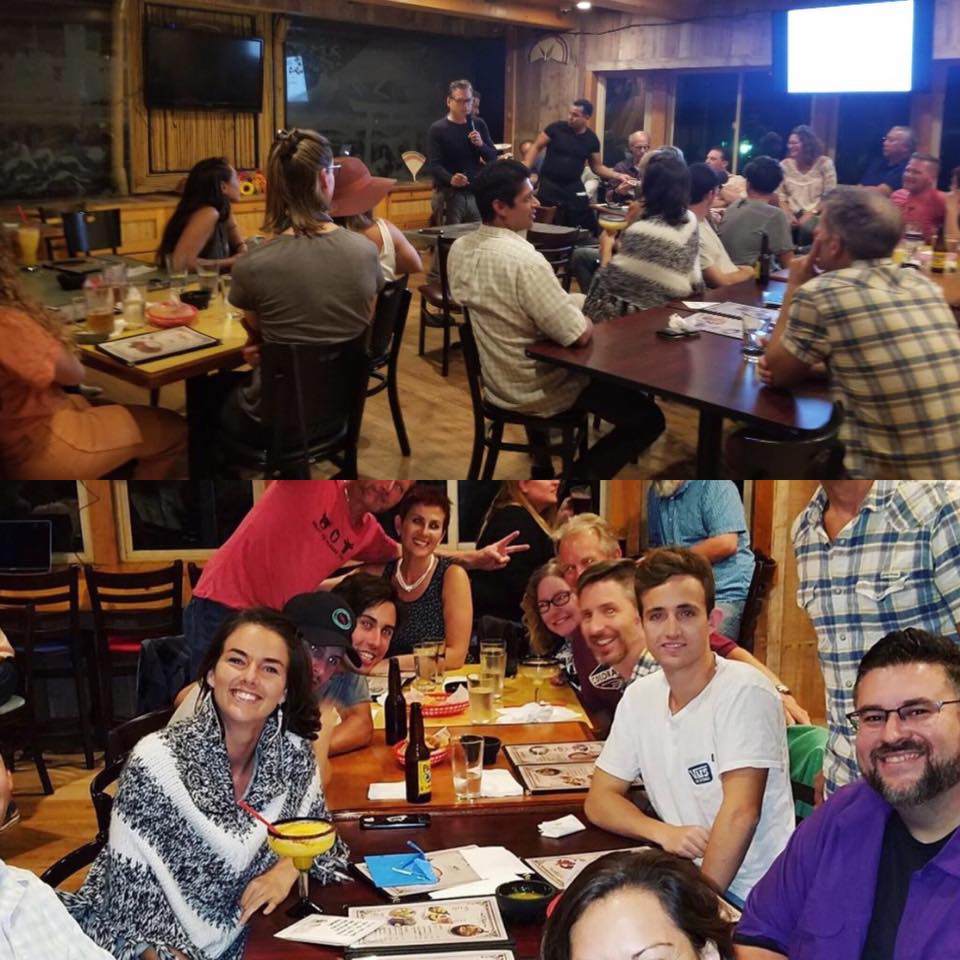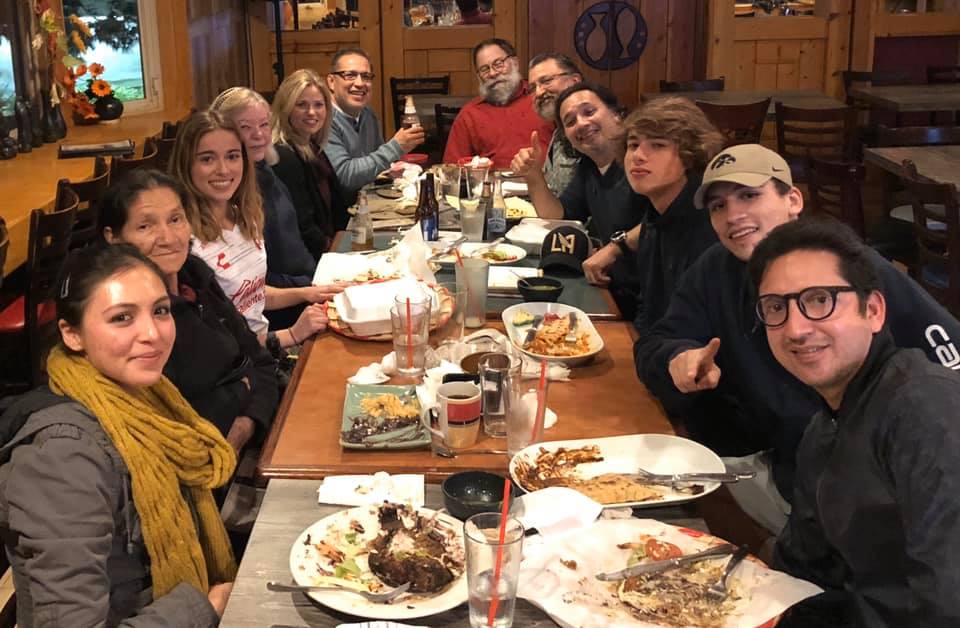 detailed review from Kimberly Kelly
Talk nerdy to me.
I wrote this detailed review of last night's Nerd Comedy Night with Tim Lee and crew, right before I went to bed. It posted. I even edited a piece and it updated. And ... then, apparently, it was sucked into the ethernet. I'll try again.
I won tickets (you can too; Tim runs fun trivia and game bits on FB all the time, so if you're in San Diego, or the outlying areas, even up to LA, this is a good opportunity for you) to the Nerd Comedy Night. Otherwise, tickets are only $10, which is a total bargain (and I suggest you pay, cash, directly, at the venue - helps eliminate middle man ticketeers, and helps the performers).
It runs every Thursday night in Carlsbad, at the El Tejate restaurant (upstairs, in the old Lotus building), off Pio Pico, from 7:00 pm to 8:30 pm. It starts on time, ends on time (which I totally appreciate). There is free parking, with both a lot and street parking.
First food, because, fooooood, and also I want to leave the last part to focus on the most important, the comedy and comedians.
I've never been to El Tejate before, but I'll go back. The food was reasonably priced, and excellently made. Don't stress because you can't find a salad section on the menu; it already comes with the offerings, for the most part. I had the ajo camarones, or shrimp in a heavy garlic tomato mix, and it came with salad, black beans, rice, and more food than I could eat, for roughly $13. The margaritas were a bit watery, but if that's the worst part of your evening, be sure to order two, then.
Tim Lee - "scientist turned comedian" - is an university professor, TED Talk presenter, self proclaimed "nerd" and very funny comedian. Using a variety of presentation techniques, and yes, even PowerPoint, he delivers sharp and intelligent humor, including on topics such as Heisenberg, entropy, and more. He was literally the reason I went (you should see his stuff on FB and YouTube), and unfortunately, was the shortest part of the presentation, as the host and warm up. He did finish the evening with the Nerd Olympics, so that helped - I just really wanted to see more of his work.
There were three other comedians, two men, one woman. Unfortunately, I should have brought a pen to write down their names, as I can't recall. Their work was fun, easy, diverse from each other, and actually not really nerdy at all. Like all presentations, some parts were better than others, but I'm glad I went, and I thoroughly enjoyed.
Maybe, someday, your local hippy dippy forensic/cadaver dog handler nerd and her trusty sidekick Ed the Head will get to share their tales of adventures of TSA, dating, and heads in purses. Who knows?
So, TLDR - great food, great prices, extremely inexpensive tickets, small intimate venue, and excellent comedians, and nerds are sexy. So what else are you going to do on a Thursday?
Save This Event
When & Where

El Tejate Restaurant
3050 Pio Pico Drive
Carlsbad, CA 92008