Description
Harvard Business School professor Clayton M. Christensen first coined the term disruptive technology in his 1997 best-selling book, "The Innovator's Dilemma." Today, disruptive technology is happening faster than ever. Chatbots, voice search, artificial intelligence and the Internet of Things aren't just far off concepts - they're part of everyday life and growing exponentially.
As digital marketers we need to know what's trending in this area and how it impacts what we do. The Northeast Ohio Web Association compiled a panel of digital experts for our January 31st luncheon, "Top Tech Trends For 2019." These innovators will share their insights and predictions on emerging technology and take your questions as well. They will also demonstrate how this technology is already making an impact. It should be a lively discussion!

The event will take place Thursday, January 31st at the Council of Smaller Enterprises (COSE), 1240 Huron Road in downtown Cleveland's Theater District. Registration and networking are from 11:30 to 12:00. The program runs from 12:00 PM to 1:00 PM.
Panelists Include:
Jason Tabeling, EVP of Product Marketing at BrandMuscle
Nate Louis, President & CEO at Water Bear Marketing
Bruce Williams, VP of Development at ThunderTech
Admission to the event includes a boxed lunch with dessert and beverage.
---
A Word From Our Sponsor: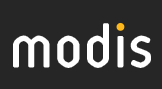 CONNECT TO EXCEPTIONAL IT OPPORTUNITIES
In the ever-changing world of technology, connecting with the right companies and job opportunities can be complicated. But not when you work with Modis. We use our insight, knowledge and global resources to help you navigate this complex world and make exceptional connections. And even though we're experts in the IT and Engineering worlds, your opportunities won't be limited to just those industries – we can find you an exceptional opportunity virtually anywhere, even right here at Modis.
---
Meet The Panelists:
Named top 40 under 40 digital marketer by DMNews in 2012, BrandMuscle's Jason Tabeling has created and implemented digital marketing strategies for clients in financial services, retail, health care, and hospitality at a local and national level. He has also developed detailed analysis, data models, and strategic frameworks to engage digital media in all online marketing tactics to be successful in both branded, and direct response programs. He has successfully created and managed multiple product launches and promotions for various industries.
In addition to his agency work, Jason is regularly published in the industry. His work can be found on Search Engine Watch, iMedia connection, and others. Outside of work Jason is the father of 2 daughters, and competes in marathons, and triathlons. Jason will be discussing the impact mobile has had on location-based advertising and how companies are innovating around the use of mobile data as a signal to craft more personalized campaigns and insights.
Nate Louis, CEO of Water Bear Marketing, has over a decade of Internet Marketing experience. He has been through many changes in the Online Advertising and Search Engine Marketing industry. His extensive experience reaches back to a time when there were paid ads on the right side of Google's search results, "Google My Business Listings" didn't exist, and "Google Maps" were not even an option. Nate will address the evolving world of Internet Marketing and provide insight as to how you can optimize your website so it can remain relevant in the ever-changing online (and now, voice activated) world.
Bruce Williams is Vice President of the Development Department for thunder::tech, an integrated marketing agency that accelerates brands to innovate and win in a connected world. After 16 years with the agency, Bruce's main expertise lies in thunder::tech's digital transformation services; e-commerce solutions provided by multi-disciplined teams; and development of internal resources, talent and skillsets with external partners and technologies. Bruce consistently provides strategy and alignment of solutions with clients' unique industries and opportunities.
Bruce will give insight into emerging tech trends for 2019, namely chatbots, artificial intelligence and machine learning. As experts in multiple facets of the marketing industry, they will provide knowledge into upcoming trends that smart marketers are watching and adapting to and what these changes could mean for your brand.